Low salaries, unclear career paths, and a distinct lack of meritocracy are aspects of Italy's job market which have caused many young Italians to look for jobs outside of Italy.  Italian brain power, which is not to be underestimated, is moving away, and may never return.
Unfortunately being young and brilliant is not much help in Italy's odd job market.  This means those who are young but not quite so brilliant can find it nigh on impossible to find decent work in their own country, and the situation does not look as if it will get any better.  I work with the Business School of Il Sole 24 Ore, where I mainly teach English to young graduates doing post-degree master courses in a range of subjects.
At the moment I've got a lively bunch of students studying marketing  – youngsters who are all willing and enthusiastic, as well as being, for the most part, ambitious.  I teach the lower level English language group and was specifically requested to spend more time than usual on preparing curriculum vitae in English.  Why?  Well, the vast majority of the students want to do their after-master internships abroad, if at all possible.  Word has got around that the job market in Italy is rotten.  'If you want to get anywhere, get out of Italy', is the clear message Italy's youth are hearing, and heeding.
Italian newspaper La Repubblica ran a survey to try and establish how many Italians have left Italy.  19,000 people responded, 40% saying they left Italy to work in other countries , with 39% saying they left out of choice – as if to say Italy had nothing to offer them.  Very sad.  Over 80% of those who completed the survey were between the ages of 25 and 44, with two thirds being male.  Many had degrees.
So where do these disillusioned Italians go?
Where Italian Expats Are
According to the Repubblica survey, 16% end up in Britain, which seems to be the most popular destination for Italians seeking a future.  10% end up in France and 10% in Spain.  9% got to Germany and another 9% found opportunities in the USA.  That Europe is the prime choice for unhappy Italians is not much of a surprise, as Italians are a home-loving people and many will want to maintain ties with family and friends, as far as is possible.  The same cannot be said of the desire of these Italian expatriates to continue to participate in the running of their country.
Around half of those interviewed don't seem to want to maintain contact with politics in Italy, as only around 54% of the 19,000 who responded to the questionnaire said they had taken steps to ensure they could participate in elections in Italy.  To an extent these people have already voted – with their feet.
A Legal Case
I know of another young Italian who may well be jumping on a plane very soon.  A colleague of mine told me about this Italian lawyer.
Whilst doing an internship, our young Italian lawyer discovered that one of his colleagues, a lawyer who had been working for the same law firm for 8 years, was earning the grand total of €1,500 net a month.  A pretty paltry salary for a lawyer, felt our young friend.  I know a few Italian lawyers, and they work long, long hours.
By the way, I've heard it say that getting a job as a lawyer in Italy is much easier if your family has a company.  The way the law firms see it, the fact that your family has a company means they are potential clients (Conflict of interest issues?! – No, this is Italy.).  So, no entrepreneurial family, no job.
Still, at least the poorly paid attorney has a job, and he probably did not pay to get it, but maybe he can afford to live on his salary because his father has an import-export business elsewhere in Italy.  Probably not, for if this was the case, the salary would be higher 😉
Pay to Work
We have a friend who passed an exam and won a place in the 'vigili urbani' – Italy's municipal police.  On holiday this year, on the beach, the same friend met a group of people from Naples.  When he told them about his job, they asked how much he had paid to get it (Yes, I know this is an odd question which would not even have entered the head of those of us not from southern Italy).  When my friend responded "nothing", the people from Naples were left in something of a state of shock.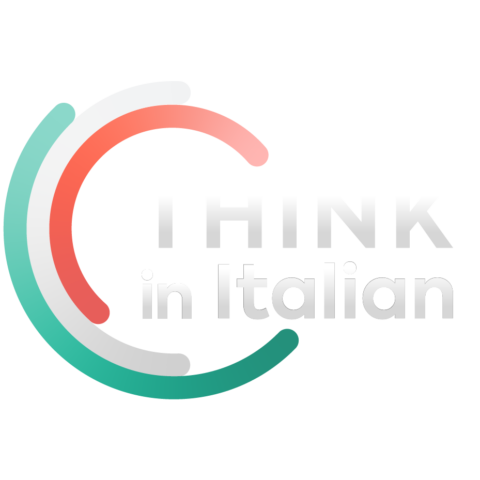 Stop reading, start speaking
Stop translating in your head and start speaking Italian for real with the only audio course that prompt you to speak.
Down in south Italy, the going rate for even the most menial of jobs, a supermarket checkout assistant, for example, is an up-front payment of from €2000 to €5000.  No payment, no job.  The same system applies in the cases of doctors and other professionals.  And even if one does cough up, it's not uncommon for your future employers to still refuse to take you on.  And no, you don't get any refund.  Don't believe me?  Just ask any young Italian from southern Italy – many of who come to northern Italy where the pay-to-work system is not yet widespread.
In Italy, if you have the cash, you can buy your way to the top.  The mafia is not short of money, and can place its people in 'useful' positions in the police, judiciary and in politics too.  This has been done, and anti-mafia prosecutors will confirm this is the case.
That's a measure of the job market in Italy.  Would 'medieval' be the right word?  It's no wonder young Italians are looking beyond Italy's shores to countries where their skills are likely to be better appreciated and up-front payments are never even considered.
Italians face some other odd obstacles in Italy's contorted job market too: An Odd Obstacle for Italian Job Seekers
A Ray of Hope
While it may not be immediately obvious, all these Italians escaping could benefit Italy in the long term.  I'll explain.
Some will eventually come back, and may even start their own businesses.  From their time in other countries they will have come to understand that meritocracy is generally a good thing.  Good for people, and good for profits too.  This means that when they do come back, and I'm hoping a few do, they will chip away at one of Italy's age-old problems – the prevalence of the 'it's not what you know, but who you know' mentality.
Italy's current government is run by a person who appears to favour the 'who you know' employment system, which is, I suspect, another reason why Italy's younger generations are leaving Italy, or thinking about doing so.  I've met quite a few young Italians over the years, and more and more of them are thinking about leaving Italy to find the jobs they merit.
Further Reading:
This issue has caught the eye of Time, which provides more information on this phenomenon (article date is a little confusing: 18th October 2010!): Arrivederci, Italia: Why Young Italians Are Leaving
Sources:
La Repubblica – 3 October, 2010 – Giovani, laureati, in fuga per scelta – Ecco chi sono gli italiani all'estero – Young, with degrees, escaping out of choice – Here are the Italians abroad
The La Repubblica Questionnaire upon which the article was based: Italiani all'estero, la vostra storia – Italians Abroad, Your Story