Italy for the Gourmet Traveler is one of thousands of books which have been written about Italy's amazing cuisine, the difference is Fred Plotkin's guide to gourmet Italy is incredibly detailed.  Here is a review of Plotkin's book.
Italy for the Gourmet Traveler
, which I bought the other day, is useful reading for anyone thinking of coming to Italy.  After all, one of the reasons, aside from Italy's fabulous climate and dreamy landscapes, for coming to Italy is to try the peninsula's extremely varied and tasty cuisine and to taste Italy's vast selection of highly drinkable wines – reds, whites, rosés and sparkling wines, such as my beloved prosecco.
One might also visit Italy to see certain sights, such as Rome, Florence, Venice, Milan, Naples and all the rest, of course.  But wherever one ends up in Italy, sooner or later, sustenance will be required.  This is where Italy for the Gourmet Traveler
comes in very handy.
With this book you will end up trying real local cuisine and discovering excellent Italian wines to boot.  OK, some may claim that bumping into unexpected pleasures is part of the fun of being in Italy, but while this is true, without a little forward planning, visitors to Italy are likely to miss out on interesting places, and, more to the point, fabulous food and wine.
Reading Italy for the Gourmet Traveler will ensure you do not miss what should not be missed.
Local Knowledge
Actually finding somewhere in Italy to eat – and an eatery which is not a second rate tourist trap, is not at all easy unless you are with locals or in the know.
With Fred Plotkin's work, visitors to Italy are placed in both categories – they will possess a good deal of local knowledge.

Plotkin is very much in the know, and is virtually a local seeing as he has spent countless days in Italy since 1973.  He has also, one surmises, eaten and drunk rather a lot – but it was all in an excellent cause.  His knowledge will help you.
A Guide to Italy's Cuisine
I had been searching for a book which painstakingly lists Italy's cuisine region by region for a good few years and for some reason I had not come across Plotkin's excellent tome.  Well I've now righted that wrong and now I am a proud owner of a copy – which is completely and utterly fascinating.  And this is coming from someone who has lived and eaten in Italy for a not inconsiderable number of years.  Not only does Plotkin cover Italy's food, he also goes into Italy's wine in considerable detail.
Another advantage to readers is that Plotkin's research will enable them to decipher Italy's restaurant menus so they can try real local dishes and not just opt for what is familiar.
Visitors to Italy may like to note that not all restaurants in Italy actually have written menus.  Sometimes the owner will tell you what is on the menu that day, which will put your Italian to the test, I can tell you!
Don't Miss Italy's Vast Number of Food Fairs and Festivals
Plotkin lists regional dishes and wines, and he covers in the book's 700 pages: restaurants, food fairs, festivals, bakeries, wine and coffee bars, gourmet shops, street markets, wineries and vineyards, olive oil and cooking schools and more.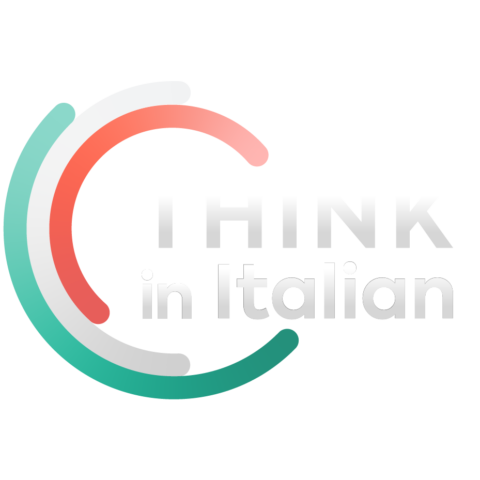 Stop reading, start speaking
Stop translating in your head and start speaking Italian for real with the only audio course that prompt you to speak.
Although it might be a little hard to believe, Fred Plotkin has plodded around Italy actually visiting all of the places listed in Italy for the Gourmet Traveler
which means this book may well be a seminal work on Italy's cuisine and wine.  It has become my prime reference source for Italy's cuisine and wine.  It is just the book foodies have been looking for!
A Culinary Gem
Plotkin's work, which has won various awards, is a gem.  If I could only have one single guide to Italy – Italy for the Gourmet Traveler would be it.  This book is more, much, much more than a simple food and wine guide, it also takes a good look at other aspects of Italy's culture and acts as a comprehensive guide to all the other reasons why you might want to visit Italy.
Divided up by Italian regions – from north to south – each section begins with an introductory look at the region in question.  These sections with their notes on culture and history are fascinating in themselves.
In short, Italy for the Gourmet Traveler is a phenomenal work which will help you discover the real Italy.
Once you are back from you Italy trip, you can use Plotkin's book to help you track down Italian wine, or even to help you remember some of those interesting Italian recipes you sampled, or you could even try the recipes which are dotted around the book.  Or, of course, use it to plan your next culinary exploration of Italy.
Down To Earth
Right, after waxing lyrical for a while, back down to earth.
Although Plotkin lists plenty of eateries, management and chefs change, so what is mentioned in the book may not be what is on the ground. However, having said that, if the restaurant Plotkin mentions is not open, or, perish the thought, has closed, his book will certainly help you find another eatery in the area which does local cuisine and not standard tourist fare.
A Weighty Work, in Every Sense!
The other slight criticism of Plotkin's weighty tome is that it is rather heavy.  Dragging a copy around Italy may leave you with a slight, but visible list.
In these days of ebooks, Kindles, iPads, iPhones, and Androids, a digital version of Plotkin's appetizing book may be more palatable for modern travelers.  Those who do not mind the weight and who love the feel and smell of 'real' books will feel quite at home with Italy for the Gourmet Traveler, I'm sure.
UPDATE – ebook on the Way!
As you may have noticed, author Fred Plotkin himself popped in to leave a comment and to say that the 2013 edition of Italy for the Gourmet Traveler will be available in digital formats!  This is excellent news, which should encourage those put off by the physical weight of this book to pick up a weightless digital copy.
If you'd like a copy of the current edition, simply click here: Italy for the Gourmet Traveler
– don't forget to read what others say about this book.  Keep in mind too that there have been quite a number of editions with the latest version being from 2010.
You might also like this book which Mr Plotkin has had a hand in writing: Italy Today: The Beautiful Cookbook
.