Summers in Italy are usually long and hot.  To lessen the effects of Italy's stifling summer heat, something cool is a must.  Something like a caffè shakerato, perhaps.
Ice cream is OK, but its heat beating effects never really last long enough for me.  The fruit and mint flavour liquid ice granitas are much more effective at bringing my body temperature back down to acceptable levels, and I find that their effect is longer lasting.
Then there is the caffè shakerato – which not only refreshes me, but puts a smile on my face.  I've no idea how this cool version of Italian coffee got its name, even if I suspect the name has something to do with the cocktail 'shaker' used to make it.
Up to recently, I'd always found Italian caffè shakeratos to be something of a mixed bag.  Some were nondescript, others were OK, but only very few some were exceptional.  However, the caffè shakerato which cheerful Raffaele, one of the friendly chaps at my local bar, shakes up, definitely falls into the exceptional category.  It's very good, and the combination of caffeine and cool seems to help reduce the effects of the searing Italian summer heat.  Well, it does for me.  Even if the effect is probably only psychological, I don't care.  After a shot of this, I feel refreshed.
Here's how Raffaele rustles up this super Italian summer drink.
How Raffaele Does his Shakerato Thing
First of all, Raffaele brews up enough Italian coffee to fill cappuccino cup about half full.  Then, along with a couple of handfuls of ice, the coffee is popped into the bottom half of a cocktail shaker.
Next, a dose of vanilla liqueur goes in, and is followed by a drop of liquid sugar.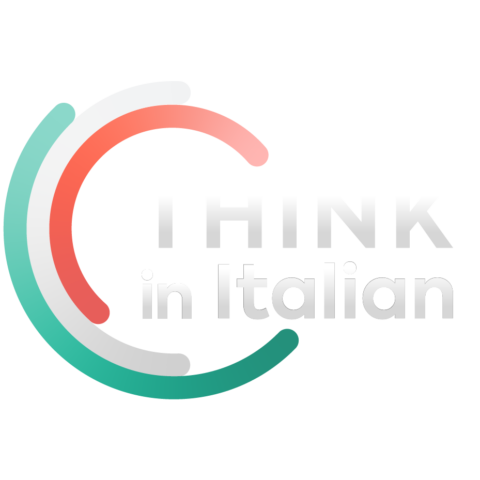 Stop reading, start speaking
Stop translating in your head and start speaking Italian for real with the only audio course that prompt you to speak.
After that, Raffaelle puts a glass on top of the cocktail shaker, and shakes it pretty vigorously.   While I have not asked, I suspect the glass is used because it is more solid than the top half of the cocktail shaker.  This means that the ice is turned into a semi-liquid state a little more easily.
Once all the shaking is over, and after either cocoa, or cinnamon powder, (or both) has been sprinkled on its inside, the fruits of Raffaele's efforts are decanted into a glass through a filter.  The filter stops the larger chunks of ice which survived the shaking process from plopping into the glass.
The next part is easy, and worth waiting for too.  Cost?  2 Euros 50.  Works well as a pick me up, I can tell you.  In fact I think I'll have another shakerato moment a little later on today.
The Shakerato Feel Good Factor
To add to the feel-good factor, one of the XXI Secolo Bar's owners, Carolina, drew a little face on my shakerato, as my photo shows.  Indeed, after this Italian drink, a smile will most likely be on your face too.
For me, those summer shakerato moments can be beaten!
If you ever find yourself in Milan when it is good and hot, then you can try this shakerato coffee drink at the XXI Secolo bar which is in Via P. Lomazzo, 39 – on the corner of Via Procaccini, in Milan.  It's not too far from Via Paolo Sarpi.  A friendly place, now!  See my old post, Bar Miserable becomes Bar Cheerful, for the story.
————————————–
Photographs by Alex Roe and with a Canon EOS 40d and Tamron 28-75 f2.8 lens.