If you are thinking of learning Italian online, Think in Italian is the best way. Among the sea of online options, is the only course
You decided to learn Italian online. Now you need to choose which way to want to study. You will find countless courses and prices but
You decided to learn Italian online. Now you need to
On the world wide web, there are many courses for
Have you ever wanted to learn Italian but the traditional
The time needed for learning a second language is an
If you can run to a $65 million castle in Piedmont, in Italy, then you'll probably need a car which looks the part too.  Enter
One of Italy's bewildering number of fine piazzas, charming Piazza Navona is a must see for most visitors to the eternal city of Rome. This week's images of Italy photograph is of said piazza, only it has been processed using a special technique called HDR to give the image a certain extra little something.
This is not really a video, but it does have some nice images of the Marches region of Italy.  The accompanying song is by the
Last week I met up with Pietro Manzella of Adapt, and over a pleasant lunch in lovely Bergamo, we chatted about what Adapt does. Set
Even people who have never been to Italy have probably heard of Italy's infamous mafia organised crime groups. Just how powerful are Italy's mafia groups today?
This contributor, and former Australian politician, has long thought the problem in Europe is about structure not liquidity. If this analysis is correct the answers
The title of this article on the Wall Street Journal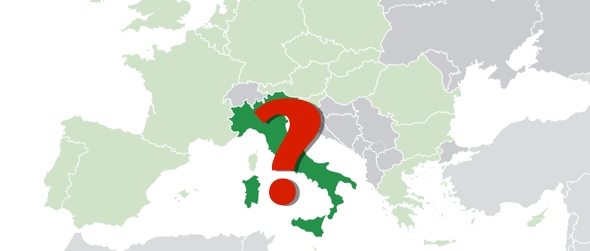 Yesterday, Silvio Berlusconi's number two Angelino Alfano announced that his
On a visit to Gubbio a few years ago with my Italian fiancée, I told her I though Umbria was very much like Cumbria but without the C.
Gaetano Salvo, friend and Blog from Italy researcher wants to sell his house. For those who might be interested, or may know of someone or
How would you like to have your very own a country retreat in a quiet medieval village in the heart of Italy? A place which enjoys glorious views of the surrounding countryside, and which is not far from Italy's eternal city -Rome. If so, there is a house for sale which might be of interest.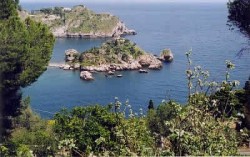 If you know your history pretty well, you may be aware that one of England's most celebrated Admirals possessed a rather charming villa in the scenic Sicilian town of Taormina.
Wonderful……but you should read this post on possible pitfalls regarding buying apartments in Italy before committing yourself. Please note that these observations do not apply to detached/semi-detached houses in their own grounds.
When looking for accommodation in a popular tourist destination like Rome, the main requirements are a central location, a comfortable room, friendly and knowledgeable service and, of course, affordable prices.
I did not want to tell you about this particular bed and breakfast. Why? Because I am envious of the people who run it. Envious of the fact that they live a stone's throw away from the medieval village of Anghiari in Tuscany, which can lay claim to being one of the most beautiful villages in all Italy.
"Home from home" bills itself as 'a small comfortable bed & breakfast with cosy rooms where you will be able to rest in a friendly and relaxing atmosphere in the splendid Palermo countryside'.
Situated in the foothills of the alps 50 minutes drive away from Venice lies the spectacular and luxurious 80 room Castelbrando hotel.
The romantic location of this castle hotel in Italy is straight out of a fairytale.
The Castelbrando Hotel is embodies romance and Italian style, making it an ideal hotel in Italy for romantic getaways or simply to use as a base from which to explore the beautiful area in which the Castelbrando finds itself.
This week, Blog from Italy's new series of features on expat run apartments for rent in Italy takes a look at an attractive recently refurbished 200 year old town house, Casa Dell'Amorino, which would make an ideal base for skiiers in winter or early spring, and would also be perfect for one of those getting away from it all summer vacations.