If you are thinking of learning Italian online, Think in Italian is the best way. Among the sea of online options, is the only course
You decided to learn Italian online. Now you need to choose which way to want to study. You will find countless courses and prices but
You decided to learn Italian online. Now you need to
On the world wide web, there are many courses for
Have you ever wanted to learn Italian but the traditional
The time needed for learning a second language is an
Those who live in Milan will know that the San Raffaelle is a huge hospital complex which sits on the doorstep of the Milano 2
The lasted craze amongst the better heeled Milanese is the iPhone. This technological jewel and ultimate expression of cool has only just become available in Italy, semi-officially. A Vodafone shop near us has a few of the things in stock.
Italians have clean homes, very clean homes. Italian wives and cleaning ladies spend hours ensuring that the home environment is spotless, and hygienic too. You
Over the years in Italy various journalists and entertainers have been banned and excluded from television, usually because they made claims, often through satire, about
If you do not know, the Modena City Ramblers are an Italian group with a distinct Irish flavour. The unwary could possibly mistake them for the Pogues or some such similar Irish group.
Browsing the internet as you do of an afternoon, reading some tweets, scrolling Facebook, (wasting time), I came across an interesting quote: "Never doubt that
From an early age I was exposed to many aspects of Italian design. This is the story of how I grew to love design, and how Italy played a large part in stimulating my interest in design. Italy and Italian design were one of the driving forces behind my decision to pursue a career in design.
The mind boggles as to just how convict Silvio Berlusconi's
How would you like to have your very own a country retreat in a quiet medieval village in the heart of Italy? A place which enjoys glorious views of the surrounding countryside, and which is not far from Italy's eternal city -Rome. If so, there is a house for sale which might be of interest.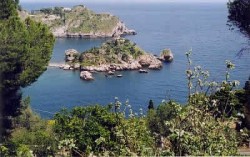 If you know your history pretty well, you may be aware that one of England's most celebrated Admirals possessed a rather charming villa in the scenic Sicilian town of Taormina.
On a visit to Gubbio a few years ago with my Italian fiancée, I told her I though Umbria was very much like Cumbria but without the C.
Gaetano Salvo, friend and Blog from Italy researcher wants to sell his house. For those who might be interested, or may know of someone or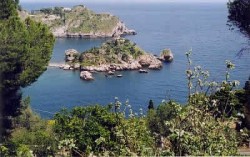 If you know your history pretty well, you may be aware that one of England's most celebrated Admirals possessed a rather charming villa in the scenic Sicilian town of Taormina.
The Villa Tre Angeli bed and breakfast, aside from being stunning in its own right, is very well situated for those who might like the experience the delights of the Apennines, and who would probably love the charming and beautiful 'Cinque Terre', a series of five seaside villages which sit upon the southern Ligurian coastline.
Situated in the foothills of the alps 50 minutes drive away from Venice lies the spectacular and luxurious 80 room Castelbrando hotel.
The romantic location of this castle hotel in Italy is straight out of a fairytale.
The Castelbrando Hotel is embodies romance and Italian style, making it an ideal hotel in Italy for romantic getaways or simply to use as a base from which to explore the beautiful area in which the Castelbrando finds itself.
Vicenza is the ideal bed and breakfast stop in Italy for tourists wishing to experience genuine Italian life style and culture.
There are now twelve posts about expat run bed and breakfasts on Blog from Italy. I'm hoping to add more in 2009, but finding these bed and breakfasts on line is not all that easy and the Italian Tourist Board does not seem to be helping matters either.
American Ashley Bartner's enthusiasm for life and living Italy becomes apparent as soon as she starts talking about how she and her husband, highly trained chef Jason Bartner, decided that Italy was the place for them to rent apartments at their La Tavola Marche Agriturismo.