If you are learning Italian here are twenty popular books to help you learn Italian faster and more effectively.
To learn Italian you need to learn lots of vocabulary and verbs. You also need to know about the glue, otherwise known as grammar, as it helps stick all the words and verbs together.
While you are learning Italian, you will inevitably come across pronouns and prepositions. Prepositions in Italian, as in other languages, can cause learners headaches – as I well know! Prepositions, however, form an important part of Italian grammatical glue and books on this subject can help you progress more quickly.
Most of the books listed here are Kindle editions so you can keep your learning Italian library with you wherever you go. You can also bring it with you if you visit Italy.
Here is your learning Italian book list:
First of all, vocabulary:
1. Mastering Italian Vocabulary: A Thematic Approach (Mastering Vocabulary Series)
"Barron's series Mastering Vocabulary is a great tool for language learners! As another reviewer points out, this is not a book for teaching yourself grammar. It is, though, a great way to move on from knowing the basics to being competent in the language." commented Gwilym.
2. Italian Vocabulary SparkNotes Study Cards
  – "I've purchased two different Italian flashcard boxes to help me with my Italian language study so far, and this SparkNotes version is far more useful and user-friendly than the QuickStudy brand.", commented a happy purchaser.
3. Speak in a Week! 1,001+ Italian Language Flash Cards – knowing 1001 Italian words will prove useful.
4. Webster's New World Italian Dictionary: Italian/English, English/Italian
 – a very popular Italian-English dictionary even if nowadays, you can use the world wide web as a dictionary. But if you want a traditional dictionary, this is worth considering. However, if you have a visual memory, then this 5. Italian English Bilingual Visual Dictionary (DK Visual Dictionaries)
 may be better. Personally, I find picture dictionaries very helpful.
Verbs are Useful
Now, Italian verbs:
6. 501 Italian Verbs: with CD-ROM (501 Verbs Series) (Italian and English Edition)
 – 501 should be enough verbs for a start!
7. Italian Verb Drills, Third Edition (Drills Series)
 – "Really helps understand all the tenses, uses, and exceptions.", commented one happy purchaser.
Next, if you are leaning Italian, you will need some help with Italian's problematic pronouns and prepositions:
8. Practice Makes Perfect Italian Pronouns And Prepositions, Second Edition (Practice Makes Perfect Series)
"This is a very useful book for learning Italian! I'm into the Intermediate phase of learning Italian (more than 1 year, less than 2) and have this lovely book as a GREAT resource tool."
Italian Grammar Books
Then there's Italian grammar – the glue that helps stick all those words, verbs, pronouns and prepositions together. It can take a while to figure out Italian grammar and you might find you need to read more than one explanation before your understand certain rules.
9. English Grammar for Students of Italian
 – while the title of this book is a little misleading, it is designed to help English speakers learn Italian grammar.
10. Practice Makes Perfect: Complete Italian Grammar (Practice Makes Perfect Series)
 – "This workbook is fantastic. I am very pleased with the logical layout and the in-depth discussions of verbs, adjectives, nouns, etc. This workbook has so much information in it, it can easily replace a textbook and be used on its own. The exercises are relevant and straightforward, but also varied. Something I didn't know, however, before I bought it: this book is intended for intermediate users. Don't let this discourage you from purchasing it, though. As long as you know a few of the basic concepts of Italian, and understand a little about how languages work in general, you will be able to begin at the start of this workbook.", said purchaser C. Hill.
Once the words and grammatical glue are beginning to stick, some help in forming sentences will be needed:
11. Practice Makes Perfect Italian Sentence Builder (Practice Makes Perfect Series)
 – "This is a great book for people who are studying this wonderful language.", said one reader.
If you are at the sentence creation stage, then you are ready for some conversation practice – there's a book for that two, even if involving an Italian would make conversation practice more productive and fun too:
Conversation Time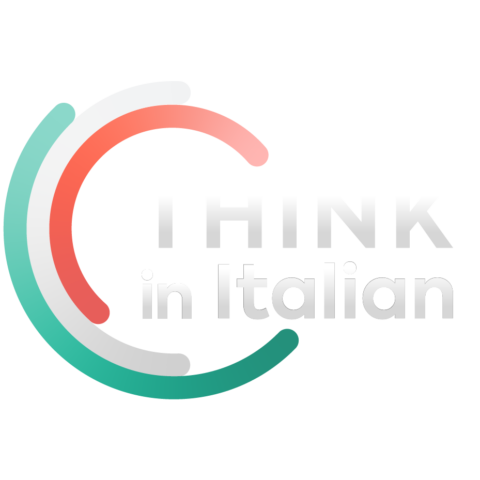 Stop reading, start speaking
Stop translating in your head and start speaking Italian for real with the only audio course that prompt you to speak.
12. Practice Makes Perfect: Italian Conversation (Practice Makes Perfect Series)
 – Want to strike up a conversation with a native Italian speaker but are nervous that you're not ready? Then this book can help you start talking.
Teach Yourself Italian
If you cannot attend an Italian course, then you can try learning Italian yourself, in which case, these books may be just what you are looking for:
13. Italian: A Self-Teaching Guide, 2nd Edition
14. Italian All-in-One For Dummies – Kindle edition
I taught myself Italian but I was living in Italy while I was learning. Your progress might be slower than mine, but not necessarily – especially if you know other languages or have plenty of opportunities to speak Italian. It took me around 5 years to become fluent in Italian – but I was in no hurry to learn.
Even if you are teaching yourself Italian, having a book on Italian verbs can help too, as can a good dictionary.
While there are books that promise you'll be able to learn Italian in a week, take them with a pinch of salt and don't expect miracles!
Get Idiomatic
Once you are feeling more confident, you can enrich your Italian, and impress your Italian friends, with your knowledge of idioms. Here's a book to help you:
15. Learn Italian: Idiomatic Expressions – Everyday Phrases – Proverbs
Getting Nowhere Learning Italian?
If, however, your attempts at learning Italian are getting you nowhere, or you have no idea where to start, then try this book:
16. Italian DeMYSTiFieD, Third Edition
Reading
To develop your ability to read Italian, well, read Italian!
17. Easy Italian Reader: A Three-Part Text for Beginning Students – Kindle book
Parallel Italian-English texts can really help you understand the differences between English and Italian.
18. Learn Italian II Parallel Text – Short Stories (Intermediate Level) English – Italian (Dual Language, Bilingual) (Italian Edition)
Develop those Italian Comprehension Skills
To develop your comprehension skills, learning Italian by hearing it really can help. So why not do it in your car? Try this to do just that:
19. Learn in Your Car: Italian, Level 1
 – hopefully, the experience won't drive you pazzo (crazy).
Still having problems learning Italian? Solve those problems with this book:
20. Practice Makes Perfect Italian Problem Solver: With 80 Exercises (Practice Makes Perfect series)
And finally, a tip: learn the alphabet in Italian. Italian pronunciation is not too difficult once you know how to say the alphabet in Italian. Italian words, you see, are generally read in the same way as they are spelt. You will, however, need some help to know whether you say 'Ste-FANO' or 'STE-fano'. You will probably need to find a friendly Italian to iron out those little pronunciation problems.
A bonus For Teachers of Italian:
Italian Through Film: The Classics
 for Italian language study, this book also provides useful historical and cultural information to better understand classic Italian films.
Happy Italian language learning! Don't forget to visit Italy so you can practice and perfect your Italian.
Are you learning Italian? If so, which books helped you? Let us all know in a comment.