Maybe you are coming to Italy to work or study here for a while, in which case, you'll need somewhere to live. If that's the situation you are in, then this how-to guide should help you find property for rent in Italy using the web.
Note that this is not a guide to holiday/vacation rentals. Most of these types of rentals are listed on sites with comprehensive descriptions in English and other languages.
To find Italy's apartment rental listing websites, try searching Google.it for "affitto" plus the name of the town or city which interests you. If  the website you land on looks particularly ropey, look for another one.
First of all, seeing as most apartment rental listing websites are in Italian and Italian only, you'll need to know some Italian rental vocabulary.
Here goes:
Monolocale – a studio or one bedroom flat.
Bilocale, Trilocale or appartamento – any apartment bigger than a studio or one bedroom apartment. Bilocale indicates two rooms with bathroom and either a separate kitchen or a kitchen area in the living room. Trilocale means there are three main rooms, so two bedrooms.
Mansarda – literally under the roof of an apartment building. Maybe combined with Attico listings.
Attico – often a luxury version of a mansarda – so a penthouse flat. Prices likely to be high.
Loft – open plan accommodation – not necesserily on an upper floor. Indeed, an Italian loft can be on the ground or even a below ground floor. Often considered luxury accommodation. May not be suitable for families with children.
Villa a schiera – a terraced house. Relatively rare in Italy though some are to be found in Milan, for example.
Villa – a detached house. Likely to be large and with high rents.
Rustico – a "rustic" cottage – not something you are likely to find within Italy's major cities. Probably small and rental levels should be reasonable – if you can find any in locations which are not too isolated.
Web based apartment search services often allow you to choose not only a city, but also an area of a city.
Knowing which areas are OK in terms of safety and amenities and which are not so nice is not easy unless you have either seen the area for yourself or can ask someone.
As a general rule of thumb, the nicest areas of Italian cities and towns to live in are the centre and zones immediately surrounding the centre. Rental prices in these zones are likely to be higher than suburbs and other peripheral areas.
Should you be staying in Italy long enough to want to send your children to school then the city/town centre schools tend to be better run than those in suburbs – though some suburb schools are likely to be very well run. Ask the locals for information about schools – if you know Italian, that is.
Set a Rental Price
On Italian property rental search websites, you can often set a minimum and a maximum rental price. By setting both the minimum too low and the maximum too low too, you risk seeing zero search results in some locations, such as Venice. To start with, leave the minimum at its default setting and, if you like, set a maximum price.
Should you know your budget or be after something more upmarket, then set the minimum to, say, €200 below your budget and set the maximum to your budget. This will reduce the selection the search system will present you with to more manageable levels.
Rental prices are generally monthly, though some ads may set an annual price, just to make life more interesting!
Tip: Try leaving the rental level – price – settings at default setting initially and seeing how many pages of ads the system presents you with. Refine price criteria if you see too many pages of results.
Prezzo minimo – minimum price
Prezzo massimo – maximum price
Superficie minima – minimum area – in square meters
Superficie massima – maximum area – square meters
Nº minimo locali – minimum number of rooms. This excludes bathrooms generally. For a one bedroom apartment, set this to two. For a four bedroom apartment, set this to six or seven. Alternatively, just leave this blank to avoid confusion and maybe miss out on your ideal apartment, house, or cottage.
Privato / Agenzia – Private or Agency – apartments rented by private owners, or by agencies. Private rentals may be lower, but organising rentals through agencies should be easier.
Also useful to know is the "Data di pubblicazione" –  the date of publication of a rental listing:
Ultime 24 ore – in the last 24 hours
Ultima settimana – in the last week
Ultimo mese – in the last month
It is probably best to select apartments with photos, in which case, tick/select a box which says "fotografie", otherwise you'll get a selection of apartments for rent with and without photographs. Photographs will help you decide more quickly which apartments are worth further investigation and limiting your search to accommodation with photographs may reduce the number of results you have to examine.
If you want a furnished apartment, then tick/select a box which says "Arredato" – furnished. Note that furnishing levels can range from basic to complete.
It can get hot in summer in Italy, so you might want air conditioning, in which case, tick/select a box which says "Aria condizionata" – air conditioning.
Note that even if you have ticked boxes, not all of those who have placed ads will have listed these features. In which case, it's better to look for mention of "Arredato" or "Aria condizionata" within the ads themselves.
Before hitting the search button, you might want to find apartments with certain extra features. To do this, there may be a "Parole chiave" –  key words – box into which you could type "terrazzo" for a usable balcony or "box" – garage – if you want somewhere to keep your car.
To recap, select:
Location – town, city, and, if you know it, the area within the town or city in which you'd like to find somewhere to rent
Set minimum and maximum price levels – maybe
Once you've set all the parameters, hit the 'cerca'  –  search – button. Wait a second or so and you'll be presented with a selection of apartments, houses, or whatever, for rent.
Reading the Ads
Click on a listing and you'll come to the detail page. Don't worry too much about the descriptions, instead, look at the photos – this is another reason to restrict your search to listings with photos. Photos generally show all the living spaces in the accommodation – the quality of the photos can be variable, even if some have been taken by agencies.
Here's an example listing from the website MioAffitto: Apartment for rent in Milan (it may be out of date now) – the link will open in a new page or tab so you can continue to refer to this guide.
You should be able to spot the rental price details, which should look a little like this:
720 € / mese (15 € / m2) – €720 per month (€15 per square meter)
Spese condominiali incluse – service charge, for apartments/flats included in rent. This often includes the cost of heating, cleaning of common areas, water and refuse disposal taxes. It probably won't include electricity, gas and internet/telephone connection costs, nor will it include heating if the system is "autonomo" which means the property has its own independent heating system. Logically,  as opposed to apartments, houses are likely to have independent heating systems. Note that in the south of Italy, heating is not as common as you might expect – this is because it rarely becomes cold enough to justify the installation of heating. Some air conditioning units do have a heating mode but they are likely to be very expensive to run for anything but very short periods of cold weather.
Note that if the service charge is not included, and it not always is, the monthly cost may rise considerably, by 25% or more. If details of the service charge are not included, ask for them – they can push rental levels up considerably.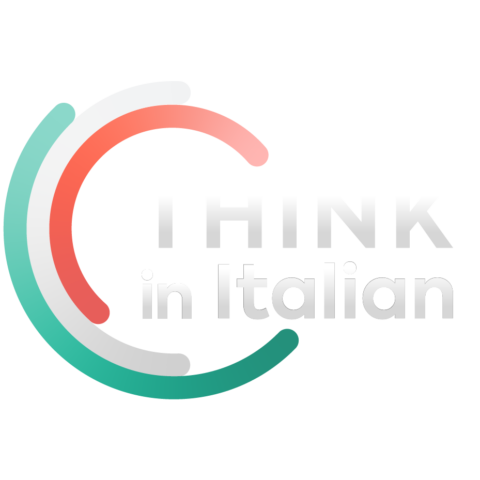 Stop reading, start speaking
Stop translating in your head and start speaking Italian for real with the only audio course that prompt you to speak.
Spese condominiali – service charges can vary a lot, but are usually specified. Add the Spese condominiali to the rent to arrive at the total monthly cost – to which gas, electricity and internet/telephone connection costs will also need to be added.
Other Details to Check
| Italian | English | | Italian | Italian |
| --- | --- | --- | --- | --- |
| m2 | area of the apartment | | Accesso invalidi – | accessible for those with a disability. |
| Piano | floor on which the apartment is situated | | Locali | number of rooms – excluding bathroom and, probably, separate kitchen. |
| Altezza edificio | how many floors an apartment building has. Can range from 2 to 20 plus. | | Bagni | number of bathrooms. Bigger apartments in Italy often have more than one bathroom. |
| Ascensore | lift/elevator – useful if the apartment is on the 3rd or higher floors. Essential if apartment is on 10th floor, unless you are super athletic! Also handy if you have children, especially very young ones. | | Armadi |  – wardrobes – may not be specified anyway even if they exist. n/d indicates not specified – look at the photos. |
| Animali | – Si or No – Yes "Si", pets are OK. No – pets not OK – no cats, dogs, rabbits or possibly even goldfish. | | Aria condizionata | – air conditioning system available – Yes "Si", no "no". |
| | | | Cantina |  – cellar storage area available. |
On the listings for individual properties you may see a section detailing specific features of the property you are looking at. From my experience, these additional details are not always very accurate – keep this in mind and look closely at the photographs!
Interno – Interior
| Italian | English | | Italian | English |
| --- | --- | --- | --- | --- |
|  Tavolo/Sedie |  Tables and chairs | | Lavatrice | Washing machine |
|  Asciugatrice |  Clothes dryer | | Lavastoviglie | Dishwasher |
|  Frigorifero |  Refrigerator | | Elettrod. cucina | Other electric kitchen equipment – food mixer etc. |
|  Forno |  Oven | | Microonde | Microwave oven |
|  Stufa |  Heater – rare | | Balcone | Balcony – possibly more than one |
|  Ventilatore | Fan – uncommon, might be hidden in cupboard or cellar. | | Terrazza | Terrace – basically a large balcony, sometimes very large |
|  Letto/i |  Beds | | Utensili cucina | Kitchen equipment – pots, pans, knifes, forks, plates, cups etc. |
|  Divano/i |  Settees/sofas | | | |
Tecnologia – Technology
| Italian | English | | Italian | Italian |
| --- | --- | --- | --- | --- |
| TV | Television | | TV Satellite | Satellite TV – or access to it. |
| Stereo | Stereo | | Telefono | Telephone – rarely connected |
| Internet | Web connection | | Video | Video recorder (!) |
| DVD | DVD player | | | |
Esteno/svago – External areas and amenities
| Italian | English | | Italian | Italian |
| --- | --- | --- | --- | --- |
| Videocitofono | Video entry phone system | | Piscina | Swimming pool – not that common in the rental sector. |
| Sauna | Sauna – not common | | Palestra | Gym – probably within apartment complex – not common. |
| Area bambini | Children's play area | | | |
Energy Consumption
Classe energetica dell'immobile: E – Energy class of the apartment

Indice Prestazione Energetica (IPE): 117.00 kwh/m2 – Energy consumption level. The lower the better, especially if you are paying for heating or even if heating is included in the separate service charge.

A note about service charges: Beware of these increasing massively when the apartment block is undergoing major maintenance or a lift/elevator is being installed. As a short term occupier, you should not have to pay the extra charges, but check to ensure you won't be required to pay any more than the monthly service charge to avoid unexpectedly high additional costs. Under Italian law, you are not required to pay for major building works, but some property owners may try it on.
Make a List
Try to identify between five and ten apartments/flat which you like the look of. List them on a traditional piece of paper or bookmark the pages with your web browser.
Think about creating an "Apartments" folder in your bookmarks system to make finding the list easier. Alternatively, systems like Evernote or Google Keep can allow you to make notes which will be available on all the electronic gadgets we tend to carry around today. This can be very handy when you are out and about visiting the places you've put on your list.
Viewing
This is where life may become complicated unless you speak Italian. If you don't, you can try contacting the rental agency or apartment owner by telephone. If you find someone who speaks English, all well and good. If you don't find someone then either consider looking until you do or find someone who speaks Italian to help you. Aside from English, you may find Italians speak Spanish, French, and German.
Logically, if you can find someone who speaks English, then if you have any problems or questions in the future once you are in the apartment or house, getting problems sorted out or questions answered will be much easier, though once you are in Italy it will be easier to find an Italian speaker to help you.
An alternative to the telephone is sending an email or message via the rental listing site. Try writing in English. If you get no response within a couple of days, move on to the next apartment on your list – but check to ensure it's not listed by the same agency!
Printing out, or saving listings as .pdf documents, is a good way of keeping track of interesting apartments. You can then take the print-out or .pdf with you when you go see the apartment you have chosen to view or put them on your tablet or phone.
Renting
Once you have found an apartment you'd like to rent, you will be asked to sign a contract and to make a deposit payment.
Deposits can range from one month's rent to three months or more – requesting more than three months is illegal under Italian law. The deposit is repayable when the rental period comes to an end. Watch out for property owners who retain all or part of your deposit because they say the apartment requires repainting. Property owners cannot retain deposits unless major damage has been caused to the rented apartment by the occupier. A need for redecoration is merely normal wear and tear.
On the day you enter the apartment, take photographs. Make copies for the owner or agency and get someone to sign and date the back of them. Keep the signed copies for yourself.
To get around owners retaining deposits, come to an arrangement, a couple of months or so before vacating the accommodation, that you will not pay the final month's rent as that has been covered by the initial deposit. Some owners may be happy with this, though others may not be agreeable to such an arrangement. Asking costs nothing though and may help ensure you are not left out of pocket when you move out.
If rental contracts are not in English, which is rare, get someone who knows Italian to look through them – preferably someone who is familiar with rental contracts or a friend who is a lawyer.
Get receipts for rent payments.
Rental Contract Length
Contracts may be for terms of 4 years plus 4 years or for 3 year plus 2 year periods.  The occupant has a right to decide whether to renew for the next four or two years. Shorter terms contacts are available too.
While some owners are quite flexible about when contracts are brought to an end, others may not be so flexible and if you leave early, you may still be required to pay rent for the remaining rental period.
Beware if No Contract is Proposed
This invariably means the owner is evading taxes and is illegal. You could find yourself being forced to leave at little more than a moment's notice in the event Italy's tax authorities catch up with a tax-evading owner.
What Else to Watch Out For:
Rents which seem too good to be true. You may be shown around an apartment, asked to pay a deposit if you say yes, pay up and then you will never hear from the 'owner' again. Attempts to contact the 'owner' or 'agent' will get nowhere. Kiss your deposit money goodbye.
Repainting costs – as mentioned before.
Rentals which are contract-less.
Requests for money. Never, ever, hand over money before seeing an apartment, no matter how credible the reason for a payment may be. Walk away.
Make sure everything in the apartment or house works and is safe. Older apartments may have defective electrical systems. Having the lights go out when more than three electrical appliances are on is quite normal in Italy though.
Never pay anything before signing a contract.
Six months notice of termination is required unless the contract states otherwise.
You are not responsible for settling the utility bills of previous occupants.
You are not responsible for making service charge payments for major works such as façade redecoration or the refurbishment of an underground parking area.
Attempts to increase rents before the rental period has expired or attempts to impose rental levels which are much higher than the officially set rates. Check your rental contact carefully before contesting, or agreeing to, rent increases.
Right, you are now ready to start hunting for an apartment or whatever it is you are looking for in Italy.
The MioAffitto website has a comprehensive search system as does Immobiliare.it (link to Rome rentals) – if the prices on this site seem ridiculously high, you've probably set the site to look for properties for sale and not for rental properties!
Note that Italy Chronicles is has no relationship with MioAffitto or Immobiliare services.
Got questions? Ask away via a comment.
Happy house hunting!
——-
Tables created with HTML Table Generator