Lake Iseo in Northern Italy's Lombardy region is considerably smaller and nowhere near as well known as its sister Lake Garda, but, as they say, 'small is beautiful'.
Lorenza Bacino got an invitation to get to know the lake and its bubbly surrounding area – the wine-producing Franciacorta zone.
Here's Lorenza to tell you all about her lake trip.
Green Green Everywhere
I was beginning to wonder where the narrow winding road was leading and when I'd arrive at my destination. As soon as I glimpsed the huge villa on a secluded hilltop, surrounded by vineyards, ivy-covered façades, and turrets draped in sunshine and wisteria, I realised this must be it.
I was in the village of Erbusco in the Franciacorta area just a few kilometres up from Lake Iseo in Italy's Lombardy region. And I spent the night at L'Albereta – a XIX century former family home and now a five-star Relais & Chateau.

Inside, L'Albereta is a labyrinth of modern chic and the setting is idyllic in its tranquillity. No two of the 38 rooms are decorated in the same way, but warm tones prevail and some rooms even have frescoes on the walls, harking back to another era. Bathrooms are in cream or rose-coloured marble, and verandas jut out into the surrounding magnolia-filled botanical gardens.
Here you can find the only exclusive Henri Chenot Spa and wellness centre in Italy with tennis courts, an indoor heated pool and Jacuzzi. Horse riding and golf are a stone's throw away. It's also a place to enjoy excellent food and the local Franciacorta wine.
Ensconced in a reclining chair on the veranda, surrounded by greenery and sampling a glass of this local sparkle, I decided it's an ideal spot to enjoy a view of the twinkling blue gem that is Lake Iseo in the distance.
Enjoying a Bubbly Time in Franciacorta
The Franciacorta winegrowing area covers about 18,000 hectares, extending southwards from the shores of Lake Iseo and stretching eastwards for 25km from the Oglio River to the Mella River valley and the western suburbs of the city of Brescia.
Although relatively well-known in Italy, the Franciacorta label is now beginning to gain more recognition abroad too. The area's wines were awarded DOCG status in 1995 and it is the first and only Italian sparkling wine to receive this highest of accolades.
Lake Iseo plays its part in helping this Italian 'champagne' to flourish – warm sunny summer days and cool nights are essential for the all important Chardonnay, Pinot Nero and Pinot Bianco grapes used in the making of this Italian bubbly wine.
Ripe for Franciacorta
I enjoyed sampling some fizz at one of the oldest wineries – Barone Pizzini – in the village of Provaglio d'Iseo. This producer prides itself on producing wines from organically farmed grapes, with minimum environmental impact and maximum energy saving. Two thirds of the magnificent building lies beneath the ground so wood and stone are used as a natural cooling system. Barone Pizzini is a relatively small business, producing 300,000 bottles a year.
I learn it takes two-and-a-half years to produce Franciacorta wines and that they harvest all the fruit by hand in mid-August. It's the type of wine that can be enjoyed anywhere at any time.
Gazing around the hills surrounding the winery, I notice how low they are, and that they are dotted with abbeys, churches, monasteries and castles, and decide that this must be a perfect place to explore by bike. I was not the first to think this.
Lake Iseo by bike
Soaring mountains lock in the 25km long and 4.5km wide Lake Iseo, and there's another small green body of land that rises dramatically from its depths – Monte Isola – Europe's largest island in a lake. There are about 2000 inhabitants across 11 villages on the island and since cars aren't allowed on this 4 sq km speck of land, I asked Flavio, of Iseo Bike to show me around.
The best season to enjoy the lake is between May and September, so I was bang on track weather-wise to explore the island.
Flavio is a local certified mountain bike tour guide and knows Franciacorta like the back of his hand. He owns a hundred bikes and is the lone renter around the lake area. His expertise means he can tailor make trips for you and your family, or groups, varying in length and difficulty, and taking in wineries, waterfalls, forests and hamlets. He either accompanies you or leaves you to your own devices, as you wish. He also organises walking tours and canoeing trips.
I only had a morning to enjoy Monte Isola with Flavio and we took a short boat ride over. Cycling around the island isn't hard, and there were only a couple of spots that left me out-of-breath. There are a clutch of small villages on the island where you can see the locals making their homemade fishing nets.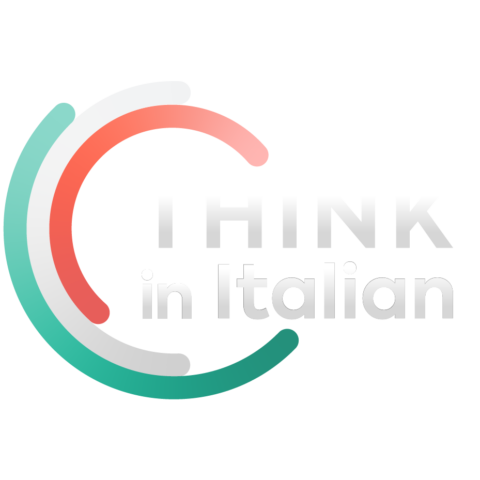 Stop reading, start speaking
Stop translating in your head and start speaking Italian for real with the only audio course that prompt you to speak.
Surprisingly there is a small family boatbuilding business here too – www.montisolabarche.it and they're more than happy to show you the boats they're working on if you're interested.
The Taste Train
If you're not much of a cyclist and it's a more gentle experience you're after, why not try the Taste Train or Treno dei Sapori? It departs twice a week as long as there are a minimum of 50 people on board, or you can hire it out exclusively for your group.
The train takes a leisurely lakeside route, with a tour guide, and you are served an aperitif of the local Franciacorta sparkling wine (What else?). This is followed by local cheeses and cold cuts, a seasonal first course, (polenta and wild mushrooms and ravioli with butter and sage in my case) dessert and grappa – if you can manage it. All the while, you can sit, eat and enjoy the views of the lake as the train trundles along.
The stop-off at Pisogne is particularly lovely as we were taken to admire the beautiful frescoes by Girolamo Romanino in the Santa Maria della Neve church. They are wonderfully expressive. We stopped again at Sulzano and took a boat over to Monte Isola (my second visit) but this time I sat at one of the lakeside cafés to eat an ice cream and just enjoy the view.
Markets
If you enjoy bargain hunting and trying local produce, there are several weekly markets around Lake Iseo and in the Franciacorta area. Here is a list of the main ones, but it's worth checking as they may vary from season to season.
Rovato – Monday
Sulzano – Tuesday
Corte Franca – Wednesday
Sarnico – Thursday
Capriolo – Friday
Iseo – Friday
Erbusco – Friday
Brescia – Saturday
Useful Websites and Information
For general tourist information, try these websites: www.agenzialagoiseofranciacorta.it and www.agtiseofranciacorta.it
Visit the Iseo Bike website or email Flavio Tignonsini [email protected] to arrange cycling tours of the lake and Franciacorta area.
Acknowledgements
Lorenza's trip to Lake Iseo was organised courtesy of Selective Travel Abroad, a tour operator specialising in Verona and the Lakes areas of Italy.
You can book accommodation, transfers, and car hire excursions through Selective Travel Abroad.
Flights to Bergamo airport courtesy of Thomson Lakes and Mountains Lake Iseo is around 40 kilometres (25 miles) from Bergamo airport.
Thomson Lakes & Mountains (www.thomsonlakes.co.uk; 020 8939 0740) offers a week's half board at the four-star Parc Hotel Germano in Bardolino from £991 per person (based on two sharing; save £250 per person) including flights from Gatwick and transfers departing on 17 June 2015. Direct flights available from all major UK airports.
By Lorenza Bacino.
Photos by Lorenza Bacino except lake views and sunset which were kindly provided by Iseo Bikes.
Lorenza Bacino is a London-based freelance features writer.
She still loves Italy despite her hair raising balloon ride in Turin and can't wait to go back for more.
You can read more of her published work at Cuttings.me