Ah, Prosecco.  A wonderful Italian sparkling wine.  It's a bubbly straw-yellow white wine which often comes from the Conegliano-Valdobbiadenearea areas of Italy.  Actually, Prosecco wine comes in still, semi-sparkling or fully sparkling varieties.
The popular semi-sparkling variety of this Italian wine is, from my own experience, not quite as fizzy as bubbly Champagne, and Prosecco seems to be a much lighter and fresher drink, not to mention that Prosecco is often considerably cheaper than Champagne.  I've never been a Champagne fan, and have never been able to understand why such a fuss is made about it.  With Italian Prosecco Wine, the opposite is true, I cannot understand why so little fuss is made about this type of Italian sparkling wine.  Yes, I am a real Prosecco fan.
Italians drink extra dry Prosecco wine as an aperitif, but it is a wine which accompanies vegetable soups, seafood, fish, pasta dishes with a light meat sauce, fresh cheeses and white meats.
The other, modern variety of this sparkling wine is the Prosecco Brut variety which goes well with simple or elaborate fish and vegetables hors d'oeuvres, seafood first courses and baked fish.  In the area in which this wine is produced, Brut Prosecco is drunk throughout meals.
In today's Food and Wine Friday feature, you will see a fun YouTube video by a chap who reviews three Prosecco's which can be found in the USA.  Then I'll tell you about a Prosecco I tried recently, and which I am definitely going to try once again.  Finally, I'll tell you about a Prosecco experience of mine, down in Umbria.
Prosecco. Sparkling Wines From Italy
This is not your usual wine review, and the wine reviewer, one Gary Vaynerchuk, is quite a character too, but he seems to be very enthusiastic about Italian Prosecco wines, as indeed, everyone should be; adds this blogger about Italy blatantly, and unashamedly!
Watch and you will not hear someone whining about this Italian sparkling wine.
[youtube width="475″ height="394″]http://it.youtube.com/watch?v=RXSrgWAmvtU[/youtube]
Canevel Prosecco
The other day a friend of ours was celebrating a little achievement of hers, and she brought us a bottle of Canevel Prosecco.  This dryish Prosecco wine had been recommended to her by the chap in one of our local wine shops.  And it was darned good.  Cost: a whole eight Euros!
The bottle is rather attractive too, in a voluptuous sort of way.  The alcohol content of this sparkling wine is 11%, so its not at all heady, unlike those full bodied Sicilian reds, for example.
A Prosecco Moment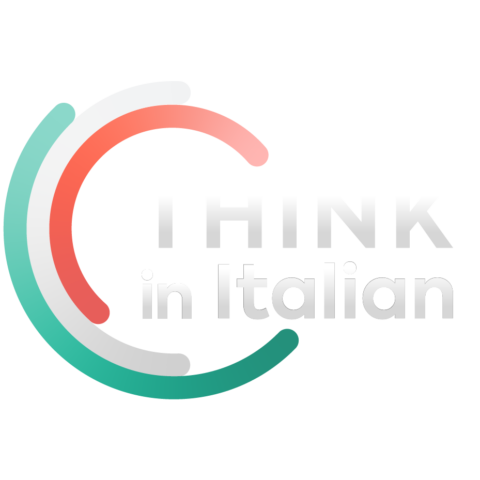 Stop reading, start speaking
Stop translating in your head and start speaking Italian for real with the only audio course that prompt you to speak.
Indeed, Prosecco makes an ideal summer drink, and one of my most memorable Prosecco moments was when I sipped a glass or two of this Italian sparkling wine in an outdoor restaurant situated in the midst of a stunningly beautiful and atmospheric little medieval hilltop town in Umbria, one gloriously balmy summer evening, before tucking in to our evening meal.  My first real Prosecco moment was memorable experience, and one which I shall never forget.  It was one of those 'Wow, I'm lucky to be living in Italy' occasions!
My magical Prosecco moment took place in the lovely little town of Montone, which I know is a long way from Prosecco country.  Still, this has no bearing, the Prosecco added to the evening, but while Montone is an excellent place to go to drink Prosecco, you just have to have a glass or two of Prosecco when you find yourself in Italy, preferably in the evening in some idyllic little Italian town.  Don't worry, Italy has more than enough idyllic little towns to keep you going for quite a number of vacations if not a lifetime.  Prosecco adds to Italy's sparkle.
Prosecco v Champagne
Just for fun, grab a few bottles of a nice Prosecco, like the Canevel mentioned above, and a few bottles of or that other well-known sparking wine – Champagne, and serve them both up without telling anyone what they are.  I think you will find that most of your guests will be suitably impressed, and will most likely finish off the Prosecco well before they drink the Champers bottles dry.
For me, on the sparkling wine front there is no contest.  I'd choose Prosecco over Champagne any time, any place, and anywhere!
Right, I'm off to have a glass of Prosecco as an aperitif in a local bar this very evening while my little one does his Judo lesson.  Writing this has brought on another of those 'Prosecco moments'!
Oh and although Prosecco makes a great sparkling wine for the summer time, it is a drink that actually goes down rather well all year round. Prosecco would make an excellent alternative to Champagne at Christmas, for example.  Not a bad Christmas gift, either.
Some Prosecco sites for you to visit:
Information about Prosecco sparkling wine in general, from an aptly named site:  Prosecco.it – in English
The Canevel producers site, in Italian: Canevel
Glorious hilltop town in Umbria – a fabulous place to introduce yourself to the delights of prosecco:  Montone – Municipal Site – in Italian, alas.
Try Prosecco
If you are in the USA, then Amazon has a good selection of Prosecco wines to choose from: Prosecco to try
Wine enthusiasts in the UK will find lots of prosecco Amazon.co.uk, here: Prosecco in the UK