A little known industry is thriving in Italy. Artisan workshops in the Dolomites, around Carrara, in Florence and no doubt in other centres are providing church restoration and decoration services for churches in the United States and other countries. Most have overflowing order books.
Your humble correspondent was invited to join an American group visiting different workshops to check progress on various projects. The scope and expertise of the Italian artisans did not cease to amaze.
Ortesei in the Dolomites
The tour began in Ortesei in the Dolomites, a small South Tyrolean town resting in the shadow of the giant Sassolungo outcrop. The principal artisan activity in Ortesei is the creation of figures in wood.
Shops in the town offer visitors wooden carvings of all sizes and descriptions but crucifixes, madonnas and other religious icons dominate. The town proudly boasts a museum where the highest quality work of local artisans is displayed.
At the workshop we visited the main piece being created was a life-size figure of John the Baptist, a commission for a cathedral in Texas. As with other workshops in Ortesei this shop has orders for apostles, saints, altarpieces and other religious figures that will keep them busy for years.
The group proceeded to cross Italy arriving at a marble workshop in Pietrasanta, below the mighty Carrara marble mountains and near the coast at Forte dei Marmi.
Mighty Carrara Marble Mountain Sculptures
Those who have driven through the area will be familiar with the great marble blocks being moved around yards on huge mobile gantry cranes. Most of these blocks will finish up as kitchen benches and tiles on floors and bathroom walls.
Tucked away among the yards stacked high with blocks there are artisan workshops quietly following in the tradition of Michelangelo, Bernini and the other Italian masters.
Walking through one of these workshops the visitor is continually amazed at what these artisans can produce from formless marble. Your correspondent marveled at the beauty of a reclining Madonna, panels for an altar and intricate capitals that will sit on columns. Most of the commissions have come from churches in the United States.
The Making of Mosaics
Also in Pietrasanta the group visited a mosaic workshop. Here, on a vast floor, mosaics that will decorate cathedral domes and apses behind altars are being created.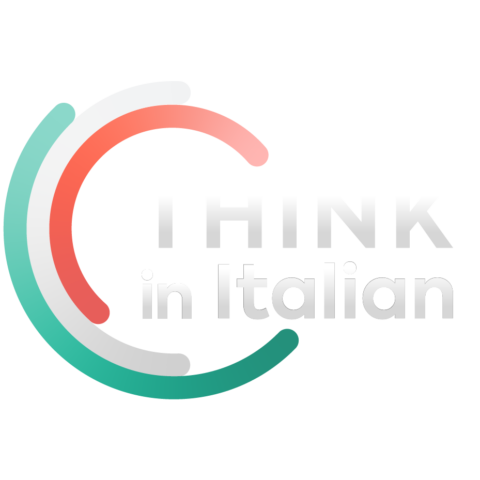 Stop reading, start speaking
Stop translating in your head and start speaking Italian for real with the only audio course that prompt you to speak.
Artisans start with highly detailed drawings that make up the complete mosaic. This is then divided like a jigsaw puzzle into hundreds of A4 size shapes which are individually prepared. Artisans sit in front of dozens of boxes of different coloured mosaic tiles half the size of a postage stamp. They choose, cut and place them until that piece of the jigsaw is complete. Watching them work is a revelation.
In Florence we were shown through a stained glass window workshop. Similar to the mosaic process detailed drawings are broken down into small pieces. Glass is cut, painted then fired for permanence before being laid and out and put together with lead jointing.
The size of these windows can be vast. One we saw being prepared will cover almost half the front wall of a cathedral.
The link between the churches in the United States and the artisan workshops is a design studio. The designer translates the vision of a cardinal, a bishop or an Orthodox metropolitan into drawings that can be taken as the starting point for the artisan workshops.
Your correspondent travelled as a guest of Rohn & Associates Design based in Pittsburgh. Those interested can see more of how the design studio works and how it supports an industry in far away Italy here – Rohn Design
By Ex-Australian Politician in Tuscany Stephen Lusher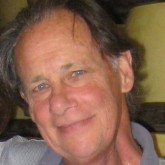 Stephen Lusher served five terms in the Australian Federal Parliament. He worked around the fringes of politics before setting up Lush on Bondi, a trendy bar on Sydney's Bondi Beach.
Frequent trips to Italy led to an inevitable love affair with Tuscany. He and his wife Cathy sold up in Sydney and purchased Il Mulinaccio in 2008.
Within two months of moving to the Chianti Hills he was diagnosed with throat cancer. The experience led to him re-focusing his life and priorities. After a few uncomfortable years he thinks he has it beaten.
Stephen's interests include wine, food, history, culture and travel. He struggles with the Italian language and indulges himself in some occasional writing.