Caffarel produces an alternative choco-hazelnut spread to that most famous of all choco-nut spreads: Nutella.  I think Caffarel's upmarket choco-nut cream is better than Nutella, as I've mentioned before.
To spread the word about
Caffarel's elite Nutella
alternative, today, February 4 2009, is a world first on Blog from Italy: it's
World Caffarel Day
!   How sweet, you might be heard to exclaim, but what can I do on this most momentous of momentous occasions?
Well, there are several ideas listed below for you to lick you lips over, so if I've managed to sweeten you up enough, then please read on.
Your Mission: Experience Caffarel's Nutella Beater
Your choco-nut flavoured mission, should you choose to accept it, is to go out into the big wide world, where soever you may find yourself, and track down a jar of  Caffarel's Choco Hazelnut spread. The next bit is a lot easier, and tastier too!
You have to try it.  Take a nice big spoon, and dip it into your newly acquired jar, then take a big lick.  Once you have recovered from the experience, you could; if you can tear yourself away from downing the whole jar; post a little comment here with your verdict as to whether Caffarel's creamy spread really is a Nutella beater.
But wait, why not:
Take the Caffarel v Nutella Taste Test
If you are really feeling in the mood for a bit of gluttony and chocolatey excess, then why not invite a few chocolate addicted friends over this evening, and take the Caffarel v Nutella taste test?  And see which one comes off best.
Post the results of your evening of choco-nut cream induced excess here in a comment, and tell the world just how satisfyingly calorific World Caffarel Day day was for you.
Just the thing for a little pick-us-up in these times of global economic depression!
Or you could:

Make Something Yummy with Caffarel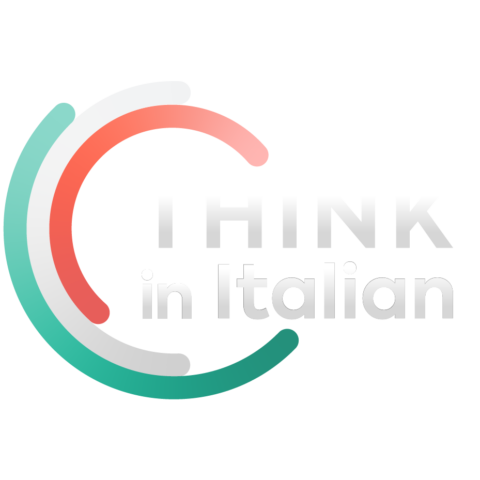 Stop reading, start speaking
Stop translating in your head and start speaking Italian for real with the only audio course that prompt you to speak.
Get a jar, and use it to make the most delicious choco-nut cream recipe you can think of.  Pop this satisfying recipe on your blog or website or even on your Facebook profile.  Let me know, and I'll post a link to your fabulous choco-nut Caffarel creation right here on Blog from Italy for the whole choco-hazelnut cream loving world to see.  And if you have a few photos, then all the better – just send them to [email protected], and I'll publish them.
You had better hurry though, as the special email address will melt away on Satuday 7th February 2009!
But whatever you do, you must:
Spread the Caffarel Word!
Pop this little 125 by 125 image on your website, and link it to the Caffarel website: http://www.caffarel.com/uk/uk/home2.html
I would have suggested that you placed a link to this regal choco-nut spread where it may be found on the Caffarel web site, but alas, Caffarel is a little reluctant to tell the world about its Nutella beater, as its lovely moreish choco-hazelnut spread is hidden away deep within the Italian section of its website.
To track it down, you will need to visit the Caffarel site, select the Italian version, look for 'Le Collezioni', click on AUTUNNO/INVERNO, and scroll on down to CREME ASSORTITE.  Click on CREME ASSORTITE, and, if your pop up blocker isn't, you should see a nice little window containing chubby little jars of Caffarel's choco-hazelnut spread.
If you can't be bothered with all that, simply take the image above and you could link it to my Better than Nutella post which hit the blogosphere on 16th January 2009 (link below).
Whatever you do – Happy Caffarel Day 2009 from Blog from Italy!
And remember:
Nutella is for the masses, whereas Caffarel is for Royalty!
End of overt and shameless plug for a lovely Italian product!  Read more about how I discovered this choco-hazelnut delight: Better than Nutella or:

Go visit Caffarel

Disclosure: Caffarel knows nothing about this little chunk of choco-nut based fun!  Oh, and I bought another jar of this enticing spread yesterday.  If you live in Milan, then Caffarel's spread can be found at Pasticceria Ranieri's, Number 28, Corso Italia -which is where I got mine from.