Worries are growing that Italy's police – the polizia – not the semi-military Carabineri – may turn on Italy's government. What sparked concerns were incidents during 'pitchfork' protests during which riot police removed their helmets in what was widely interpreted as being a show of solidarity with the protesters.
Other reports suggest that the police sympathetic to the anti-government and anti-austerity demonstrators may belong to unions associated with Italy's right. Suspected political links notwithstanding, Italy's police are citizens of Italy and will know that all is not well. They are not very well paid either and are sometimes asked to pay for their equipment out of their own pockets. Whether Italy's police really are disgruntled enough to revolt against Italy's establishment, is hard to know.
Who exactly is behind the pitchfork protests is not clear. The 'forconi' – pitchfork – group, a loose alliance of allegedly right-wing leaning truckers, farmers and small businessmen, originated in Sicily but has spread throughout Italy. Italy's press has been speculating that the mafia could be fuelling the protest and that extreme right wing groups have latched on too. In Milan, extreme right wing protesters insulted a group of Dutch football fans, some of whom were later attacked and stabbed. Trouble also broke out in Turin which is up in Italy's north.
While not confirmed, it is suspected that the Sicilian mafia could be behind the pitchfork protests and the criminal organisation wants to cause trouble as a kind of show of force. Imprisoned mafia superboss Totò Riina has recently been making noises to this effect.
On Thursday 12th December, a Green Economy congress at Rome's La Sapienza university was disrupted by an angry student mob. There was no show of solidarity with the student protesters by Rome police. For a while, the pitchfork people managed to close the border between Italy and France in Italy's north west near Ventimiglia.
Though action had been promised by the pitchforkers in Rome if the government won a confidence vote, nothing actually happened after the government won the vote.
Italy's intelligence services are keeping an eye on pitchfork protest goings on but don't really seem to know which direction the actions of the pitchfork movement will take. There's no clear national coordination. Whatever is to happen next, the intelligence people are saying, is decided by pitchfork groups at a local level.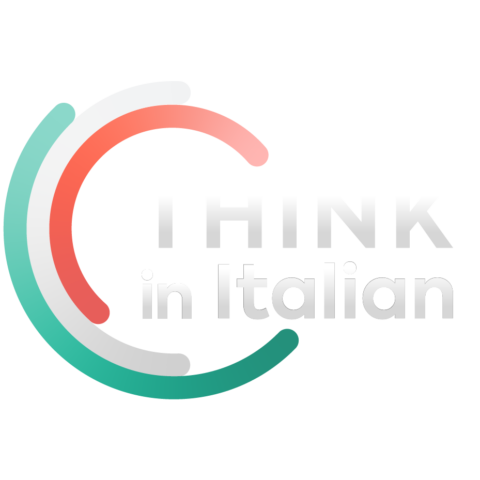 Stop reading, start speaking
Stop translating in your head and start speaking Italian for real with the only audio course that prompt you to speak.
How the whole pitchfork thing will end is not not known. Today, Friday, December 13th, the actions of the pitchfork movement are expected to come to a head and a march on Rome has been mentioned, though whether it will materialize, is not known. Italy's interior minister Angelini Alfano has expressed concerns that the pitchfork protests could escalate into a full blown street rebellion.
Stirring everything up has been comedian turned political activist Beppe Grillo, the leader of Italy's 5 Star Movement, who called on members of Italy's police to join forces with anyone and everyone who wants to bring about change in Italy by kicking all the politicians out of Italy's parliament. Grillo also asked police to cease protecting Italy's politicians.
Italy's premier Enrico Letta was not at all happy with Grillo's efforts at inciting the police to change sides. Letta must be concerned though as he has released a statement to the effect that the loyalty of Italy's police is unquestionable.
Letta's assessments are not always that accurate, though. He famously announced that the NSA had not been spying on Italy. A few days later, an article appeared in Italian news and current affairs magazine, L'Espresso which claimed that the opposite was true. Former NSA contractor Edward Snowden has also alleged that the NSA was indeed spying on Italy's politicians.
If Letta was wrong about NSA spying, could he wrong about the loyalty of Italy's police? We may find out today.
Italy's government is to face a confidence vote and the pitchfork protesters have promised sparks will fly in Rome if the government survives the vote.
Update: As mentioned above, the government won the vote, but no sparks flew in Rome immediately after the result was known.