The BBC has published a question and answer article on the very same question posed by the title of this post. The answer, as ever with Silvio Berlusconi, is a big 'maybe'.
Here's some more on the current state of Rubygate.
While prosecutors investigating the Rubygate affair have stated there is clear evidence to demonstrate Berlusconi is guilty of sleeping with an under age prostitute and that he abused his official powers in extracting Ruby from police custody after she had been accused of theft, there are plenty of other factors at play.
Prosecutors say that the claim used by Berlusconi to take Ruby away from police custody, namely that she was President of Egypt's Mubarak's niece, was no more than an invention. However, Ruby herself has stated she told Berlusconi she was indeed Hosni Mubarak's niece, and if this can be demonstrated by Berlusconi's defence team, then it can be argued that Berlusconi was acting in a diplomatic when he rang police and asked them to release Ruby. In this case, it will be difficult to prove Berlusconi was not acting in an official capacity. Berlusconi himself initially claimed he helped Ruby out of friendship, but did not make any references to the diplomatic aspects of the situation.
Fundamental to the success of the prosecutors' case is the fact that Ruby, the Moroccan girl who alleged had sex with Berlusconi, was under age for a prostitute at the time. Berlusconi's defence team have recently been saying they can prove Ruby was not under age.
Still, the fact that prosecutors have formally requested that Berlusconi be called for immediate trial without going through the usual process involving a preliminary hearing, suggests they do have a strong case.
Witnesses Upon Witnesses
Prosecutors may well call witnesses to show Ruby is a prostitute, however, one can be almost 100% certain that Berlusconi's legal team will produce a whole string of witnesses to counter this claim. Transcripts of telephone call wiretaps may help support the case against Berlusconi, but the snippets of telephone conversations which have ended up in Italy's press have tended to be rather vague, meaning that demonstrating Ruby is a) a prostitute b) slept with Berlusconi is not going to be easy. It is also going to be difficult to persuade Ruby to admit she had sex with Berlusconi, and Berlusconi himself is denying this too.
Substantial payments do appear to have been made to Ruby. The question is: Why did Berlusconi give money to Ruby? Possible answers are:
Berlusconi paid Ruby for sex
Berlusconi gave money to Ruby because he felt sorry for her and wanted to give her a helping hand
Berlusconi paid money to Ruby to buy her silence
Berlusconi is being blackmailed by Ruby
Berlusconi is Furious
Yesterday, after Milan prosecutors passed case documents to Rome for consideration, Berlusconi reacted strongly claiming he was prepared to bring a case against the state – effectively suing his own people, though on what grounds is not known, and reiterated his constant claims that Italy's judiciary is both subversive, politically motivated and determined to bring him down, as if Italy's judiciary had a personal vendetta against Berlusconi.
There is also an indication coming through that Berlusconi might take the case to the European Court of Human Rights: Official: Berlusconi may appeal to European court in sex case – this would be an interesting turn of events!
War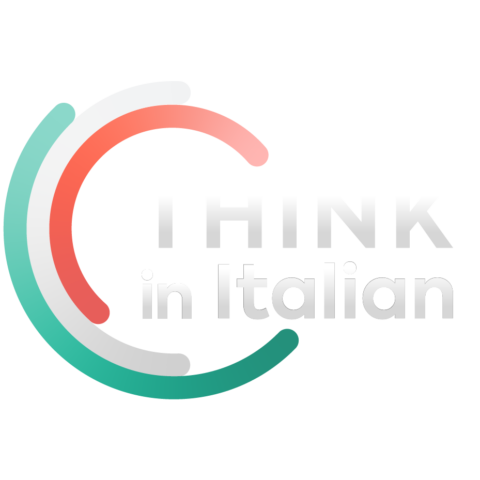 Stop reading, start speaking
Stop translating in your head and start speaking Italian for real with the only audio course that prompt you to speak.
Berlusconi ally, Umberto Bossi stated that Italy's parliament and its judiciary is now in a state of total war.
The Judiciary Defends Itself
Today, in an article in Italy's La Repubblica newspaper, Italy's constitutional court indirectly defended itself against Berlusconi's accusations stating that it has always been 100% impartial and will continue to be so.
Berlusconi in Court? But which Court?
There is a question mark over which court will hear the case, and even whether the case will actually end up in any court. In the next five days, a decision will be taken on whether there is strong enough evidence for the case to be heard in a court. The decision being formulated in Rome will also determine in which court. Either a 'normal' court, or a 'special' court which deals with public officials who have allegedly abused their powers.
In the second scenario – that the case should be heard by the special court, the question of whether or not Berlusconi should be put on trial will be put to a vote in Italy's lower house.  Berlusconi still has a majority in Italy's lower house and recent votes have shown that he can count on his supporters to vote in his favour.  If the Rubygate case is put to a vote, as pointed out in the BBC's Q&A article, Berlusconi may well win and the Rubygate affair will be consigned to the bin.
If the matter does go to the vote and Berlusconi does win, the victory might be pyrrhic, in that Berlusconi, who has already been accused of using Italy's parliament to his own personal ends, will once again come across as having used political weight to deal with his personal troubles. This, in the event of general elections, may lead to fewer people voting for him. Maybe.
What do Italians Think?
As to the opinion of Italians of the Rubygate affair, some of those I have spoken to think the whole thing is a fuss about nothing and what Berlusconi does behind closed doors is his business. On the other hand, there are Italians, possibly more women than men, who think Berlusconi really should resign.
Other Italians are concerned that Berlusconi has blackened Italy's image in the eyes of the world, and this is serious enough for him to go.
There is also a feeling amongst Italians that since he has been in power, Italy has not changed for the better, despite Berlusconi's continued claims to the contrary.
Whether Berlusconi will end up in court, or will go or not, largely depends on what comes out of Rome at some time in the next few days.
Click to read more from the Italy News section