In view of the considerable controversy it sparked, I decided I wanted to see the controversial Porta a Porta talk show upon which Silvio Berlusconi appeared for myself.  I did, and I was surprised.

OK, I admit it, in my recent post entitled Abruzzo – Castles and Controversy, I regurgitated quite a lot of information taken from the Italian press.  I had only seen a few excerpts of the Italian Porta-a-Porta talk show which featured the handing over of houses to those displaced during the earthquake in the Abruzzo region of Italy.

Berlusconi's appearance generated quite a lot of negative publicity after the event.  Italy's press also reported that Berlusconi himself was not too happy with his 'performance'.  This piqued my curiosity.  'Was he really as bad as everyone seemed to be saying?", I asked myself.
Well, exploiting the magic of our Italian digital television service, I sat down and watched the Porta-a-Porta talk show.  Lasting nearly three hours I thought it was going to be a case of Berlusconi overtly praising himself.
To an extent Berlusconi did praise himself and his government, which was to be expected, but at least he did back up his praise with facts and figures.  I suppose in a way he did what one would expect a managing director to do at shareholders meeting.  In other words, he was businesslike, and threw in facts here, there and everywhere.
Berlusconi also, and quite rightly, praised Italy's civil defence body for having dealt with the Abruzzo earthquake emergency with both tact and efficiency.
Berlusconi Pulls his Own Leg
At one point during the talk show, he pulled his own leg over being referred to as a dictator.  This came as something of a surprise for a someone who is portrayed as being arrogant.
When speaking about the credit crisis, he explained that his government has deliberately remained optimistic throughout the current crisis in order to encourage Italy and Italians recover from the downturn as quickly as possible.
To be honest, this approach is not a bad way to keep a country's spirits up during a difficult period.  It was also pointed out that Italy's population is nowhere near as in debt as many of the population of the USA and the UK, and this is true.  Indeed, this being the case, Berlusconi does have some reason to remain optimistic, and to take an optimistic line.  He  must know that Italians are in a better condition than most to weather this crisis.
It is also true,  as he underlined, that Berlusconi's government has introduced measures to offset the effects of the crisis for both employees and employers.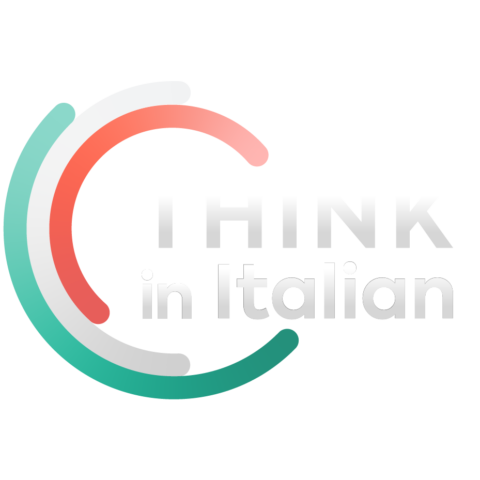 Stop reading, start speaking
Stop translating in your head and start speaking Italian for real with the only audio course that prompt you to speak.
Yes, he did have a few digs at his opponents and at the La Repubblica newspaper which has been paying plenty of attention to Berlusconi's private life.  However, the way in which he criticised those who have been denigrating him did demonstrate his media savvy.  Although his digs were clear, they were by no means constant.
Good Performance By Berlusconi
I have to admit that I thought his performance was actually very good.  He remained pretty calm and composed throughout, and only a few times did he appear to be tense.
In fact, he came across as being quite a good prime minister for Italy to have.  Had this talk show been broadcast prior to elections, it would have improved his chances of election success.
I do think the program was a little on the long side, and would have benefited with having had a few of Berlusconi's critics present.  These slight adjustments, if they had been managed well, could have shown Berlusconi in a very good light.  Such an approach, however, may have risked the show devolving into a shouting match, as is often the case with political talk shows here in Italy.
It's a shame that another program was moved to make way for Silvio, as this was probably unnecessary.
One can understand why Berlusconi was voted into power on the basis of the way in which he presented himself on the Porta-a-Porta talk show.
Berlusconi Has Staying Power
As a result of seeing him in action, I'm going to revise my previous prediction that Silvio Berlusconi would not survive until Christmas, and say that he looks capable of lasting much longer.  He did not come across as being particularly dictatorial either.
On this occasion Berlusconi deserved a little more credit than he got.
I have a feeling that Italy's opposition, and those within his own party for that matter, are going to have a problem unseating Silvio Berlusconi.  And I am not against having businessmen as politicians, after all, countries are really companies.  Their populations are shareholders.  All that is different, is that governments need to demonstrate corporate social responsibility more openly than corporations.
Did anyone else actually see Porta-a-Porta last week?  If you did, what did you think?  I would be very interested to hear.
Blog from Italy: Abruzzo – Castles and Controversy