David and I did!  We travelled back 615 years to 1398.  The next time travelling trip from Volterra, Tuscany, will depart in August 2014, for the eight day Medieval Festival.
What better setting, as dusk falls, than Volterra's magnificent Piazza dei Priori, surrounded by its imposing medieval buildings, to watch spellbound as lords and ladies, drummers and trumpeters, soldiers carrying crossbows and longbows pass by?
We were swept away with enthusiasm as several teams from some of the town's contrade (local districts) competed in a medieval tug-of war competition.  We cheered loudly for the San Stefano team (from a district we love), ultimately the victors.
Awed, we watched a crossbow competition between several Tuscan towns, greatly relieved to be safely out of the line of fire.
Excitement and enchantment accompanied displays of flag throwing and drumming.  Flag throwing is a very old and important tradition in Italy.  The almost balletic skill shown by the flag throwers was magical and the rhythmic drumming almost hypnotic.
We were perhaps most impressed by the involvement of so many young people; from flag throwers, to drummers, to crossbowmen (and women).  Living in a town like Volterra and having such a strong sense of identity and pride in it, such skills and traditions will survive for many generations to come.  We hope to see more, both in Volterra and elsewhere in Tuscany, and Italy.
One evening we went to a medieval sagra (feast) in the San Giusto district.  For a modest price we dined on an array of foods served by local people dressed in medieval costumes.  The food was simple but delicious; all of it having been cooked locally to traditional recipes.  All profits go to the local community.  Medieval music was played throughout the meal; C.D.s , not live music, which was somewhat eclectic in origin.  "Greensleeves" in English rendered us speechless!  After dinner, an eerie folk-tale of local witches was told, while two people breathed fire to ward off evil spirits.
It was a simple and friendly evening, of the type we love and have become familiar with in Italy.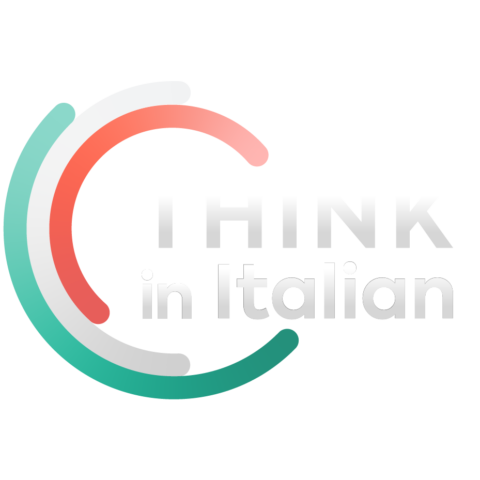 Stop reading, start speaking
Stop translating in your head and start speaking Italian for real with the only audio course that prompt you to speak.
The Festival's two Sundays were full day events.  We went to the second one, watching costumed processions, flag throwing and dancing in the Piazza dei Priori.  The stocks and cages for felons were a great source of amusement, as the punishments dealt out by the black-garbed and hooded torturer were tickling with olive branches and cold water poured down the neck.  Strangely, there was a long queue of willing felons!
We wandered through the medieval market armed with our medieval money (Volerra grossi) looking at stalls selling a range of goods.  We watched youngsters being knighted, salt taxes being collected, priests conferring, nuns deferring and plague doctors ominously lurking.
A stroll to the Archaeological Park swept us back to a medieval village, with a substantial number of taverns!  We passed military encampments, where anyone could try their skill with a range of weapons.  Musicians played, falconry was demonstrated and peasants were ever busy with their everyday tasks.
Sadly, as evening deepened, we left 1398 and returned, not altogether unwillingly, to 2013.  The romance of the past is all very well but … all that hard work and no labour- saving devices?  No, thank you!  Anyway, it was the people from 2013 who captured our hearts.
Grazie mille Volterra; you are a special place filled with special people.
By Jenny M Want
For Jenny, living in Italy is a dream come true and not everyone can claim that.
A retired teacher, she now lives in Barga with her partner David. Their journey to Barga began with a holiday but they both felt that Barga chose them to stay, so here they are.
Immersed in the life here, Jenny passes her time writing, researching, observing and learning. Who knows what else is to come?