For the next two weeks I'm up in Italy's spectacular Alps in the Gran Paradiso national park along with my son, a bunch of other children and Don Mario, the priest who arranges annual trips up to this area of Italy.
How did the trip come about? Well, schools out in Italy until September so my son has been going to the local oratorio which is a kind of church youth centre where children can be 'parked' for the day while their parents work until the August break kicks in.
We have several oratorios nearby, but the one run by parish priest Don Mario, who, I've been informed, has dragged the oratorio structure into the 21st century. One of his many innovations is to have added an internet connection which, amongst other things, he uses to transmit masses to all the way to China. Don Mario, or perhaps I should call him Father Mario, is quite a character, by all accounts.
As part of the oratorio experience, Don Mario, arranges to take groups of children up into the mountains in Italy's Aosta Valley to a camp site called Camping Gran Paradiso. Parents can go too, so seeing as things are a little quiet for me work wise, I decided to go with my son up into the mountains for a couple of weeks. I needed to get away from the hustle and bustle of Milan, anyway.
I'm also interested to see how the Roman Catholic church does what it does in Italy. The Roman Catholic Church is as Italian as pizza and tends to function as a form of social service providing support to Italy's families. Priest Don Mario, who my son speaks very highly of, does not tend to force Roman Catholic doctrine down everyone's throats. Instead, he seems to like to demonstrate through his actions Roman Catholic values such as hope, charity and faith. He also seems to enjoy uniting people and creating a sense of community which is no bad thing in divided Italy. Part of his attempts to develop this sense of unity are these annual trips up to the Gran Paradiso national park. It's a gentle approach to religion and instilling religious values.
I'll be interested to hear Don Mario's masses which is something I've always wanted to do in order to understand just what Italy's priests tell Italians. This, in turn, should help me understand a little more why Italy is the way that it is.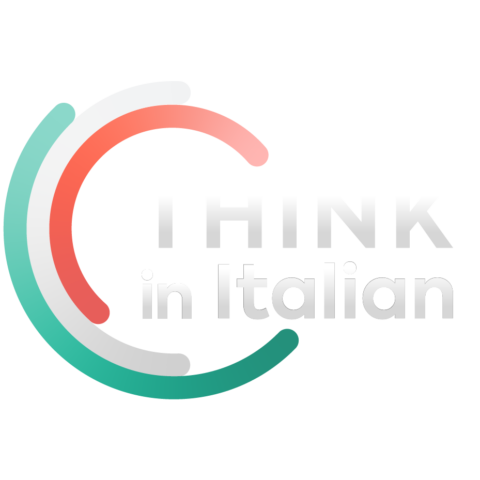 Stop reading, start speaking
Stop translating in your head and start speaking Italian for real with the only audio course that prompt you to speak.
Anyway, back to the camp site, which is central to this socio-spiritual experience.
Camping Gran Paradiso
What an idyllic location! The camp site is surrounded by mountains. It's very green, quite and even has its own on-site waterfall.
While Camping Gran Paradiso is a camp site too, there are also small wooden chalets and there's space for caravans and campers too. The site is well equipped and has its own small bar and shop. I've already tried a local brew called Benfort – a kind of herby liqueur. There's also an intriguing selection of local grappas too. Some sampling will be in order.
Weather permitting – it's raining and rather cold at the moment, in the next few days, Don Mario and the children will be heading up into the mountains and may even spend a night up in a mountain refuge. If I can go too, I'll be taking a few photos and I hope to see some of the local wildlife which includes mountain goats, Marmots, and, from what I've read, a handful of wolves.
Photos and more observations on the Grand Paradiso socio-spiritual experience will follow.
Will this trip cause this lapsed Roman Catholic to re-enter the fold? We'll see.