Welcome to Chapter Three of this series of short stories about life in Tuscany – Giancarlo's Green Horse. 
Chapters One and Two, in case you missed them, and which you should read before starting chapter three, are here: Giancarlo's Green Horse – Chapter 1 and Giancarlo's Green Horse – Chapter 2

From Chapter 2: . . . the olives!  When it came, the pace, clarity and illumination of the answer surprised even Giancarlo.
In Santa Giuditta in Tuscany olives still symbolise wealth.  Status is measured by the number of trees one has, and the quality of the oil they produce.
The trees in the valley, those surrounding the village in particular, had always produced the best oil; rich, thick, green/yellow and sun-soaked.  When real olive oil had been more widely appreciated, the local product had exacted a premium price.  It had been a staple that had kept the village alive, even though the worst of times.  Today, however, nobody seemed to know the value of top-quality olive oil.
The steep terraces on which the trees grew made the harvesting of the fruit difficult.  It was far simpler for those who farmed the soft-sloped-hills to the South.  They could use custom-built machinery to cut the grass, shake the trees, even to lay out the nets into which the olives fell.  It was far harder and labour intensive in Santa Giuditta.  The cost of labour set against the pitiful price the finished oil attracted, made the process unfeasible. But there was still a great deal of pride – and status – attached to having one's own oil which was priceless.
Matilde, in particular, revelled in the olives that their patch of land and two hundred trees produced.  There was nothing that she would prefer to take to a dinner party than a half-litre of 'her own oil'.
What Matilde did not like was the work involved in the production of 'her oil'.  Only in the very best of weather would she dream of helping lay the nets or pick and sort the olives.  At most all she was usually prepared to do was lock herself in her kitchen and produce food for those who were working in the cold, rain and – sometimes – snow.
The grass cutting now had to be performed three times a year, and at least once in the searing heat of summer.  It was another chore that Matilde carefully avoided.
In the old days, until the subsidies from the Common Agricultural Policy changed; meaning farmers got paid for doing nothing other than look after their land (as if they did not do that, anyway!), Enrico, one of Giancarlo's dining friends, used to bring his sheep to Giancarlo's terraces.  Their regular grazing meant the grass only had to be cut once a year, just before the harvest.  Enrico used to have two hundred sheep.  Today, he keeps just twenty – as a hobby.  Giancarlo's terraces are no longer grazed and there is one fewer producer of the precious pecorino cheese in the valley.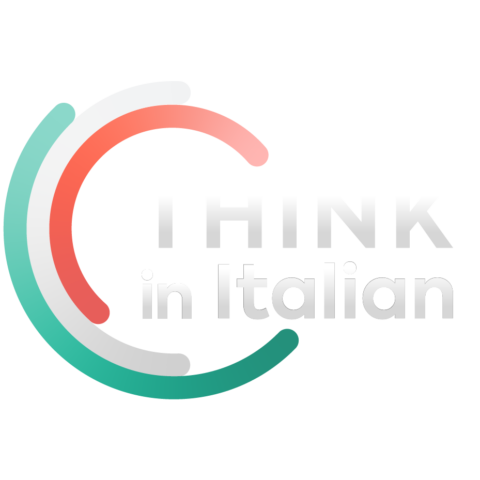 Stop reading, start speaking
Stop translating in your head and start speaking Italian for real with the only audio course that prompt you to speak.
A horse – possibly several horses – Giancarlo speculated, contained by a few hundred meters of electrical fencing, might be an adequate substitute for the sheep and guarantee 'Matilde's oil' for a few more years.
Two hours later, exhausted but victorious, Giancarlo staggered into Katia's bar.  He had won.  Giancarlo had persuaded his wife that just the one horse, for now, would not only help maintain her olive groves but, and in his wife's words would: 'be a green solution to a modern problem'.
As Giancarlo finished his celebratory glass of punch, he reflected upon the argument: where Matilde had picked up the notion of 'green solutions' was beyond him.  Giancarlo's wife hardly ever watched the news and the only thing that she read in the newspaper were the obituaries and horoscopes.  Giancarlo's sense of victory quickly reverted to unease.
He ordered a bottle of beer, which he took to the quietest corner of the bar, to have a think.  A two-hour argument, in most marriages, might be an exceptionally long.  In his, it was brief.
Two hours was virtually a 'roll-over' as far as Matilde was concerned.  The argument about 'that woman' in Mexico had been going on for a year.  Matilde's all too rapid surrender to the idea of becoming a horse owner seemed, in retrospect, quite extraordinary – or ominous.  Either the woman was ill – which she never was, except for reasons of convenience, or, for some reason, she actually wanted a horse.
Chapter 4 will follow in two days time.
By Simon Law
About Simon
After Chelsea School of Art, Portsmouth Polytechnic and Ruskin College, Simon began work in the film and television industry in 1979 (United Motion Pictures, Southern Television, TVS, LWT, Thames Television, BBC, C4, British Screen, Skreba Productions …) as an assistant film editor, later as an editor – occasionally a director and producer.
Simon splits time between London and a small village in North Tuscany.  Between buying a house, beginning to do it up and the arrival of #1 son, he worked on: "The Last Syllable", a connected series of short stories; a novel, "Come Again" and a series of short stories about the village, "Santa Giuditta".
Photograph: Panorama of Certaldo Alta by Vignaccia76