Italy's 5 Star Movement, an anti-establishment political group founded by former comic Beppe Grillo, appears to be in trouble.
At the start of 2013, the 5 Star Movement surprised everyone by winning 25% of votes during national elections. The votes allowed the movement to establish a solid presence in Italy's parliament with it occupying 109 seats in Italy's lower house and 54 seats in Italy's senate. Since then though, slowly but surely, the 5 Star Movement has been hemorrhaging elected members.
Today, out of 109 members of the 5 Star Movement elected to Italy's lower house in 2013, 102 remain. The loss has been much greater in Italy's Senate where out of the original 54 5 Star Movement senators, only 39 now remain. In Italy's senate, the 5 Star Movement appears to be slowly dissolving and with it, its power to influence legislation even if some of the ex-5 Star Movement members may vote with their former colleagues, though they are no longer obliged to do so.
The losses have been caused by a combination of factors: disagreement with the leadership style of Mr Grillo, unauthorized appearances on television and expulsions caused failures to comply with the movement's regulations.
Since its 2o13 peak, popular support for the 5 Star Movement has fallen. Today if national elections were to be held in Italy, opinion polls indicate that 20% of Italians would cast their votes for the 5 Star Movement. A drop of 5%.
To counter the slow loss of support, the movement attempting to do something its popularity problem. Calls for changes to how the 5 Star Movement runs itself recently rose to a crescendo after its poor performance in recent regional elections in Italy.
As a result what has now happened leader Beppe Grillo is to take a back seat and power has been devolved to a five member management committee. The decision create this new committee was decided only after the proposal was put to rank and file 5 Star Movement members by means of an online vote. However, the names those on the five person steering committee were not decided by the movement's rank and file and nor by the movement's elected members.
From comments on Beppe Grillo's blog about the appointment of the five, some supporters of the movement welcome the decision whereas others feel the nominations go against the spirit of the movement where everyone is supposed to be considered equal to each other. With the creation of the management committee, steering group, or whatever it is, this aspect of the movement has been set aside and this may reduce support.
In general, more or less everything the 5 Star Movement does is decided by the movement's non-elected members via internet votes which take precedence over the direct wishes of 5 Star Movement parliamentarians and the movement's leaders. This form or direct democracy will continue, but the group of five MPs will have more of a say in the direction the 5 Star Movement takes. They will also act as an interface between rank and file members, elected 5 Star Movement politicians, and the party's leaders Beppe Grillo and Roberto Casaleggio. Neither Mr Grillo nor Mr Casaleggio has a seat in Italy's parliament.
Before this change, the line taken by the 5 Star Movement was closely controlled by Beppe Grillo and Roberto Casaleggio though decisions taken by the movement's leaders were always subject to online votes.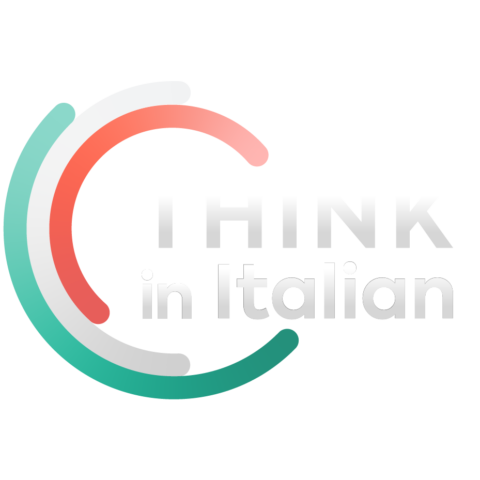 Stop reading, start speaking
Stop translating in your head and start speaking Italian for real with the only audio course that prompt you to speak.
Mr Grillo, who has admitted to feeling fatigued by his efforts to point the movement in what he feels is the best direction, has come in for criticism owing to what has been perceived as a dictatorial management style. Authoritarian or not, it is an approach which has simply not been working, as evidenced by the movement's poor showing in recent regional elections, in European Parliament elections held earlier in 2014 and in opinion polls.
Down, but Not Out
Externally, it may look as if the 5 Star Movement is failing but dig beneath the surface and you find that 5 Star Movement parliamentarians have been working hard and are making some progress. The movement's parliamentarians have also been preventing Italy's political establishment from doing as it pleases and have been vociferously drawing attention to legislation that is not, in the opinion of the movement, in the best interests of Italy.
What the movement has been achieving is not widely known – unless you inhabit the world wide web, that is. And therein lies the problem – by no means all Italians are frequent web users.
A Communications Issue
Those Italians who are not on the web simply do not know what the 5 Star Movement is doing or achieving. The reason for this is that Mr Grillo wouldn't let members of the 5 Star Movement appear on television in Italy. Mr Grillo does not trust Italy's media as he and his movement feel that the media in Italy is far too close to Italy's establishment and has been more or less ordered to paint as negative a picture as possible of the 5 Star Movement.
To keep itself afloat, somehow, the 5 Star Movement has to find a way to communicate with more directly with more Italians – this may mean appearing on television, even if coverage may not always be as impartial as the movement would like it to be.
The impression of 5 Star Movement members is that the rest of Italy's political establishment still wants to see its back and one way it can do this is by destroying its credibility. Preventing damage will not be easy unless those members of the movement who make television appearances are well prepared. One such person who could help maintain and enhance the movement's public image is the youthful and eloquent Luigi Di Maio – if he becomes the public face of the 5 Star Movement, then support may begin to grow once more.
Another image related aspect the 5 Star Movement will need to change is its reputation for being little more than protest movement. The 5 Star Movement won't compromise either so it refuses to form alliances with Italy's other political parties. The reason for this is that the movement fears it may become part of the defective system it is seeking to change.
Instead of forming alliances, as is the way in Italian politics, the stance of the 5 Star Movement has been to support legislation which reflects its aims and oppose legislation which does not. An example the movement's of cooperation was that once a more suitable candidate had been selected as a judge for Italy's constitutional court, the 5 Star Movement voted with Italy's government.
An Approach from Mr Renzi
The 5 Star Movement has always stressed that it is happy to support legislation that it feels will benefit Italy and it may soon be offered the chance to do just this. Italy's prime minister Matteo Renzi appears to have fallen out with Silvio Berlusconi with whom a reform pact had been made. Without Mr Berlusconi's support, Mr Renzi may attempt to court the support of the 5 Star Movement so he can push laws through Italy's senate. Whether this will come to be remains to be seen.
Will the 5 Star Movement still be around in a year's time? That's something which will depend very much on the direction taken by the movement's new five person management committee.