Years ago I remember reading a review in an English car magazine about one of the original Alfa Romeo GTVs.  The verdict was that it was a nice car, but it was a shame that you needed the stature of an ape to get the best out of it.
Apparently, the driving position was such that you needed inordinately long arms to reach the steering wheel.  Not the most ergonomic of cars, it appeared.
Still the Alfa Romeo marque has always had a certain cachet, even if its appeal was nearly wiped out after it gained a reputation for producing self-disintegrating cars in the late 70s.  Due, I believe, to someone ordering a batch of dodgy steel from Russia.
Today though, Alfa Romeo makes some decent cars, even if they do not quite live up to the promise of the marque.  However, Alfa Romeo has recently introduced a 'real' car, which just about takes the brand into Ferrari territory.  You know, probably, which Alfa I'm on about.
Mouth Wateringly Gorgeous
Yes, it's the Alfa Romeo 8c Competizione, and it's mouth a wateringly gorgeous, curvaceous delight.  I saw one of the first on show outside last year's MINT Antiques and Modern Art show here in Milan, and drooled over it.  I did not care what was under the hood, or how fast it was.  That's how seductive this beauty was.
The fact that I've read a few reviews that have lauded this automotive glory, is simply the icing on the cake.  Really, having seen this car in the flesh, I would not really have expected to hear nothing but praise for it.  A looker and a goer.  What more could any car mad male or female ask for?
Blisteringly Fast
With around 4.7 litres and knocking on 450 horsepower, this thing will shift.  If the road permits, open her up and you will find yourself hitting almost 190mph.  And it's got acceleration to boot, with the 0-60 dash coming up in around 4 seconds.
With its supercar performance and flim star good looks, it should come as no surprise to know that the 8c Competizione's engineers added a touch of Maserati and a hint of Ferrari to their magical recipe.
Do Not leave in a Garage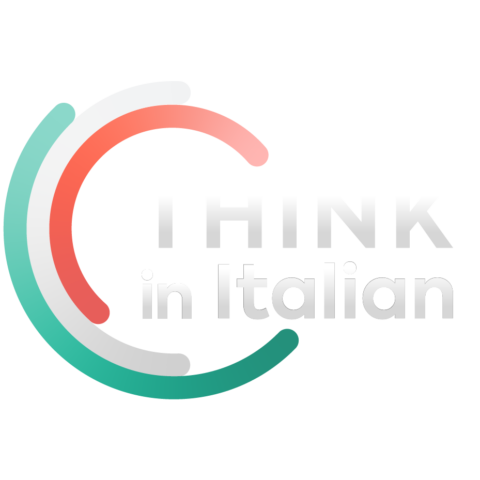 Stop reading, start speaking
Stop translating in your head and start speaking Italian for real with the only audio course that prompt you to speak.
This is not a car to be left in a garage. That would be criminal.  This is a car to drive.
The 8c Competizione will have its drivers hunting for fun roads and taking the cross country route instead of hammering down a monotonous motorway.  Thinking about it, there were a good few curvy highways on which you could put this Alfa through its paces down in Tuscany.  Then again, it would not be too onerous a task to go searching for a few more favorite blasts.
Talking of blasts, I've heard, and then seen, a couple of these burbling around Milan.  The exhaust note is a petrol head's dream!
Once you've gone for a blast and got to wherever you were heading for, not that you really need a destination, you could just get out, and gawp at the 8c Competizione's scrumptious lines.
It's a car one could easily fall head over heels in love with.  An instant classic, if such a thing can exist – what the heck, you get the idea, I'm sure.
A Blogstar Essential
Yes, I'm pretty sure a blogstar would not mind handing over around €165,000 for one of these.  The only slightly disappointing aspect is that only around 500 or so are to be made, or at least that is what I've understood.  There is an equally stunning open top version too, and choosing between the two could be one challenging decision, unless, you happen to be a blogstar who can afford two, that is.
Blog from Italy's Favourite Italian Car of 2008
In case you have not guessed, this is the Italian car I would have if cash were no object.  I still think the Maserati GranTurismo is a wonderful Italian automobile, but the Alfa Romeo 8c Competizione is simply something special. Very special.
The Alfa Romeo 8c Competizione is definitely this blog from Italy's Italian Car of the Year 2008!
Romeo, Romeo, where for art thou Mr Alfa Romeo?  Can I have a test drive please?  Pretty please?  With bells on.