Last weekend, elections were held in two of Italy's regions – Emilia-Romagna in Italy's north and Calabria in the nation's south. The results of these elections are significant not so much for the victories as for the exceptionally low voter turnout which indicate just how chronically ill democracy in Italy really is.
In both of these regions voter turnout was lower than 50%. In the case of the Emilia-Romagna region, much lower as a mere 37.7% of those who could have voted actually did. Voter turnout in Calabria was a little better, though at 43.8% it was well short of 50%.
The gravity of the fall in voter turnout becomes more evident when compared to turnout figures during previous elections in the same regions.
In the last regional elections in Italy's Emilia-Romagna region, voter turnout was 68.1%, while in Calabria, the voter turnout figure for elections held in 2010 was 59%.
Voter turnout in Emilia-Romagna fell by nearly 50%. Once upon a time Emilia-Romagna was, until the result of the recent elections became known, a leftwing stronghold in Italy. It is no more it seems, even if what passes for Italy's left nowadays did manage to scrape a victory.
This time round, Calabria which in the past has tended to err to Italy's political right, swung to the left though only 43.8% of voters turned out to cast their votes.
A, Pyrrhic, Victory for Mr Renzi
In both regions candidates proposed by the center-left party of Italy's premier Matteo Renzi were elected. While the elections are technically valid one wonders whether, in view of the low voter turnout, they should be declared null and void even if this will not happen.
While Italy's Prime Minister Matteo Renzi is hailing the regional election results as a victory for his party, even he must be concerned at the low voter turnout which indicates that the majority of voters simply do not find him or his policies convincing. The result in Emilia-Romagna in particular shows that the area's voters really have no idea who to vote for or else they have realized (finally) that voting makes very little difference to how Italy is run.
Matteo Renzi man Stefano Bonaccini is now the new president of Emilia-Romagna and in Calabria, the regional presidency goes to Gerardo Mario Oliverio, also a Renzi man.
How Well did the Other Parties Do?
In Emilia-Romagna, Silvio Berlusconi's reborn Forza Italia party was beaten by the Lega Nord party which scooped up 19.42% of the votes compared to Forza Italia's 8.36%. Beppe Grillo's Five Star Movement beat Berlusconi's party earning itself 13.26% of the vote.
Down in Calabria, 12.33% of voters chose Berlusconi's Forza Italia party. A total of 23.44% voted for the three party coalition group of which Forza Italia is part. Grillo's 5 Star Movement faired badly as it only managed to scrape 4.89% of the vote in Calabria.
What Do the Results Say About the State of Democracy in Italy?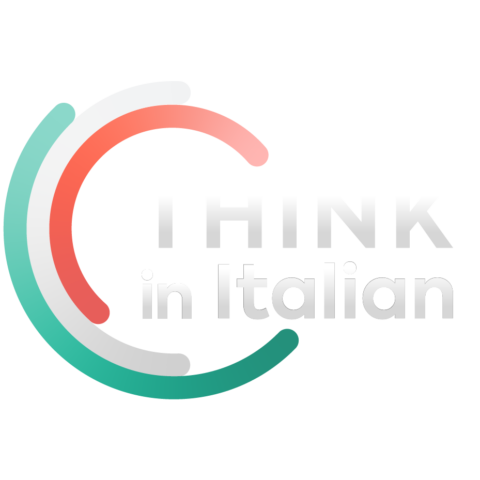 Stop reading, start speaking
Stop translating in your head and start speaking Italian for real with the only audio course that prompt you to speak.
From the results, it is clear that democracy Italian is chronically ill. The exceptionally low turnouts demonstrate that Italians have just about lost all faith in their political leaders. This is no surprise as the parties seeking election have contributed to the economic mess Italy finds itself in today. Italians may finally be tiring of the endless promises of change which result in nothing, or in the Italian way, everything changing so nothing really does.
The result of this approach to managing Italy is starkly clear as this graphic showing Italy's GDP from 1980 to 2014 illustrates:
Ostensibly, the same people who were not able to prevent and most probably contributed to Italy's economic decline are still in power today. This does not bode well, as at least some Italians are realizing.
Just how badly Italy is administered becomes even more evident when the nation's economy is compared to other G7 nations:
Renzi's Approach is Wrong
The regional election results also highlight that the approach of Premier Matteo Renzi to sorting out Italy's problems is not working. Moreover, he has not, as promised, scrapped the old political class, nor does he even seem to be attempting to do so. Mr Renzi's other reform proposals are lackluster and vague to say the least.
While Italy's Prime Minister is supposedly working to stamp out the Italian disease of corruption, it's very hard to understand whether anything concrete is being achieved.  Tales of the corrupt antics of Italy's politicians are still appearing virtually daily in Italy's press. Punishments for the corrupt are nothing short of derisory – the direct consequence of 'reform' Italian style.
That fewer and fewer Italians are finding Mr Renzi convincing is clear from the Emilia-Romagna result. What is also clear is that left-leaning Italian voters are not at all certain Italy's political left exists anymore. Who will Italy's left-leaning citizens vote for now? Who knows. There is no alternative at all. Zero
What Italy Needs
Italy needs a new political party or two – parties led by competent individuals of great integrity. There is, alas, no sign at all of any such individuals or parties emerging. While the 5 Star Movement showed some initial promise, the perception in Italy is that allowing the Movement to run Italy would create more problems than it would solve. As a result of this impression, it is unlikely that the 5 Star Movement will ever end up in power.
For now, this Italy watcher fears, Italy's decline is likely to continue.
Thanks to reader John Castle, I've come across this 2011 BBC Hard Talk interview with Italian radical party member Emma Bonino who admitted at that time that democracy was in trouble in Italy, indeed, Ms Bonino went as far as admitting that there's no democracy in Italy. If you can find a spare half an hour, the interview is worth watching:
[youtube width="580″ height="369″]http://www.youtube.com/watch?v=Ry3S5BunZfE[/youtube]
Now, how much is a plane ticket to the UK these days? Yes, it's that bad folks.