Stephen Lusher, the former Australian politician who contributes to Italy Chronicles, found the results of recent regional elections somewhat perplexing. He asked me for my opinion on the outcome, so here are my thoughts for Stephen and anyone else who is interested.
First of all, voter turnout. At around 50%, it was hardly spectacular but one must bear in mind that the regional elections were held in the midst of a holiday weekend. In fact, the elections were held on a Sunday with Tuesday being a national holiday and many Italians went away to sun themselves on Italy's beached. The choice of day for the elections could have been better and if they had taken place on a normal weekend, I suspect voter turnout would have been higher.
It has to be said that Italy's politicos do sometimes to pick odd days for elections. This may be deliberate. However, holding elections during a long weekend may have worked against Mr Renzi in that those who voted are likely to have been older, if not elderly, Italians; in other words, not younger Italians who wandered off to the beach or to see their mothers in the south of the nation but who may via their votes have shown some appreciation what Mr Renzi is trying to achieve for Italy.
On the other hand, many Italians may not have voted simply because they disagree with Mr Renzi's approach to reforming Italy. Both education and employment system reforms have sparked protests in Italy so not everyone is overly happy with what Mr Renzi is up to.
Despite the low voter turnout, Mr Renzi's party did manage to win 5 out of the 7 regions of Italy which went to the polls, even of the win in one of these regions – Campania – is far from certain.
Next, while optimism seems to be returning to Italy, the country's economy is still very much in the midst of what has effectively been a 20 year period of economic stagnation, or so the Governor of the Bank of Italy recently claimed.
Italy's "managers", the politicians, are largely to blame for Italy's uninspiring economic situation and not surprisingly levels of trust in Italy's corruption-riddled political classes are at a low point.
Current Prime Minister Matteo Renzi has been spouting an endless stream of fine words and, unlike another silver tongued Italian politico, Silvio Berlusconi, has even managed to pass a few reforms. The effects of these reforms, however, have yet to be really seen and, with one exception, won't really be felt by the women and men on Italy's streets.
That exception is the so-called Jobs Act employment law reform. In the eyes of Italians, perhaps somewhat mistakenly, this reform will not improve levels of job security even if it encourages businesses to employ workers permanently and not to resort to the repetitive poorly paid short term contracts of employment of the past. While permanent work contracts appeal on one hand, on the other hand, the relative ease with which employers will be able to sack employees worries others even if the number of business affected by this new reform is very small seeing as the vast majority of businesses in Italy are microscopic.
Misgivings over reforms that may be a traditional Italian case of everything changes so nothing does could be why some Italians no longer think voting is worth their while. The fact that Mr Renzi's party presented lacklustre candidates in Italy's Veneto, Liguria and mafia infested Campania regions may also have dissuaded some from casting votes.
In the Campania region, Mr Renzi's candidate was the decidedly dodgy Vincenzo de Luca. Not only has this gentlemen been convicted of abuse of office, albeit not definitively, in the event of election – which happened – he was forbidden from occupying the post of governor of Campania by a law designed to keep politicians of questionable character out of politics.
What possessed Mr Renzi to present such a candidate is unknown although an article in Italy's La Stampa newspaper claimed that Mr Renzi did not want Mr De Luca to stand for election even if, in the event, Mr Renzi's support for Mr De Luca was unquestionable.
Adding to the controversy surrounding Mr De Luca's candidacy was the last minute announcement by the head of Italy's anti mafia commission which implied, to all intents and purposes, that Mr De Luca has links to organized crime.
Rosy Bindi, a member of Mr Renzi's party and the head of Italy's anti mafia commission, has received an enormous amount of flack for including Mr De Luca in a list of candidates who should not have stood for election and Ms Bindi is likely to face libel lawsuits from both Mr De Luca and another candidate on the list of allegedly mafia linked candidates.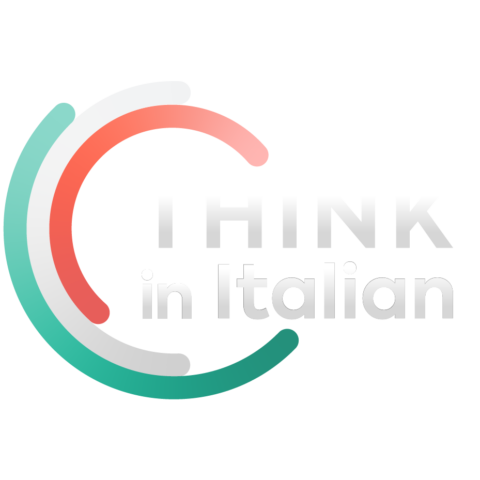 Stop reading, start speaking
Stop translating in your head and start speaking Italian for real with the only audio course that prompt you to speak.
As things stand now, Mr De Luca is the elected governor of Italy's Campania region but owing to Italy's law, he cannot actually become governor. Exactly how this situation is likely to be resolved is not yet known, though Mr Renzi might rush an amendment through Italy's parliament allowing Mr De Luca to be an exception to the rule.
If this happens, it will make a mockery of the law and may even set a precedent which means that other questionable characters will stand for election, end up being elected, and resort to Italy's courts to have their automatic disqualifications quashed. Should this happen, Mr Renzi's credibility will be damaged and he'll be accused of manipulating Italy's laws in the same way as a certain Silvio Berlusconi did.
Alternatively, new elections could be called in the Campania region and Mr Renzi's party could present a better quality candidate. Who knows what will happen, but media reports on the chaotic De Luca situation may also have deterred some Italians from voting even if enough certainly did as Mr De Luca earned enough votes to be elected.
Similarly, in Italy's Liguria region, Mr Renzi's party also presented a candidate of questionable character and, arguably, competence. The candidate, Raffaella Paita, is under investigation for the alleged managerial incompetence after serious flooding caused widespread damage to the city of Genoa for a second time.
Unsurprisingly, perhaps, Ms Paita lost and she lost to none other than Silvio Berlusconi's spokesman, Giovanni Toti. Mr Renzi was not overly happy to have lost to Mr Berlusconi's candidate but he only has himself to blame. If only he had insisted that his PD party presented a more palatable candidate. Who knows why he did not bother.
In addition to the Liguria loss and the victory which may not be in the Campania region, Mr Renzi's candidate in Northern League stronghold the Veneto region, lost to Northern League candidate, Luca Zaia who has been reelected to the post of governor, or as Italy likes to call its regional governors, president of the Veneto region.
Aside from Mr Renzi's not so sharp candidate choices, his party lost a couple of million votes. The Five Star Movement, which did not win any governorships, also lost votes but still earned itself enough to claim to be the second strongest political party in Italy.
The Northern League, or rather National League, did gain votes so the strategy of this party which leans at times towards the extreme right, seems to be working.
Once the party of Italy's disgruntled south hating north, the League is now a national party. So chuffed was he with his party's regional election success, that leader Matteo Salvini wanted to challenge Silvio Berlusconi for the leadership of Italy's right. Whether he will succeed in this particular aim is not yet clear and old Mr Berlusconi does seem to want hang on in there for as long as he can get away with it. Mr Berlusconi felt bolstered by his party's win in Liguria even if it did not do at all well in other areas of Italy.
Overall, this Italy watcher would say that Italy's regional elections reflected the mood of uncertainly which exists in Italy. Yes, optimism is returning but it's not coming in a massive rush; in dribs and drabs, more like. The elections results indicate apathy, or else, a wait and see approach.
Nobody knows quite what the future will hold and Italy is still a long way from economic recovery.
Italians do not seem to be sure of the direction Prime Minister Renzi is leading Italy in and after some of his questionable choices candidate wise –  coupled with his claims that he wanted to oust the bad and present the new – they may be even more uncertain.
Italy's 'common' men and women have yet to feel the effects of reforms and probably will not until 2019, as I have already claimed.
Reforms to Italy's complex, inefficient, and, at times, unjust tax system may win over more Italians to the Renzi way. So far, though, nothing about fiscal reforms is known. Perhaps Mr Renzi should start making a few noises in this direction? Maybe he will and the regional election results may encourage him to do so.
Now if only Italy can work out how the heck it can manage to keep its generous pensions system afloat without the need for taxing younger Italians to death.