Here's part two of Bodach's 'There's Something About Italy' story, in which you'll discover the answer to the 'Which Italy?' question he posed at the end of part one of this tale of how two people from Ireland fell under Italy's spell.
In case you missed part one, it's a good idea to read it before tucking in to the second episode of Bodach's tale, in which case please click on this link: There's Something About Italy – Part One – The Spell is Cast – link opens in a new window, so you can come back here.
OK, Bodach, your turn.  Answer the question 'Which Italy?' for us:
We're Going Where?
Paula did the research.
The internet is your friend.
The conclusion was obvious.
We're going to Abruzzo.
Where?!
Although we weren't ready to pack up and leave Ireland, we were ready to find a place in Italy to call our very own. After much research we noted the areas we couldn't possibly afford, we identified the regions we thought wouldn't work for us and we concluded that the ideal match for us was the Italian region of Abruzzo.
We had a brief dalliance with the idea of a property with olive trees, fruit trees and a place where I could grow tomatoes – just what Abruzzo needed, somebody else growing tomatoes!
After the romantic interlude, reality set in as we realised that we wanted the chance to be part of a community, a chance to speak Italian every day and we really hoped that we would get to know and be known by our neighbours to such an extent that we missed them and they missed us when we were not in Abruzzo.
We had a phrase P coined to keep us focused on our goal – Do you want to see the picture or be part of the picture?
As Luck Would Have It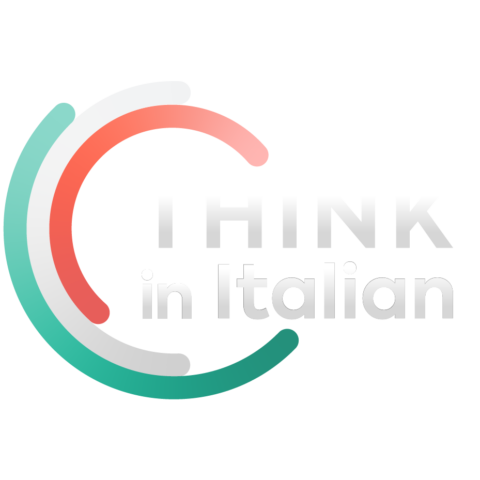 Stop reading, start speaking
Stop translating in your head and start speaking Italian for real with the only audio course that prompt you to speak.
This is when the horror stories should have started. This is when I write about the shady characters who wanted to sell us the most run down pieces of properties for ridiculously inflated prices.
Well I'm going to disappoint you. Apart from initially setting our heart on a newly built property and being asked to be part of an under-declaration scheme, everything went as smoothly as it possibly could go. We walked away from the under-declared property, and found a little old house right smack in the centro storico (the centre of a town – see the note below) that needed work, but put ticks in all our boxes.
Our place in Abruzzo has enough space inside; think two bedroom apartment size – not so big that it's a pain to clean, and not so small that you can't find space to yourself when necessary. Add to that a view, a balcony and a small terrace and it is absolutely perfect for us. Most importantly we have some great neighbours who ensure that the short trip to the piazza takes ten times longer than it should – a great way to practise speaking Italian.
So I guess we were lucky to walk away from the modern property and plump for the one that needed doing up.
Vacuum Cleaner Salvation
Well in truth we were doubly lucky and the reason for our second piece of good fortune was a vacuum cleaner. We both took leave from work intending to spend three months in Abruzzo and find the right person to help us coordinate the work on our house. It proved harder than we thought as for nearly every prospective co-ordinator/builder we met somebody told us not to work with them. It may be we talked to the wrong people or we met friends of friends who were in some way badly treated by these experts, either way, we were finding it difficult to find somebody we had confidence in before the work started. Not a good position to be in considering confidence can often erode pretty quickly after a restoration project starts.
But then, walking down a small alley, Paula, my wife, and I spotted an older but energetic lady struggling with large box in an open doorway. P suggested I help and as I struggled to say "can I help you?" in Italian. I ended up saying "can you help me?" but the lady, who was (and still is) from Switzerland understood my attempt and said she was fine in English. She was returning a vacuum cleaner after borrowing it from a house close to where we were based.
After getting over a United Nations moment we got talking and talking and talking some more. She introduced us to an Abruzzese who organised work for her and we found our saviour.  And we became great friends too.
I'm not going to describe the house or the renovations; that would be boring. I'll just say that although the work is "finished", it will in reality never be completely finished. It's an old house in an old part of an old town – there's always something to do. But we love it, even though the experience has left me with a split personality, as you'll discover in part three of this Irish Italian tale, when I'll also reveal my real name.
……………………………….
Learn how Italy has 'split Bodach's personality' in Part three of his story, which will appear on Thursday 11th November.
Part three, the final instalment is here:
There's Something About Italy – Part Three – Abruzzo Split My Personality
Note – 'centro storico' is Italian. Literally translated it is 'historic centre', this means the central area of village, town or city which has remained largely unchanged for 100 or more years.  Italy has many, many 'historic centre'.  Development tends to take place around the outskirts of the centre of Italy's urban areas.
Photo credit: All photographs by Bodach.