As I scribble down this brief entry it's snowing all over Milan. There is already enough of the wonderful white stuff for that delicious silence that only snow can produce to descend upon the city this evening. Wonderful! I love snow, it adds an extra dimension to everything. All that perfect whiteness drifting down and enveloping all the buildings and streets. Everything looks so clean and fresh. Stunning! There is nothing quite like it in my book. Makes me feel new and young and lots of other good things. It's the first real snow the little one has ever seen and to mark the occasion I brought him a snowball from outside to see and touch. He even uttered the word 'snow' to, just to make everything seem really magical.
The funny thing is this is only about the third time in around ten years that I've seen snow here in Milan. It routinely blankets all the mountains, which seem to almost surround the city when viewed from the top of the Duomo, which is Milan's enormous and highly ornate cathedral. The effect is really unusual, for me, for being English I'm used to seeing either everything covered in the stuff or no snow covering anywhere. There aren't many mountains in the UK, so seeing snow capped peaks is something of a rarity, unless you happen to live up in Scotland where there are some almost-mountains.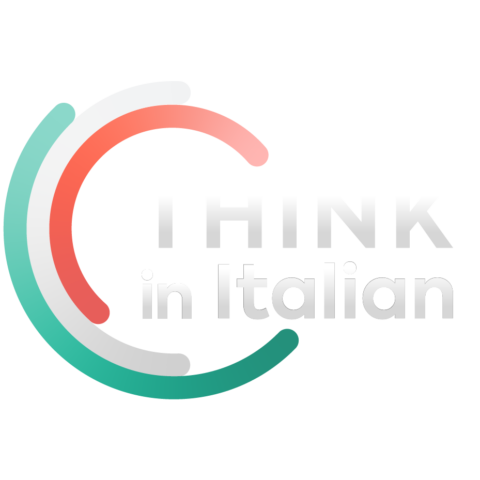 Stop reading, start speaking
Stop translating in your head and start speaking Italian for real with the only audio course that prompt you to speak.
The snowflakes bring to mind the journey into work I used to make on the metro, the Milan underground, from which I could see all the snow capped mountains on a clear day. OK, I know I said the metro is an underground railway, but this underground becomes an overground on one of its lines, the green one, so you can see everything around. The view was (and still is) great and really perked me up while I was struggling with the waking up process, which has always been something which has happened to me slowly. Even those infamous Monday mornings took on a new and almost tolerable light in view of the views of the distant Alps.
I shall whip out later and take a few photos and maybe even post one or two here, if they come out well that is. When I arrived at work, I was greeted by a bunch of my students, one of whom was having a bit of a hard time getting used to the cold. Maybe she has an excuse seeing as she comes from Sicily, where in August in is not unknown for the temperature to hit 45° to 47°C. Boy, that is hot. It 'only' reaches around 35° to 38° here in Milan in high summer.
I'm off to dig out, finally, my scarf and to resurrect my trusty gloves. Might unearth my hiking boots, too.