Last weekend I escaped to the mountains to stay with a couple of friends in a dinky little apartment they have rented in a tiny little village called Lillaz in the Valle d'Aosta area of Italy.
Lillaz, which sits at around 5000 feet above sea level, is just down the road from another somewhat larger mountain village known as Cogne, to which I'd been about four years before.
Cogne is a charming place, even if when I was first there what most struck me the most was the extreme cold which descended on the place after the sun hid itself behind the surrounding mountains.  My 'reward' for having underestimated the cold on that occasion was a two day stay in bed with something resembling bronchitis.
This time though, the cold was nowhere near as intense, and I was better prepared.  Winter in this area is now starting, albeit a little reluctantly, to give way to spring.  Not that you would think so initially, for the area is still covered by five feet of snow.
We spent our time drinking wine and a few other mountain brews, sampling the local cuisine, and going for a snow shoe equipped stroll in the mountains.  I took my camera, and came back with more than a few shots, some of which you will see if you read on.
Snow Shoe Stroll
I'd never used snow shoes before this trip into the mountains, and was expecting the things to be cumbersome and to be more of a hindrance than a help.  I could not have been more wrong.  Snow shoes are the only way to wander mountain paths covered in a few feet of snow.  And they make the going remarkably easy too.  You seem to float over the snow.  Well worth the 5 Euros daily rent we paid for the things.
Yours truly found the going a wee bit on the tough side, but then I had not been for a decent walk for a good few years.  I'm darned glad I did though.  Here is but one of the many breathtaking views which will greet you if you head up into the mountains in winter in this area.  Do not forget that camera!
You get to meet some interesting mountain, er, people in these parts.  For example, the chap on the right was distributing water to weary trekkers, like me.  The water was just what you would have expected from a mountain spring, cool, and clear.  Even with all the snow on the ground, the sun certainly managed to heat things up, and walking uphill, even with the magical snow shoes, was arduous, so a drink was most welcome.  Thank you Mr Wooden Man!
Around halfway towards our destination we stopped for lunch, opened a bottle of red wine, as is done in these parts, and tucked into some real door-step Fontina cheese and ham sandwiches.  The sustenance was more than welcome, I can tell you!
Our little break finished we set off for our destination.  Well, we could have gone further, but for someone being far too out of condition, whistles he nonchalantly…
Tiring though it was for one of us, more whistling, the little mountain valley we ended up in was charming.  There does not appear to be any road there (it could be under lots of snow!), but despite this, there was a cluster of Alpine houses and even a tiny little chapel.  Apparently during the summer months the farmer down in Lillaz grazes his cattle here, and makes lots of lovely cheese, including my favourite Fontina.  It really must be idyllic in the warm weather, and one of our party was even contemplating coming up here to work as a cattle herder/ cheese maker this summer.  Whether he will or not, is another question entirely, as this chap is contemplating lots of different things after having slaved away over the years to build up his own business.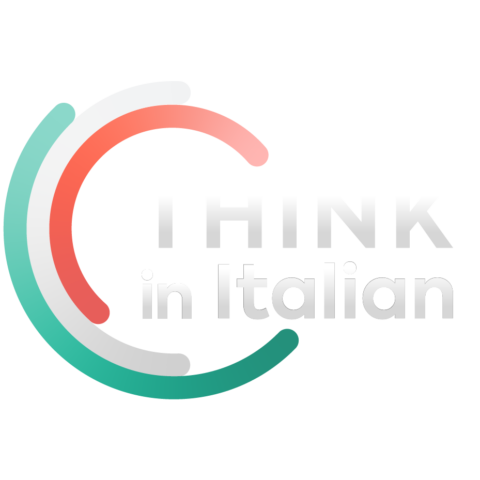 Stop reading, start speaking
Stop translating in your head and start speaking Italian for real with the only audio course that prompt you to speak.
Still, with views like this, only without the snow, a spell in the mountains cheese making might not be such a bad idea!
We stopped in this delightful spot for a while just to lap up the views and the atmosphere.  Actually, we were not alone, for another couple had beaten us to this point.  This couple, also equipped with the essential snow shoes, were not that young either.  I would have put them at around fifty or so.  This dispels the idea that tramping up into the mountains is solely the domain of the young, although you do need to be reasonably fit to tackle the paths which wend their, at this time of year, snowy ways into the depths of the mountains.
A dash of prudence, mixed in with hint of local knowledge is useful too.  We were told by the locals that our preferred route was off limits for the moment owing to the threat of avalanches.  Prior to heading off on one of these treks, it is always a good idea to have a chat with someone about where you intend to go, and if things do go wrong, they will know where to start looking for you.  The mountains, whilst being temptingly beautiful at all times of the year, can be hazardous too.  It helps if you know a little of the local language as well.  Beware the sun too.
The intense mountain sun managed to burn my forearms, and gave my face a mild tan!  Not bad for mid-March, but high protection sun cream is a must.
Apres Stroll
When you do know the lingo, and head down hill after that tramp in the snow, you can ask to try one of the local brews, such as Genepì or Genepy.  This green coloured liqueur is made with the foliage of the Genepì plant which thrives at above 1,900 metres (over 6,000 feet).  It has a herbal flavour, and is quite sweet.  Not my favourite mountain beverage, but not at all bad, I have to say.  Worth trying all the same.  It's not fire-water, but don't let that lull you into a false sense of security, it's a pretty strong tipple, as one of our party knows only too well!
After our little hike, instead of the Genepì I decided to go for the Irish Coffee pictured at the start of this post, but only after having downed a considerable quantity of another local grog, called mistakenly 'grolla'.  This strange brew, more correctly known as Caffè alla Valdostana appeared to be around 90% alcohol with a dash of coffee.  It was very good, but strong!  Watch out if you are driving.
Feeling suitably sozzled, we stumbled back to the little apartment for a bite to eat, and a few glasses of wine.
Later on, someone, not I, decided that another glass of Genepi was in order, so it was back to the friendly Hotel Ondezana run by Marcel and Guiliana for a late evening tipple, and then we hit the sack.
All in all, it was a lovely, if somewhat alcohol laced, day!
Snow Shoes Equal No Knee Problems
Snow shoes are great!  Not even my knees protested, as they usually do after all the exertion.  Uphill is fine for my knees, but coming back down can closely resemble torture, but not this time, I am pleased, and surprised, to report!
Now, all I need is a pair of cramp-ons for the ice!
More words and photos on Lillaz and, popular with Russians, Cogne to come.
Visualizzazione ingrandita della mappa
All photos by Alex Roe – stealing is permitted, as long as credit is given!