This week during the political chat show called Ballarò, Italy's flamboyant prime minister rang to call a La Repubblica journalist who claimed Berlusconi has encouraged tax evasi0n in Italy, a liar.  That was not all, Berlusconi also questioned the results of a poll which indicated that support for his government has fallen.
After having made his point, Berlusconi abruptly hung up, without giving the journalist any opportunity to respond.  Nor was Nando Pagnoncelli, head of the independent polling company, IPSOS, allowed to reply.  Just Berlusconi's intervention, Pagnoncelli did defend himself rather well, stating that IPSOS is quoted on the Paris stock exchange, and mentioned that if IPSOS stockholders believed the company had been fiddling its poll figures, he would be kicked out.
In the Ballarò television studio at the time was Berlusconi's finance minister, Giulio Tremonti, who kept silent, but looked to be squirming.  La Repubblica has published a video of Silvio Berlusconi calling for all to see.
Storm clouds, predictably, have gathered.
A Video of Berlusconi Calling
Sorry, but this is for Italian speakers only:
Pesky Ballarò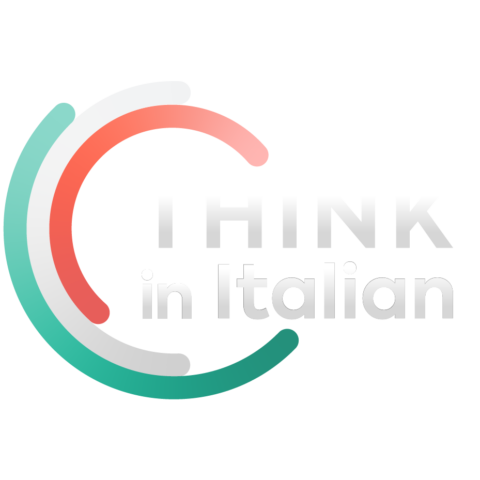 Stop reading, start speaking
Stop translating in your head and start speaking Italian for real with the only audio course that prompt you to speak.
Ballarò, is incidentally, one of several programmes on Italian television which Berlusconi would like to see the back of.  Italy's prime minister Berlusconi would also be happier if his old enemy the Italian newspaper La Repubblica would devote less column space to criticism of his actions, perhaps writing more regularly about the mating habits of Emperor penguins in the Antarctic, or something like that.
Berlusconi Left Himself Wide Open
Rising to the challenge, and one has to admit that Berlusconi does leave himself wide open to attack at times, La Repubblica published today a long article listing the five occasions when Berlusconi has allegedly incited Italy's citizens to evade taxes. La Repubblica has reported the words Berlusconi used, such as during his 2004 comment to a journalist, (paraphrased) "Le tasse sono giuste se arrivano al 33%, se vanno oltre il 50 allora è morale evaderle", which translated is: "Taxes are just if they amount to 33%, if they go over 50%, well, it's morally correct to evade them.".
Being charitable, what Berlusconi was implying was that tax levels in Italy are too high.  On the other hand, being less charitable, what Berlusconi said, could be seen to encourage anyone who thinks tax levels in Italy are too high, to do their level best to reduce the amount they pay in taxes.  A bit of a slap in the face to those who file honest tax declarations, and an observation which might have convinced a few people to keep their tax declarations to a minimum, read: evade tax.  Amongst other things, low tax revenue may be why schools in Italy have to ask parents to buy such basics as toilet rolls and paint, as I mentioned in November 2009.
Aside from, allegedly, encouraging people to evade tax, true to the spirit of his own words, Berlusconi's companies have been accused of, er, massaging their tax returns, as well as bribing members of Italy's Guardia di Finanza tax police to turn a blind eye.  Of these cases, there are five, most have been brought to an end by Italy's time barring provisions.  A case which is still in progress, involving fraudulent declarations with regard to the Berlusconi family's Mediaset television business, has been placed on hold as a result of a law which allows Italy's prime minister leave of absence from courtroom proceedings on the grounds that his ministerial activities constitute a 'legitimate impediment'.
Setting an Example
You would expect someone in Berlusconi's position to set a better example, and it it not surprising at all that Berlusconi's words have been regurgitated just after his government has announced a big crack-down on tax evasion in Italy.  Surely Berlusconi's media team must have expected rye comments from La Repubblica et al.  All La Repubblica has done is to have reported the inconsistencies between what Berlusconi says, what he does.  That is what newspapers do, and one has to admit, Berlusconi related events do make excellent paper-selling material.
Will the heavens open with Berlusconi raining down a case on La Repubblica for libel?  Possibly.  Will he win?  Unlikely.
Further reading for those who read Italian, or who can use Google Translate:
La Repubblica – 3 June, 2010 – Evasione, processi e condonila "favola" fiscale del premier – in Italian – "Evasion, trials and the "fairytale" of the premier's condoning fiscal policy."