Today my son becomes two. We had a little celebration for him yesterday with a cake and all that, but he is still unaware of exactly what a birthday is; he is only two after all. We got him a play set, as they are called, and this is in the form of a tree house and came with a jeep and African wild animals – which he already, partially in English and partially in Italian – knows the names of. You can ask him to get you a particular animal and he will select the right one. The tree-house has, alas, been christened 'garage' after one of his favourite toys and the animals are often mixing it with a number of little cars.
At the moment, the little one is at the day nursery with all his little friends and is most probably having a great time. He usually does and when he arrives in the morning he literally abandons us for all the fun and games that go on. Despite being only two he is remarkably independent and sometimes this urge to go off and do his own thing can be a bit of a worry. He is prone to deciding that he does not want to be where he is and thus to wander off to inspect pastures new – without his parents. Anyone know of a satellite tracking system for errant toddlers? We could do with one!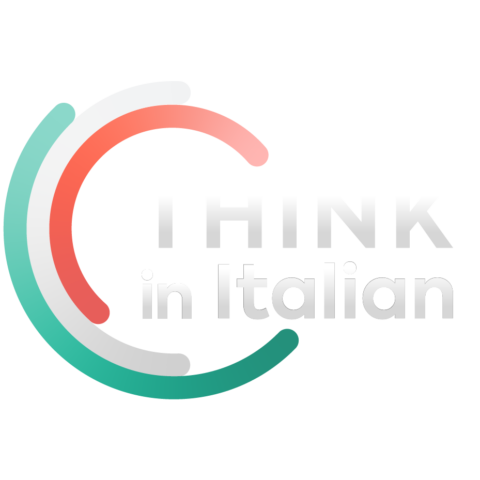 Stop reading, start speaking
Stop translating in your head and start speaking Italian for real with the only audio course that prompt you to speak.
The 'chicken fight' was not physical but verbal. As you may know, my other half is Italian and I am English, so we are trying to bring up little Martin to be bilingual. This is not as easy as it may seem and at times the little one becomes a wee bit annoyed that everything has two names. An example. The other day he was eating chicken and started to repeat the word 'pollo' – the Italian for chicken – over and over again, as is his wont. So, I mention that 'pollo' is also 'chicken'. Baby follows my 'chicken' with the word 'pollo', so I repeat the word chicken once more and yet again the reply is 'pollo'. The, er, conversation carries on a little like this:
Marty: 'pollo'
Me: 'chicken'
Marty: 'pollo'
Me: 'chicken', 'chicken'
Marty: 'pollo' , 'pollo' etc, etc.
These little arguments occur quite often now that baby is starting to talk more and more. Some English words seems to be preferred to their Italian equivalents. 'Mummy' is much more common than 'mamma', although I am 'pa' and not always 'daddy', for some inexplicable reason. 'Apple' is a popular word, as is 'bee'. Other popular utterances concern words which are very similar in Italian and English, such as 'garage', 'toon' for cartoon and 'Jeep' – which has become the universal term for any vaguely 'off-road' looking vehicle which is spotted. Similarly, 'Mini' is used to identify smaller cars, although, it must be said that he is highly adept at spotting real Minis and will often have you looking up and down the road for the aforementioned automobile. Generally, there is a Mini parked somewhere, a Mini passing or there is a huge advert for a Mini. It would be true to say that his eyesight is acute and he is also very obviously aware of his surroundings.
Other words used by Marty are modified from the originals, such as 'pente' for surpente (snake) and 'brum brum' for cars in general; except Minis and Jeeps; and 'tootoo' for train or the engine part of a train. Sentences are starting to minifest themselves, particularly with regard to possession of objects. Beware those who, like me, attempt to remove something from his little grasp. You will be regaled with 'E di Martin!' – It's Martin's, although this is not a sentence in the true sense, instead it is a phrase which has been interpreted as being one single word. A sort of soundbite or one of those meaningless, but oft repeated phrases such as 'Have a nice day'. Remember that we only add spaces when we write to make it easier to differentiate between one word and another, thus making it a little easier to read things, too. When we speak, of course, the spaces do not exist. This means that short 'set phrases' are often learnt as if they were one single word. Language learners do this, but not as often as they could perhaps, but small children do it automatically and give the impression that they are creating 'real' sentences, even if this is not yet the case.
It is fascinating observing just how a small child develops (double) language skills. Even more so for myself, seeing as I spend large chunks of time both teaching and trying to come up with ways in which to help people to learn a language as effectively and as quickly as possible.