Alarm bells started sounding over Italy's national debt situation after it was revealed that the GDP growth forecasts of Italy's government were inaccurate. Instead of growth, Italy had, for the third time, slipped back into recession, or rather, its economy's twenty-year decline had not bottomed out.
Standing at 135% of Gross Domestic Product, and continuing to grow, premier Renzi's hopes to fund economic recovery measures for Italy from predicted GDP growth which is highly unlikely to occur were effectively dashed by the report that instead of growing, Italy's economy is still shrinking. Indeed, Italy's economy minister Pier Carlo Padoan admitted in an interview with BBC Radio 4 yesterday that Italy will have to re-think its budget. The problem of the nation's enormous debt won't make revisions easy.
Padoan also stated that the reforms being drawn up now would need around 18 months to 2 years to have an effect on Italy's economy. The trouble is, Italy may not have two years.
In an article on Italy's debt situation written in May 2014, economist Edward Hugh, with whom I've been conversing on Twitter, noted that if Italy's national debt hits 140% of GDP, then debt restructuring would become a virtual necessity in the very near future.
Mr Hugh told me via Twitter, and later wrote, that at its current rate of growth Italy's level of national debt would probably hit the 140% threshold either late in 2014 or in the first quarter of 2015 – that's much less than two years away. He also pointed out that predicting just when the 140% debt to GDP level would be breached is not easy to do. Well, it sounds as if others have been doing a little forecasting themselves.
The head of the European National Bank, Mario Draghi may have been one person who ran some calculations which showed how dangerous for Italy its national debt situation is. While it is not known, it is possible that Draghi showed his figures to Italy's Prime Minister Matteo Renzi at a recent, though highly secretive, meeting, the full details of which have yet to emerge, if indeed, they ever will. Draghi is known to be unhappy that Renzi's government has yet to introduce structural reforms.
Soon after his meeting with the ECB head, Renzi went to see Italy's President. Something is obviously up even if Renzi himself has not yet admitted it and may not do so.
What Will Happen Now?
Rumour's are flying around right left and centre. One such rumour is that the EU may be brought in to pilot reforms in return for Italy being allowed to push its already perilously high level of national debt even higher with measures designed to promote growth.
Another rumour floating around today is that debt restructuring is likely to occur though exactly when and how is remains unknown. Attempts may be made to carry out a partial restructuring of Italy's debt, though it is not known whether this will be enough.
Former ECB man Lorenzo Bini Smaghi stated that miraculous solutions to massive debt problems simply do not exist.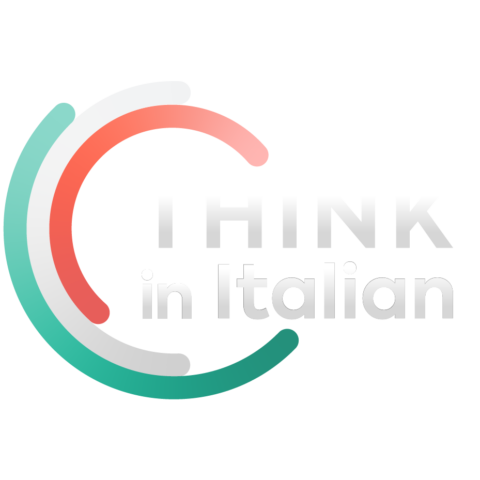 Stop reading, start speaking
Stop translating in your head and start speaking Italian for real with the only audio course that prompt you to speak.
Yet another plan to solve Italy's troubles may involve selling off the nation's assets. Some degree of privatisation was supposed to have taken place but hasn't.
Italy may have been secretly negotiating its situation with EU mandarins in Brussels, although though this particular rumour was nipped in the bud after an official denial by Italy's premier Matteo Renzi.
An Italian economist stated that Italy would have to cut wages and taxes to point the nation in a more positive direction. Wages are already low in Italy so cutting them would depress consumer spending even further. And cutting taxes would leave Italy's government with even less cash to fund the nation's huge debt.
In short, Italy is stuck between a rock and hard place and is knocking its head against both.
Nothing Will Be Done
Despite all the alternatives, just what will happen is a unknown. Economist Edward Hugh in an August 17th article entitled The Italian Runaway Train suspects that nothing will be done. The consequences of zero action will simply push Italy even closer to the abyss. When it is teetering on the brink – which it is already – radical measures will be needed to pick Italy up.
Treating Italy's 2.17 trillion Euro headache may induce more pain for Italy's economy than premier Renzi would like. It may also damage his chances of ever becoming the elected head of a government in Italy. In the meantime, one suspects he will continue to spin, delay, and pray in the vague hope that something miraculous will occur or that Economy minister Padaon's claim that in two years time Italy's economy will be much more sound than it is today turn out to be true.
What will Renzi do when Italy's government reconvenes after its summer recess in October? Who knows. He may insists on pushing forward with unwise institutional reforms or he may change tack and finally get round to focusing on structural reforms. Even if he does, they may not arrest Italy's decline soon enough to prevent Italy's massive national debt level causing disaster.
Maybe the time has come for Italy to ask for outside assistance, though this probably will not happen seeing as Prime Minister Renzi is determined to go it alone.
Italy's homemade painkillers are still in the process of being concocted. Will they manage to lessen the nation's national debt headache? What little has been done so far has had no discernible effect.
Perhaps someone should order Italy to seek a second opinion from others beyond the Boot's boundaries. Will this happen? Only if Renzi thinks he can turn such a request to his political advantage.
Renzi's multi-trillion Euro national debt headache looks destined to become worse, alas. Italy's future is not looking rosy.