Labelled as Il Rottamatore – the "scrapper" – Mayor of Florence Matteo Renzi has been doing his level best to wrest control of Italy's centre-left PD party away from its old guard. Yesterday, he got a much closer to achieving this objective by becoming the secretary of the PD party after leadership primaries.
As PD party secretary, Matteo Renzi, 38, has become the leader of the party and will most likely stand for election as Italy's next prime minister. To become leader, he beat two other candidates, one of whom, Giovanni Cuperlo, was regarded as being the old-guard's challenger to the position of party leader. Cuperlo, who was virtually unknown in Italy until a few months ago, was soundly beaten by Renzi who was the choice of 68% of those who voted in the PD leadership primaries. Cuperlo has stated that he will now work with Renzi, though whether Renzi will accept Cuperlo's offer of assistance remains to be seen.
All eyes are now on Renzi to see just what he will do. Renzi has been hailed as Italy's Obama, and compared to Britain's Tony Blair.
Today, some newspapers in Italy are carrying headlines stating that Renzi's victory signals the end of the PD old guard, and other papers are saying Renzi's people are lining up to take over key positions from their older colleagues. That Renzi will act like a new broom is widely expected. And then?
The new Renzi broom has already swept aside the old guard PD party management committee. The new faces, 7 women and 5 men have an average age of 35 which is exceedingly young in the geriatric world of Italian politics.
Update, 17:10, 9th December, 2013 – Here's Renzi's PD management team:
Luca Lotti and Stefano Bonaccini will be responsible for local government,
Filippo Taddei will be in charge of economic issues,
Davide Faraone will deal with education and welfare,
Francesco Nicodemo is to be head of communications,
Marianna Madia – employment,

Federica Mogherini – European and international affairs,
Alessia Morani – justice,
Chiara Braga – environment,

Pina Picierno – legality and anti-mafia struggle,

Matteo Renzi will be responsible for culture – he wants to keep this for himself as a sign of how important he regards the issue of culture for Italy.
Sweeping Towards Elections?
What will happen after Renzi has imposed his will on the PD is not yet clear. What might happen is that he will order his people to drop support for the Letta government in order to spark elections, though this probably will not and cannot happen until the problem of Italy's partly invalid electoral laws has been resolved. Drawing up new electoral laws will not be at all easy. It is probable that Renzi will maintain PD support for the Letta government until a new electoral law has been hammered out. Renzi, though, knows Italy is in a huge mess and he wants to get cracking with real reforms – whether this is possible in view of the messy state of Italy's parliament, remains unclear.
Italians Not Too Sure What to Make of Renzi
Some Italians think he's a new Berlusconi who will make endless promises but end up doing very little for Italy aside from feathering his own nest. But Renzi, unlike Berlusconi, does not have an ailing media business to save, and nor does he have the legal problems of Berlusconi, even if he has been convicted, along with twenty others in a court of first instance, over irregularities concerning the employment of province of Florence workers. Renzi is appealing this conviction.
Compared to Berlusconi's legal woes, Renzi's scrape with Italian law is minor. Despite this, Renzi's detractors have been attempting to draw attention to the conviction and to Renzi's alleged links with the darker sides of Italy's political past.
Others, though, are content that Renzi is now well on his way to doing what he says he wants to do which is to overhaul Italy's discredited, decrepit left which is also suspected of being in league with Italy's equally discredited, decrepit right. Should Renzi succeed in rebuilding the PD, he will place it in a strong position when elections do eventually happen in Italy. He also possesses the charisma to appeal to voters.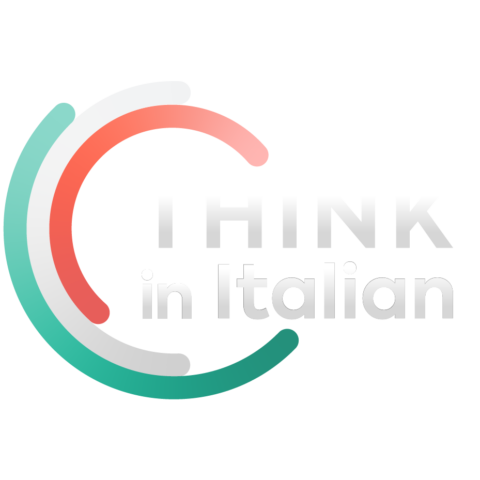 Stop reading, start speaking
Stop translating in your head and start speaking Italian for real with the only audio course that prompt you to speak.
To reconstruct the PD in order to render the party much more palatable to voters, Renzi is promising change from the ground up – from local to national level. In part, Renzi wants to do what Beppe Grillo and his Five Star Movement are attempting: to transform Italian politics from being a form of self-serving pig trough into something which is at the service of Italy's citizens.
Transparency is one of Renzi's watchwords, and he's hoping to win back those voters who opted for Grillo's movement during elections in early 2013. Renzi also wants to re-inspire the growing number of Italians who no longer believe any political party is worth voting for.
Here are a few items from what appears to be Renzi's manifesto for Italy (in Italian)
Universal Appeal
As well as aiming for transparency, Renzi's vision for the PD party includes widening its appeal to a much broader section of Italian society.
At present, the PD is regarded as championing the interests of the public sector, education and the right to a pension. In future, Renzi wants his party to appeal to workers and their employers, as well as to Italy's professional classes. Being all things to all men is not always easy, if possible, so just whether he will succeed only time will tell. However, encouraging everyone to work together for a common good would be good for Italy potentially – it is this which has helped keep Germany's head afloat through the midst of the crisis. Italy's disunity is part of the reason why the nation has been battered very hard by the economic crisis.
If Renzi achieves what he says he wants to do, and if is not too late to stand Italy back up on its feet, his strategy may help Italy's economy survive future crises in the same way as Germany has.
Renzi's desire to increase the appeal of the PD to employers worries traditional left-leaning Italians who see business owners as enemies and not allies.
Jobs
As well as attempting to unite Italy under the PD flag, Renzi wants to create more jobs and he thinks the web can help Italy do this. With the right approach, he's probably right. Italy's population which tends to be tied to its origins would like nothing more than to be able to work where they grew up and the web could allow them to do this.
Simplicity
Another of Renzi's aims is to simplify Italy. As he notes, Italy's tax system is so complex not even those who work in the taxation sector really understand how it functions. But Renzi not only wants a simpler tax system, he wants everything to be simpler – maybe he's heard the saying "simple is efficient"? Well, there's plenty of scope for Italy to reduce the reams of red tape it loves to tie everyone in.
Nothing New
Italians have heard these promises before, so Renzi won't even begin to start convincing them until the pretty promises are transformed into reality. Can he do this? That remains to be seen.
For now, Italy does have a fresh new face near the top of its old and unstable political pyramid. This, in itself, is no bad thing. Maybe young Renzi will manage to revolutionize doddering old Italy.