Well, I'm back here in Milan after my short and not particularly holiday like trip down to Genova. Anyway, I'll resist boring you with the details and recount some much more interesting items which have been mentioned in the Italian news.
Soldiers on the Streets
Despite the fact that Italy, with the exception of a few 'hotspots', has a crime rate which is pretty low, Italy's political masters decided that it would be something of a wheeze to whack machine gun toting troops in full battle dress onto Italy's streets to maintain law and order.
This move, which has been much hyped by the TV media here, has not proved popular with one and all. Indeed, La Famiglia Cristiana – The Cristian Family – a magazine run by a Roman Catholic publishing group – likened the presence of the military on the streets of Italy as being akin to something you would expect in Angola, not Italy.
That such a criticism should have come from this particular source came as something of a surprise to my Italian other half and and Italian friend of hers too. The reason for their surprise is that La Famiglia Cristiana is more often than not a staunch supporter of Italy's right-wing leaning governments. This widely respected publication even questioned whether the presence of troops on the streets hailed a return to fascism.
This reaction and comment has caused a little embarrassment for the Berlusconi government, who have hotly denied any connection between soldiers and the return of one of Italy's darkest eras. The Vatican has distanced itself from La Famiglia Cristiana's assertions, by the way.
Funnily enough, I have only seen soldiers at Milan's central railway station, and they were neither machine gun toting nor in full battle dress. Down in Genova I did not even see one single soldier, machine gun toting or otherwise.
Media hype, methinks. Still, the reaction of La Famiglia Cristiana was curious.
More Italians are working not Shirking
Talking of the army, another of Belusconi's chaps has been waging a form of war against what are known as 'fannulloni' here. The term 'fannulloni' is given to those Italians who go to work, but don't, or sometimes do, and fiddle, so to speak. Read on if you find the definition of 'fannulloni' confusing.
Minister Renato Brunetta has been running a crusade against Italy's legions of 'fannulloni', many of whom work, or rather don't, in the country's overweight public sector. Brunetta's battle plans seem to be having some effect, and threats to sack those caught not working have been frightening many back to work. Absentee rates in the public sector have been reported as being down by around 37%.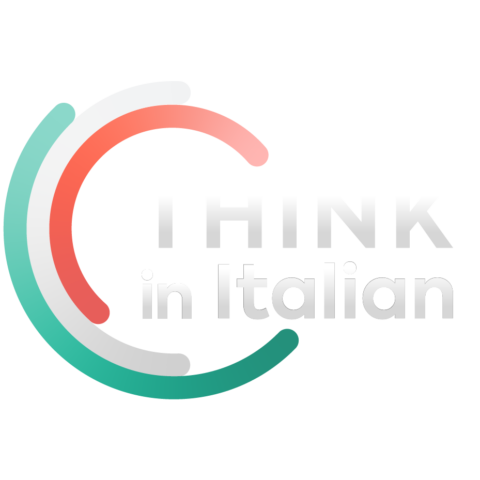 Stop reading, start speaking
Stop translating in your head and start speaking Italian for real with the only audio course that prompt you to speak.
Good stuff Mr Brunetta! As one Italian newspaper has suggested, maybe he should be awarded the Nobel Prize, but not for economics, for medicine! Certainly, Doctor Brunetta has managed to 'cure' quite a number of regularly ill people.
Actually, some of Italy's fannulloni do work when they are not working, if you follow me. Take, for example, the traffic warden who was given the boot after he was found to be running two sewer cleaning companies whilst off sick. This furbo fannulloni, it turned out, had a bank account so full that he could have used all the money to block the very sewers he was cleaning (which would have given his companies more work…).
Then there was the doctor who worked for Italy's national health contributions organisation – INPS, who carried out home visits, and wrote particularly poetic references for women who offered to go a round with him in the sack.
Or how about some of Italy's railway employees who went on individual 'strikes'? Very furbo, and these clever chaps managed to avoid unemployment when the railway company was forced to re-employ them and pay compensation.
Some 300 odd naughty Neapolitan council employees were sacked are for having inflated their pay packets after having certified that they were responsible for maintaining enormous numbers of uncles, aunts, grandads, grandmums, cousins, and in-laws. Neapolitans do have something of a reputation for being even more furbo than your average Italian, it has to be said. They seem more than capable of living up to that reputation, or so it would seem.
For those interested, there are more stories of furbo Italian fannulloni working the system in a glorious, eye opening and jaw dropping article from one of La Corriere Della Sera's January 2007 editions in an article entitled – Impunità di Stato, l'hit parade dei fannulloni. Yes, the stories of Italians working their appallingly complex system are not new.
Not So Green
And finally, to round off an eventful summer, there is the story of the head of Italy's environmentally friendly green party – Verdi, Alfonso Pecoraro Scanio, who has recently been accused of corruption and criminal conspiracy. He apparently accepted holidays in some of Italy's least environmentally friendly 5 star plus hotels.
Green Alfonso Pecoraro Scanio may have been, but he certainly was not green.
————————————–
Who knows what the remainder of August holds, let alone the rest of 2008…