Bodach of About Abruzzo would like to tell you something about an English artist resident in Italy.  Over to you Bodach.
I'll understand completely if your immediate reaction is something like: Who is Paul Critchley and why is he going to Milan?, plus, maybe, "Why should I care?".
So let me help you a little and, perhaps, give you an excuse to come to Milan at the same time.
Paul Critchley is an English artist who lives in Farindola, Abruzzo.  And he is going to Milan to exhibit his stunning work.
He isn't going alone.  Along with Paul, Michael Downs and Sasja Hagens, two of his colleagues from the anOTHER art gallery, will show their creations at the Affordable Art Fair in Milan from the 2nd until the 5th February 2012.
According to Paul the theme of the Another Art Gallery is works which do not conform to the traditional flat square or rectangular canvas formats.
That doesn't surprise me as when I and a group of friends first met Paul in May 2010 and he kindly invited us to view his collection I was first surprised and then visually stunned by what he had created and continues to create.
If you visit the Affordable Art Fair in Milan, you will come across examples of Critchley's work which look like this: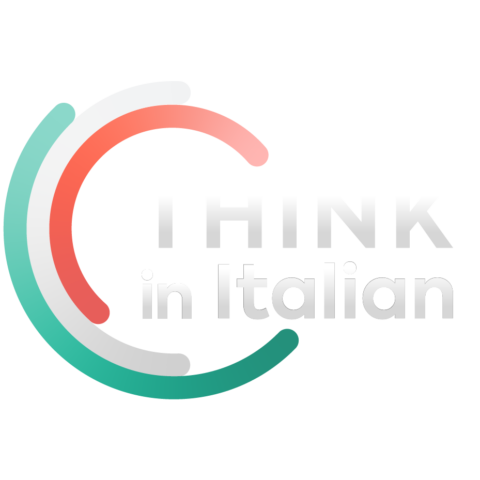 Stop reading, start speaking
Stop translating in your head and start speaking Italian for real with the only audio course that prompt you to speak.
Not all of Paul's work has an Italian theme, by any means.  Paul covers a variety of themes and subjects – all of which are likely catch your eye and may even tempt you into opening your wallet.
I wrote about how I met up with Paul in A Chance Meeting with the Artist Paul Critchley in Farindola and at the time I commented:
I walked around from room to room looking at Paul's creations and as I did so my smile got bigger and bigger.  As I was enjoying the experience I could hear my friends from other rooms exclaiming "look at the…", "did you see the…" and "when you close it…". Every one of us saw something exciting and were thrilled to be given this impromptu private viewing.
Looking at Paul's page on anOTHER art gallery I can see some of these works again and once a more I'm smiling.
Now if seeing Paul's work wasn't reason enough to go to Milan's Affordable Art Fair then just take a look at what Michael Downs and Sasja Hagens have created. (Just follow the links on their names.)
If you're in Milan between 2nd and 5th February, head along to stand J 0 (that's a zero) where you're very likely to find Paul, Michael and/or Sasja.
You can find the gallery by following these directions and as you can see from this list there is plenty to see while you are there.
————
By Bodach of About Abruzzo.  Many thanks to Bodach for writing this – Alex Roe (PS Critchley's art is certainly eye catching!  For what it is worth, I like it. The window in the picture above both draws and holds my attention – very powerful.)