We headed off for Genova at the weekend and we had quite an interesting train journey. Sitting opposite, as remarked upon by my three year old, were no less than three English speakers. I sat quietly and listened in on their conversation. It turned out that the three people were a couple of Californians now residing in Tuscany and a South African setting off back to Durban by cruise ship from La Spezia. The Americans were an interesting couple. He was a retired TV script writer who had worked on the US versions of English TV comedies including Step Toe and son, if you remember that one. (Even I only just remember it) His wife was an ex (I think) sculptor and had inspired the creation of a book called 'The Reluctant Tuscan', which was about the guy's, Phil Doran, attempts to get to grips with life here in sunny Italy. He did not speak much Italian, but was trying to learn the lingo and his wife Nancy, had already got quite a good handle on Italian, despite not being as young as she once was. Oh, and the writer, who has already sold a few books, by the way, said that a certain Mr and Mrs Travolta (Yes, those Travolta's – no Saturday night fever please) had taken out an option on Phil's book. The other guy, the South African, chatted about Black Americans and the problems in South Africa, but did not seem to dislike Black people too much, just to go against the stereotype and even brought up the subject of Indians in the US, or Native Americans, as they now seem to be called. Fair enough, they are.
I chipped in once I heard them commenting on the greyness of the weather in the UK and how several Englishmen and women had come to Italy to escape from the overcast English climate. 'I'm one of those English people who has escaped from the climate' I mentioned, smiling and then we all got chatting about this and that. It was good to hear from other people both living here and on holiday and I enjoyed speaking English too. I don't often get the opportunity to chat away in English, although last week I was rather spoilt. Indeed, on Thursday evening I was invited to have dinner with the senior management team of a well known marketing company, for whom my brother happens to work.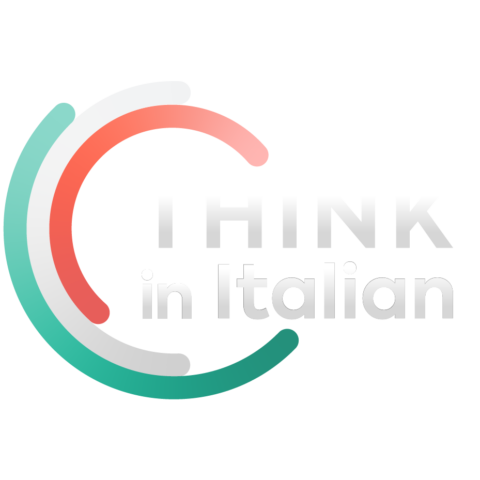 Stop reading, start speaking
Stop translating in your head and start speaking Italian for real with the only audio course that prompt you to speak.
We ate well and I had a good old chinwag with the English, French, Italian, German, American and Belgian (I think) members of the team. Nice bunch of people, I have to say. I even did the old tourist guide thing and took most of them up Via Torino to the Duomo and the Galleria and on towards La Scala. This was appreciated and we rounded off the evening with a quick pint in the Victoria Bar which I used to hang out in on Friday evenings after work, before becoming a dad.
I'm on my own this evening seeing as my other half and child are still down in Genova and have yet to decide what I'm going to do with myself. I could go and rent a video or go to a book launch which I've been invited to. I'll probably go for the video in view of the fact that I'm a bit full of cold and I don't want the cold becoming flu. Yes, I know I'm wimping out a bit, but I'm not as young as I used to be, say 'e reaching for his zimmer stick. Then again, maybe I will head off for the book launch, which sounds quite interesting. All in the name of networking, you see.
Oh the life of a high powered English teacher. Not sure 'high powered' and 'English teacher' sit too well together, bit of a contradiction in terms, possibly……