After my little trip round the Paolo Sarpi food fair in Milan last weekend, I came back home with a couple of bags of goodies, including the chocolates you can see in the picture to the left of this sentence.
Looks though can be, and often are, deceptive, for the chocolates you see in the photo are no ordinary chocolates, as they contain a rather unusual filling.
You see these chocolates were prepared by the La Via Lattea company. La Via lattea is a company I have already written about, for they produce the tastiest Gorgonzola cheese I have ever tried.  Well, as a result of my post on said Gorgonzola which was modestly entitled 'The Gorgonzola of the Gods', I was invited by the joint owner of La Via Lattea, Valentina Canò to meet up with them at this years Paolo Sarpi street fair.
Seeing as I wanted to treat myself to another slice of La Via Lattea delightful Gorgonzola, I trotted along to their stand willingly.  There, I met Roberto Facchetti, Valentina's husband who had been warned that an Englishman may turn up, which, of course, I did.
We had a good chat about cheese, of which I shall write more another time, and he thanked me for writing the post about his company's fabulous Gorgonzola.  Actually, he would not let me pay for the slice of Gorgonzola I asked for, and he added another slab of cheese, and these chocolates:
Now just what do you think a company specialising in Gorgonzola and other Italian cheese wonders is doing selling chocolates?  Well, as I've already hinted, they were not your usual chocolates, oh no.  These were chocolates with a goats milk based Gorgonzola filling.
Of course, I had to try one, or two, and I can confirm that they have quite a distinctive flavour, and that the 'sweet and sour' flavours go together very well.
If you found the chocolates above intriguing then take a look at their close relatives: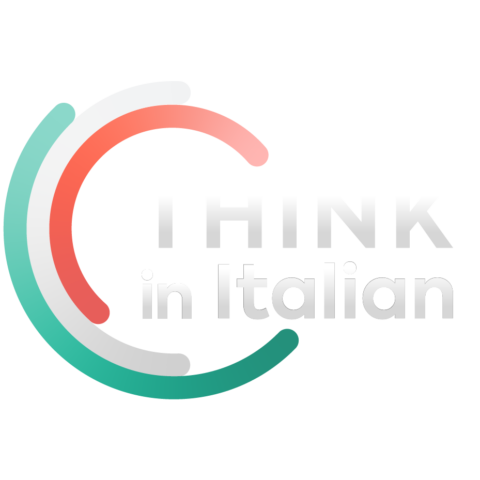 Stop reading, start speaking
Stop translating in your head and start speaking Italian for real with the only audio course that prompt you to speak.
Same Gorgonzola filling, but, as you can see, they are made with white chocolate and decorated with the woodland fruits granules that adorn La Via Lattea's special Gorgonzola.  Very interesting.  I have to say that I prefer these to the more normal looking brown chocolates.  The are quite something and look very good too.
From my chat with Roberto Facchetti, I learnt that it is possible that well know London department store Selfridges will start stocking La Via Lattea's marvellous cheeses, and I do hope that these fascinating chocs will also be available.  Then you will be able to try them for yourself.
Shortly I'll call Valentina Canò and ask her when La Via Lattea's products will go live, so to speak, at Selfridges in London.  Then I thoroughly recommend you toddle on down there, if you live in London that is, and grab some of the great Gorgonzola and, while you are there, pick up a few of these chocolates, perhaps to serve to your dinner guests.
I would probably serve them up during the cheese course.  It should be fun to see your guests' reactions!
Over at my favourite wine site, Snooth, this Italian red wine, which has been tagged 'Gorgonzola', a 2004 vintage Castello Banfi Col Di Sasso sounds as though it would be worth trying with your La Via Lattea cheesy chocolates.
A real example of Italian food at it's original and intriguing best, if ever there was one.  Certainly these are no ordinary chocolates, but they are well worth trying.
Many thanks to La Via Lattea for all the cheesy goodies!  Ah, the perks of being a blogger!
Oh, and be kind, these are my first real attempts at food photography.
All photos by Alex Roe