This episode of Food and Wine Friday feature is dedicated to the mountain of food we consumed during our New Year's Eve bash.
There were six adults and three children partaking of the festivities and most of the time, with the exception of a few boxing matches on our new Wii, was dedicated to eating, drinking, and then eating and drinking some more.  There was so much that I'll probably miss something.
So, what did we kick off with?
Let the Feast Commence
Aside from the crispy nibbles there were salmon pastries which had been proffered by one of our guests, a few prawn vol au vents, paté, and a selection of cold ham including the usually delicious speck, lovely prosciutto crudo, scrummy culatello and some slices of salami.  Culatello, in case you have not heard of it, is one of the highest quality Italian hams originating in the Parma area of Italy.  This ham is made from the meat of rear haunches of a pig and is considered to be something of a delicacy in Italy.  Culatello also comes at a price befitting of a delicacy too and is not cheap, which is why it is only consumed by many families during special celebrations, such as the New Year's Eve feast.
As if all of the above was not enough, there were also a few slices of smoked salmon which is also very popular in Italy at this time of year, at least it is in the north of Italy where I reside.
Much of the above was washed down with lashings of red wine, although I forgot to make a note of just which red was consumed (It was Nero d'Avola – Cristina has advised me!).  One bottle of red Pinot Nero from Trentino managed to avoid our attentions, so I can assume that at least some of the red downed was Pinot Nero.  Yes, I know we should have been drinking white, but most those who came prefer red, like moi.
First Course?
After the starters, more red wine helped the Lobster and 'Capesante' down.  Capesante, baked scallops, are a relation of the oyster and these where covered breadcrumbs which had been laced with a potent dose of garlic.  At the same time as the seafood, we munched on tartine, which are gelatine covered little pieces of bread upon which prawns and salmon sit.
I should point out that all this goodness was consumed rather slowly.  Our festivities began at around 5:30 in the evening, a little soon, I know.  However, longish digestion assisting breaks were taken between courses.  This was just as well as without such breaks I believe most of us would have ended up going off with a bang as big as the noisy fireworks we let off later in the evening.
Another Course
I cannot remember when exactly, but at some point a plate of cheeses appeared, most of which were smelly, stinky, but very tasty and runny goats milk based cheese.  These cheeses consumed with a Swiss branded bitter orange marmalade which goes by the name of
Fruitissimo and is made by Hero, and a blueberry jam.  The combination of sweet and savoury is a little unusual but goes down pretty well when served on toasted 'pan carre' which are thin slices of a rather dry bread often used to make the widely available 'toast' (pronounced 'tost'), which are more often than not ham and cheese toasted sandwiches.
Cheese and Jam Time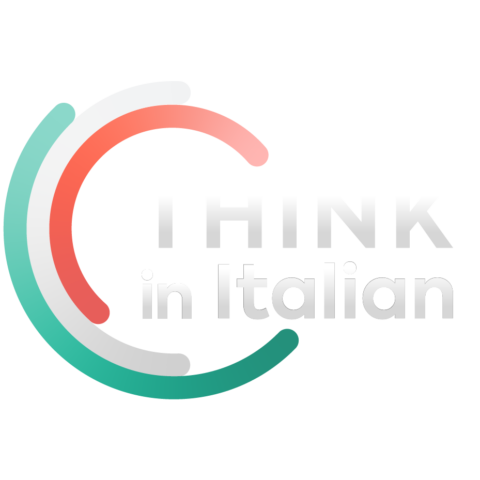 Stop reading, start speaking
Stop translating in your head and start speaking Italian for real with the only audio course that prompt you to speak.
After or before the cheeses with marmalade and blueberry jam a plate of ricotta filled cannelloni appeared and I served up my contribution to the New Year's Eve feast which was that English delicacy (!) shepherds' or cottage pie.  I can never remember which is which.  Anyway this went down quite well with our Italian and Egyptian guests who had never tasted it before.  I was quite pleased with the result and will make it again seeing as I finally managed to track down an, expensive (€17.50), English style potato mashing kitchen implement.  I located said masher in a well stocked, if a little pricey, kitchenware shop situated not too far from the St Ambrogio green metro line stop here in Milan.
A Wii Break and Dessert
After a pause for boxing on the Wii, which proved to be great fun, the clock was moving towards midnight and out came the desserts which had been brought by our Egyptian friend.  There were two, one was a meringue and cream based frozen dessert topped with marron glace glazed sweet chestnuts and the other was a strawberry topped cream sponge.  Both were delicious, but then Italian speciality desserts which are to be found in Italy's many 'pasticceria' shops are generally very good even if they often do not come too cheap.
We once paid around €95 for a glorious chocolate cake for our son's birthday.  It was very good, but as the old saying goes, 'good things don't come cheap'!
Champers and Lentils
Back to the festivities.  Just before midnight we cracked open a bottle of Mumm champagne, warmed up the lentils, which had been brought by Claudio, another of our guests and scared our poor little dog half to death with our celebratory shouts at the stroke of midnight.
Aside from the wine and the champagne; we did not get to the other bottles of spumante – which I prefer to champagne incidentally; we drank a little coffee, which kept us going and the odd dram or three of some Candolini grappa.  I did try to proffer some of the other tipples which lurk in my drinks cabinet, but to no avail.  Still, I was not too worried about this – all the more for another occasion, not to mention the odd sip or too of which I partake every so often in the evenings.
Fun, Fun, Fun!
All in all, our little party was a gastronomic and social success and good fun to boot.  I think it would be safe to say that a good time was had by one and all, and although I felt a little the worse for wear the next day, I can't wait for my next Italian New Year celebration.
———————————————–
All photos by me – Alex Roe