My new Dell 6400 pc turned up today.  It's one of those wide-screen things, it has a hottish CPU – a 2ghz core duo 2, 1 gig of ram and a 7200rpm 100Gb hard disk.  It does seem much faster than my 3 year old Sony, thankfully.  However, unlike my three year old Sony I have already had to call Dell's support hot-line.  Not a wonderful start, calling on the first day of ownership.  I got a nice blue screen and a pleasant little message telling me that I had a memory parity error and that I should call Dell asap.  This I did and the nice man told me to undo a couple of screws and re-seat the memory.  I did this and the new pc came back to life.  I'll let this little problem pass, just as long as it does not happen again.
Overall though I'm quite impressed.  The build quality seems fine and if anything a little more solid than my old Sony – which was not a top of the range model, but then neither is this.  As many have commented, Dell's pc's tend to come with lots of pre-installed rubbish, so you tend to spend a good few minutes removing all the stuff you do not want.  I then installed good old OpenOffice and was amazed at just how fast it installed and flabbergasted by just how fast Writer now jumps into life.  Impressive, but then these dual core things effectively have two processors, not to mention nice fast ram – 1 giga and a more up to date ATI x1400 graphics card.  The screen is fine and now that I have the clear-type function off, everything is nice and clear, oddly.  I don't know what it is about clear-type, but for me it just makes every written word look blurry. 
Hooking up to my wi-fi Internet connection was easy, once I had dug up the correct WEP key and not having a pc card sticking out of the side is neater too. 
I did look at more businessy laptops incidentally, but they do not generally come with large screens and good graphics cards, unless you are prepared to spend a small fortune.  I want and need multimedia capabilities, which the Dell has. 
Three things have miffed me a little: 
One: I thought it had Bluetooth functionality, but it does not.  I not too bothered about this, but it would have been nice. 
Two: The pc has no little feet which can be used to tilt it slightly – this is not so much for the keyboard, but for the cooling.  It may just be me, but having a little space for air to circulate underneath seems like a good idea. 
Three:  There are only two partitions on the hard disk.  The C partition is huge, whereas the D partition, on which backup stuff has been placed, only has 20 gigs of free space.  If I can, I'll try to split the C drive into two partitions; one for Windows and the other for all my Documents.  However, I'm a little bit worried about the mysterious D partition.  We'll see.
The keyboard is good and the trackpad thingy seems to work fine, although I've already hooked up my beloved Trackman trackball to it.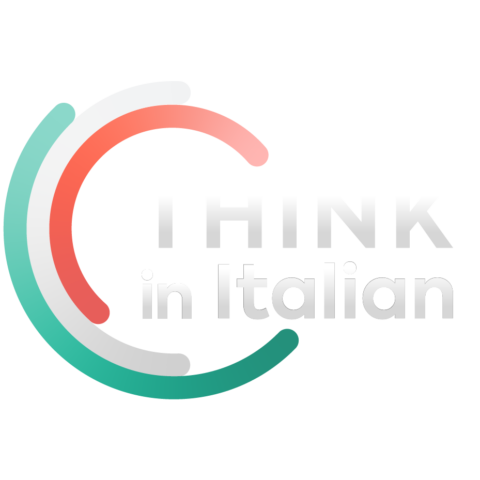 Stop reading, start speaking
Stop translating in your head and start speaking Italian for real with the only audio course that prompt you to speak.
Another thing which has impressed me is the silence of the thing.  The hard disk cannot really be heard and even the fan, when it kicks in, is very quiet.
I had read quite a few reviews of this model of pc before I got my credit card out and most seemed very positive, so I'm hoping that it will prove to be as good as people have been saying.  I'm a heavy pc user and spend a lot of time using the things, so I hope this one is up to the job.  Only time will tell.
One thing which did surprise me was the weight, or rather lack of it, of the package which the UPS man delivered into my hot little hands.  For a moment I expected to find nothing in the Dell box.  Luckily I was wrong and it does seem that this laptop is rather more portable than I was expecting.
This evening I'll be burning a DVD with all the stuff I want to transfer over to this PC from my old one, then after a short time to ensure this is reliable, I'll be selling my old Sony – once I have used the system disks to put everything back in its off-the-shelf condition.  I'll also be spending some time installing all my favourite applications and making sure all is OK before finally handing my Sony to a new owner.
My old Sony was a reliable old work horse, which only suffered from getting a bit hot under the collar during the hot summers here and I hope this Dell will prove to be a little more heat resistant.
Why Dell?  Well, I have a Dell pocket pc which I'm very pleased with and Dell was the only manufacturer that seemed to be able to give me the ability to choose pretty much the specification of pc that I wanted at a reasonable price.  The upgrades I got were the CPU, screen, the hard disk, the battery and the RAM – which is slightly faster than the basic spec.  I also got the slightly better graphics card too. To an extent you get a custom built pc.  Dell's support, once I had waded through the menu system and waited for 15 minutes to speak to a human, was very good.  It not a great surprise that the company is very successful.
If the thing is still working well after 6 months of use, then I'll be more than happy to recommend Dell's pocket pcs and its laptops.  Wait and see time.