We have a slight problem where we live in Milan. There is a sort of disco which backs onto our apartment block and the volume of the music, and in particular the bass, can get rather disturbing at times. Five times a week, on average.
Still, you can probably thank the disco music for its contribution to this blog, for without it I probably would not stay up so late writing posts and generally tinkering with this site. You could say it is disco music driven, as opposed to database driven, I suppose.
Anyway, back to the fray. After having made numerous calls to the local police, written to the local council etc about the noise, something has started to move, albeit rather slowly. Lately we've been kept up by various engineers who have been monitoring the noise levels, although this monitoring is something of a farce in that the owner of the boogie bar knows when the sound monitoring is taking place. Surprise, surprise, the volume of the live groups and djs is rather lower than its generally wall vibrating levels.
I have to admit that I've been half participating in the battle, sort of in the hope that it may pressure other half to move to somewhere quieter. Well, as I've mentioned recently, hope propels me, but, often, not all that far.
However, the funny thing is, this is not your average disco. The average age of its patrons appears to be around 70, and, no, I'm not kidding. These no longer spring chickens seem to have a lot of spring in their steps, and will bop the night away until 2 in the morning. Five times a week on average. I suppose this could explain why the oldies trundle around so slowly during the day – they are dog tired after having fevered Tuesday, Wednesday, Thursday, Friday, and Saturday night away. Crafty this pensioners. I reckon they just pretend to be old during the day, and then, when the lights go down, they go for it. Ever see the movie Cocoon?
Alas, the antics of these golden oldies generally mean that sleep during the summer months, when the windows are open, it not much of an option. I think I know why the music is so damn loud. You see, although these disco granddads and grannies can boogie like John Travolta could back in the old days, all this frequenting of discos post-retirement, has done away with their hearing.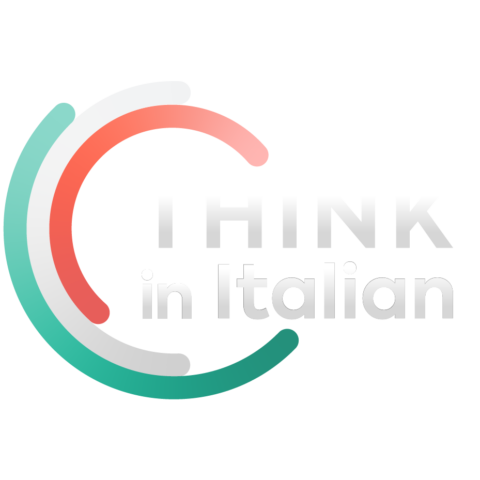 Stop reading, start speaking
Stop translating in your head and start speaking Italian for real with the only audio course that prompt you to speak.
I wish I could turn off my ears, I might manage to get some sleep.
But what really bugs me is that the apartment's previous owners, in answer to questions as to how quiet the place was, told us that their dear departed dad slept like a stone in this apartment. Indeed, on one occasion the fire brigade was actually called because nobody could raise the chap from his slumbers.
Now, there are a three possible explanations for this in my not too humble opinion. Firstly, the old chap's hearing aid batteries where totally flat. Or, secondly, guess where he spent his evenings? Yes, tiring himself out on the dance floor at the very same disco that is now keeping us from our slumbers. That would explain why he managed to sleep as soundly as a block of concrete, now wouldn't it?
The third, and more probable explanation, is that the former proprietors were simply telling porkie pies ( that's Cockney rhyming slang for 'lies', in case you were wondering).
The honest truth is that this here abode is about as quiet as a town hosting nightly concerts by Bob Marley and the Wailers. For the moment this little battle will rumble on, at least until we end up having to call the lawyers in. Then I guess that we'll only have to wait another 10 to 20 years before the case is resolved, by which time, of course, we too may well end up frequenting the most fun place for the over 70s in Milan.
Well, as the old saying goes 'If you can beat 'em, boogie with them', or something like that.  Sorry, what was that comment?  I can't hear you too well.  Not sure why.