Italy is as much in love with music as it is with art. Music is everywhere. In fact, Italy has more than enough jazz festivals to keep even the most ardent jazz lover content the whole summer long, as you will see from this list of Jazz Festivals in Italy.
While musical events such as the Armonie d'Arte Festival in Calabria can compliment Italy's many, many stunning locations, at other times, the music is plain intrusive.
I spent a couple of days on Lake Maggiore recently and I came across examples of intrusive music and of music which is more likely to compliment and even enhance a location.
Upon arriving at the charming little lakeside town of Laveno-Mombello, I came ear to ear with music of the intrusive variety. The glorious silence of this tranquil spot was soon shattered by the loudspeakers situated in a gazebo on the lake front. The, very, loud speakers, blasted out a selection of both international and Italian dance music.
Why exactly Laveno-Mombello decided to destroy passing eardrums with pop music pumped up to maximum volume, I have no idea. The tourists I came across where not 15-25 somethings, so the appeal of the music was probably lost on them.
Perhaps the sages who run Laveno Mombello thought the volume of the music will attract some of the younger people who I noticed were in Stresa on the opposite side of the lake. Well, the musical infestation could probably be heard from Stresa – yes, it was that loud.
I escaped the music in a cable car to a view point which also has a restaurant and a small hotel sitting some 950 meters above Laveno-Mombello.
Up in a Bucket
After travelling up the mountain in what was a large open metal bucket, I booked myself into the hill-top hotel and went to the restaurant for a beer.
Once again I was assailed with music. Luckily, it was not too loud, but it was unnecessary in what was an otherwise splendid location. I just wanted to soak up the silence and feast upon the magnificent views over Lake Maggiore. While I did feast upon the panorama, the music did not help me relax that much.
Later on, I had a tasty meal of to all intents and purposes was trout and chips on the terrace of the same restaurant – dinner was accompanied by more music, I was a little perturbed to note. Had the music been something like Vivaldi, played at low volumes, then it may have enhanced the hilltop dining experience. Seeing as it was some cheesy Italian pop muzak, it did not.
A lady, who I assume was the owner, told me the restaurant is popular, and this I can believe. Getting to the top of the hill is an experience, possibly not for the faint of heart, owing to the bucket ride. For those with bookings in the restaurant, the 10 Euro return trip is included in the price of the meal. The added musak is free!
Don't expect bargain basement prices in this restaurant which is likely to cost around €30 a head, if not more. The food, while good, was not really exceptional although the pasta dishes others ordered did look very good. Living in Italy, I tend to suffer from pasta overload so I often avoid pasta when eating out.
The day after my stay in the high altitude hotel, I headed across Lake Maggiore on a ferry to Intra-Verbania. Another pretty place, and more cheesy music, this time from the bar which is part of the ferry station. Oh dear, I thought.
Music Free Eats!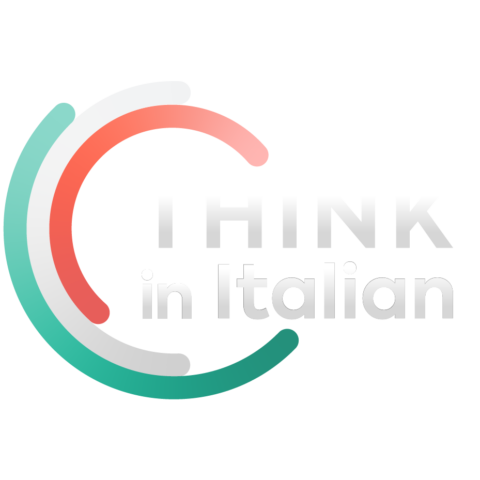 Stop reading, start speaking
Stop translating in your head and start speaking Italian for real with the only audio course that prompt you to speak.
After a brief wonder around Intra, I came across Osteria del Castello in a quiet piazza. This restaurant, the outdoor dining area of which was covered in green creepers, and looked very inviting indeed. I fell for the invitation and had an extremely pleasant, if not exactly cheap, lunch and there was no music! Others had fallen for the inviting air of l'Osteria del Castello and it was packed with a mix of Italians and foreigners. I'm sure this eatery does very well. The service was as good as the food. Wine buffs would probably find the selection of wines on offer as inviting as the appearance of the restaurant. I shall be back! And it was music-free. If only the Osteria del Castello website were: Osteria del Castello – site in Italian.
That after noon, I spent a few hours enjoying and photographing the glorious gardens of the curiously named Villa Taranto, where, I am pleased to report, there was no music!
The next stop was Stresa on the other side of the lake. Stresa, which was teeming with tourists, and justifiably so, it is beautiful, is also into music, though not cheesy pop, but more cultured classical music which some jazz for good measure. Indeed, during the summer months in Stresa, there's an appealing a varied selection of music – the event program is here: Stresa Festival 2013 and it's not over yet.
I did not catch one of the Stresa concerts, alas, but would have liked to have done so. I did stop for a pizza and a beer in a piazza in Stresa and the open air dining area of the restaurant was, thankfully, free of musak.
I love music – all genres, from classical to rock. I also like my music to be played good and loud – but when the time and the place are right. Stresa is the right place, with the right kind of music for the kinds of tourists who are, or who should be, touring Lake Maggiore which is basically a mid-to high end luxury destination.
From the Sublime…
Here's one of the Stresa Festival concerts from 2012:
The Barber of Seville Overture
[youtube]http://www.youtube.com/watch?v=8cKJ5J3vvjg[/youtube]
Just imagine hearing that in the magical setting of one of the beautiful Borromeo islands.
 …To the Ridiculous
Laveno-Mombello, on the other hand, got the music wrong. It ended up being an infernal infestation. The musical situation would be easy to remedy – all that needs to be done is to install a floating platform on the lake from which all manner of music could be played. Laveno-Mombello could run Stresa Festival fringe events.
One suspects though, that jazz and classical, plus some international music would appeal to the ears of tourists in the area. I was surprised at how few tourists where in Laveno-Mombello. Maybe they were put off by the music and, possibly, by the evening fun fair which also blasted out cheesy music?
When Italy gets its musical leanings right, it does a very good job, but when the music direction is questionable, the result can be totally out of tune with everyone, or almost.
If cheesy music and clubbing are your thing, then Rimini and Gallipoli are the places to be, as is Laveno-Mombello on Lake Maggiore. For music which will compliment otherwise enchanting surroundings, Stresa on Lake Maggiore is a good place to be, as is Calabria's Armonie d'Arte Festival in Calabria.
The choice is, almost, yours.