My friends Anna Rita Diegoli and Ray Lamothe of Italian villa rental firm Tuscan Enterprises told me they are on the look out for more villas to add to their catalogue. They are particularly interested in villas and residential complexes in the Piedmont and Le Marche regions of Italy, but not only.
Anna Rita and Ray have been in the villa rentals business in Italy for nearly 30 years, so they know the villa rental business in Italy very well, and I can vouch for their reliability, and good character too.  Both speak English, with Ray being a bi-lingual Italian/English speaker, and both are looking too add to their selection of luxury villas to rent in Italy.
Maybe you own a gorgeous hilltop Piedmont farmhouse with a swimming pool, or have a lovely stone-built villa situated in a tranquil corner of  the Le Marche, Tuscany, or Umbria regions of Italy.  And maybe you don't have the time to use this house as often as you might like.  Perhaps you are a globe-trotting executive, who has trotted off to China or Japan for a few years, and will be unable to make it back to your corner of paradise in Italy for a few years or so.
If this is the case, and you'd like to keep your house in Italy alive and in good condition, then you should seriously consider contacting Ray to discuss placing your villa on his books, which will mean your villa will appear in his very well presented glossy annual brochure, as well as on the Tuscan Enterprises web site.  Maybe you are interested in renting your property to holidaying guests for during the spring, summer, Autumn, or even Winter?
Why choose Ray and Anna Rita of Tuscan Enterprises to handle renting out your villa or villas in Italy?
Pricing Villa Rentals
First of all, Ray knows how to set the right rental level for villas.
Owners would do well to pay heed to Ray's recommendations on rental levels (they often do not, and learn the hard way after their villa has stood empty throughout the summer), and assessing the rent of a villa is something Ray does not take at all lightly.  Seeing as Ray receives a fee for renting and managing the villas in his charge, he is as keen to see the villas rented out as their as owners are.  As Ray puts it 'It's better to lower the price a little and have the house rented for a few months, than for the rent to be set far too high, and never rent out the villa at all'.  You can't argue with that logic.
Deciding the right rental price is not that easy, and there are many factors which need to be taken into account.  Ray and Anna Rita already have around 130 villas in Tuscany and other regions of Italy on their books, and after 30 years in the business in Italy, they know what works and what does not, and how to establish an appealing rental level.
Ray and Anna Rita are based in Italy in Tuscany, and I have met them both, and can confirm they are both well aware of Italy's ins and outs.  Placing the management of your villa in their reliable and capable hands would be a wise decision.  And do remember to listen to their advice on the rent you should ask.
Of course, you could rent out your villa yourself…
Renting Out Your Villa Yourself
While this is an option, and it may, on the face of it, save you money, renting out your own villa or complex can be very time consuming.  This is fine if you have the time, but if you do not, placing the management of your villa in the hands of others, like Ray of Tuscan Enterprises, can save both time, peace of mind, and, potentially, quite a bit of money too.  That's not to mention the exposure your villa in Italy will receive via Ray's marketing efforts, which includes social media, such as Facebook, Twitter, all of which is backed up by an attractive and easy to use website. Ray also runs an interesting blog and uses other systems to help raise the visibility of the villas on his books.
Renting out a villa through Ray offers owners a whole host of benefits which most time strapped individuals would find difficult to match.  Note, too, that Ray and Anna Rita are licensed tour operators and travel agents in Italy.
What is Ray Looking For?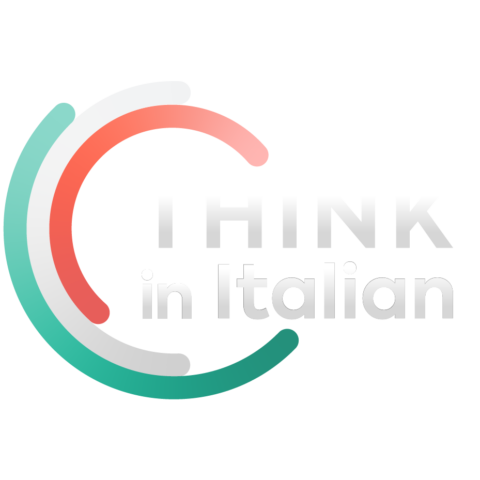 Stop reading, start speaking
Stop translating in your head and start speaking Italian for real with the only audio course that prompt you to speak.
Houses, generally.  Larger villas with a swimming pool, a lovely panorama, and a certain degree of privacy for guests. Sometimes people are looking for plenty of rooms to house wedding guests, in which case, the larger the villa is, the better.
The villas Tuscan Enterprises rent out fall into the luxury sector, which means they need to be well furnished and in excellent condition too.  If villas are situated close to popular tourist destinations in Italy, all the better.  Various aspects can help make your villa more attractive to guests, which means it will be easier to market and to rent.
Tell Ray About the Add-ons
If you use catering services or have a favourite personal chef who cooks for you when you are in your Piedmont or Tuscan farmhouse, Umbrian retreat or Le Marche mansion, then tell Ray about this too – if he does not ask, that is.  Such add-on features are likely to add to the appeal of your villa.
If you have a villa in Italy, and you would like to rent it out, perhaps to cover running costs, or to receive some return on your investment, Ray Lamothe really should be on your short list.
Get in Touch with Ray or Anna Rita
Give Ray or Anna Rita a call on:
Tel. 0039 0577 740623 – Tuscan Enterprises offices in Castellina in Chianti
Tel. 0039 0577 740380 – Casamonti, Ray and Anna Rita's base
Or send an email to:
And you can visit Tuscan Enterprises Web Site:
My vested interest?  Well, I stayed with Ray and Anna Rita and one of ItalyChronicles.com's aims is to tell the world about worthwhile Italian business and get people to come to Italy!
PS If you are looking to rent a villa in Italy, then go take a look at what is on offer on the Tuscan Enterprises site.