It's true, Italy's education system does need to be revised.  Mariastella Gelmini, Berlusconi's Education minister has come up with a basket of reforms, which on the face of it, do not sound too bad.
However, what appears to be scaring teachers, like Blog from Italy reader Melanie Segal, is the fact that around 83,000 teachers are likely to find themselves without work.
Italy's school pupils and university students have also been out on the streets protesting against Gelmini's reforms.  So what is all the fuss about?
Young Teachers Will Lose Their Jobs
The biggest worry is that despite Education minister Gelimini's assurances, many teachers will become unemployed, including many of Italy's floating semi-freelance teachers or 'precari' ('precarious' is a good equivalent in English and sums up the sense of 'precari' well).
In uncertain times, such mass redundancies scare people, and many fear that the quality of Italy's education system, which is already suffering from the effects of poor quality or inconsistent teaching, will sink yet further.  Gelimini wants to employ fewer teachers, but pay them better, and have better quality teachers.  This is good, only many of the teachers who have been working the system are those with full time work contracts, and such people will not find themselves on the streets.  This fact is irking many of Italy's young 'precari'.
One Teacher per Class in Primary Schools
Another reform measure involves reducing the number of primary school teachers per class from to one to two, but – UPDATE 13 December 2008: In a minor U-Turn, the one teacher per class rule has been modified and parents will be able to opt for either one or two teachers per class.
This move which will save money for Italy's struggling state coffers, but the teachers who will get the chop are likely to be young floating contract-less staff.  Then the school working week is to be reduced from 40 to 24 hours, which may cause problems for families in which both parents work.
Although Minister Gelmini seems to be indicating that where necessary and each case will be determined on its own merits, teaching staff will be provided to look after children beyond the 24 hour week.  However nobody seems to be convinced that 40 hour cover will be provided, leaving more than a few parents with sky rocketing babysitting costs, or with no alternative but for one parent to give up his or her job.
As has been mentioned elsewhere on the web, Italy's primary schools are one of the few sectors of Italy's  education system which does well.
So Ms Gelmini, to coin an old adage, 'If it ain't broke, why try to fix it?'.  Too late, alas.
Some Proposals Seem Positive
Other proposals are not as vague and may improve certain aspects of Italy's school system.  For example secondary school pupils will be awarded marks for good conduct, and if the requisite mark is not reached, then the individuals concerned will find that he or she has to repeat a year.  The idea behind this measure is to try to stem ever increasing episodes of bullying within Italy's schools.  However Italy's pupils do not like the idea of this 'good conduct' mark, which existed previously, being re-introduced.
Marks for Good Conduct
Why is this good conduct mark not welcomed by one and all?  A good question, and from what I've gleaned from the Italian web, which is buzzing with this subject, the main fear appears to be that pupils will end up being overly disciplined, and thus will become rather characterless shy swots.  Interesting.  Italian kids are a lively bunch, and for my tastes, at times rather too undisciplined.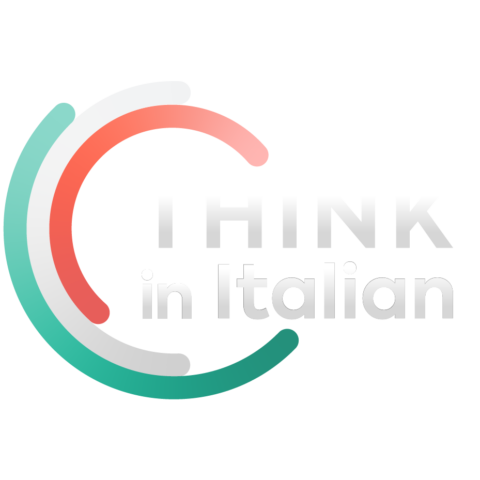 Stop reading, start speaking
Stop translating in your head and start speaking Italian for real with the only audio course that prompt you to speak.
I should point out that the kind of discipline I faced as a child would be considered particularly harsh by Italians, who regard English children as being somewhat stifled and not allowed to express themselves freely.  Personally, I don't believe higher levels of discipline and the teaching of respect for others would be such a bad thing in Italy's schools.  Might stop Italy's future generations from trying to run down pedestrians while they are trying to cross roads!
Good Manners to be Taught in School
Other aspects to this reform are the teaching of manners to Italian school kids, which is probably not a bad idea, but is something one would have expected to have been tackled within the family unit, not by school teachers.  Is the great Italian family caving in to the pressures of modern life?
Low Cost of School Text Books
Indeed, to try to tackle the costs of modern life, one section of the Gelmini reforms proposes that school texts, which are purchased by parents in Italy, are only revised once every five years.  This means that parents will have to fork out less than they do now.  School texts are often revised annually and there have been accusations leveled at educational text book publishers that they were running something of a racket.  Italy's anti-trust authorities have been looking into the situation too discover whether said publishers have been taking insisting on the publishing of expensive revisions rather more regularly than is really necessary.
Reduction in the Number of Degree Subjects
As for Italy's university students, the worry appears to be a cut in university funding and the reduction in the number of unproductive degrees.  The idea being that university should help prepare Italy's young for the world of work.  This idea sounds good, as long as it is followed though, but people are concerned that funding and other cuts will be made, but nothing further will be down as a result of Italy's government running out of cash.
University Funding through Foundations
However, mechanisms are to be put into place to allow Italy's universities to set up foundations, which will be able to benefit from private funding, and thus alleviate the need for Italy's taxpayers to shell out to maintain Italian universities.  Again, this sounds like a sensible move, and something which may reverse the sliding quality of Italian university education.  Italy's universities are excellent at theory, but not so hot on practical application of same theories, which means that many graduates cannot slot into work life without spending a considerable amount of time training, and many Italian graduates are very close to 30 years old when they leave university, which means youthful enthusiasm has often faded to be replaced by a heavy slice of cynicism, which is neither good for potential future employees nor employers alike.
On Paper, Things Look Reasonable, but
On the face of it, the Gelmini reforms do not appear to be so bad, but, possibly, as a result of the disillusionment Italian youth's with Italy's political masters, coupled with the fact that many of Italy's young don't appear to find 'old' Berlusconi that appealing, Italy has been shaken by widespread school pupil and university student discontent.
Has Berlusconi listened to the concerns of the hearts and minds of Italy's future generations?  Nope, not really.  He seems to be leaning in the direction of policies adopted by the 19th century English Tory party leaders, such as British prime minster Robert Banks Jenkinson, 2nd Earl of Liverpool, who favoured using repression to keep the masses to heel.  Or perhaps Berlusconi might like to consider some of the Six Acts, also the work of the Earl of Liverpool, whose purpose was keep unruly citizens in check.
Another common observation on these reforms to Italy's education system is that they appear to be transporting Italy back in time to the 1950's.  Halcyon days obviously, and many of Italy's politicians are old enough remember them.
Still, in the rush to push this reform though, a not inconsiderable number of Italians are clearly afraid that real force will be employed to quash dissent, literally, as this comment, or rather appeal, left by teacher Melanie Segal appears to confirm: