Politically, Italy may be starting to head in a new and better direction. Prime Minister Matteo Renzi is continuing to give the impression he wants Italy to change even if not much has changed so far. He does appear to be trying though.
Here's an overview of recent events within the complex world of Italian politics, plus a few reasons why optimism may be the order of the day.
5 Star Hopes
The anti-establishment 5 Star Movement appears to have sensed that Renzi is something new and has surprised everyone by making noises about cooperating with his government on the electoral and senate reform fronts. The thought of Grillo and Renzi actually working together occurring is putting the wind up one Silvio Berlusconi whose party is, in theory, working with and not against Renzi's attempts to reform Italy.
Italian Prime Minister Matteo Renzi has welcomed the advances of the 5 Star Movement, albeit cautiously.
Crumbling Berlusconi
Forza Italia, the party of convicted tax fraud Silvio Berlusconi is crumbling and lacks any coherent direction. The aging tanned man's party is beginning to lack manpower too seeing as most of its top management are either under house arrest or in custody.
Even if publicly, Berlusconi's people say they want bring reform to Italy, what they tend to do is to work for the preservation of all the deformed systems which have landed Italy in the mess it now finds itself in.
Berlusconi was given an opportunity to reform Italy several times though very little genuine reform ever saw the light of day. As a consequence, Italy was ill prepared for the global economic crisis and Berlusconi's people really had no idea what to do to counter its effects as is clearly evidenced by the state of Italy's economy today.
Unsurprisingly in view of the uninspiring track record of Berlusconi's governments, Renzi is finding that his alliance with Berlusconi is not proving particularly productive. However, without Berlusconi's support, Renzi's unelected government wouldn't have existed. Italy's premier probably understands that the time has now come to consider alternatives to Berlusconi.
Influencing Renzi's thoughts may well be the corruption scandals surrounding the Milan 2015 Expo and the Venice MOSE barrier. Berlusconi's people are in the thick of both scandals and by continuing to work with them, Italians will question Renzi's integrity and whether his desire to change Italy is genuine. Renzi also knows that people from his own party have also been caught up in the corruption scandals, neither of which has yet to be concluded. More heads are likely to roll…into jail via Milan and Venice.
Renzi Acknowledges Italy has a Corruption Problem
Renzi does actually seem to comprehend that corruption is an issue for Italy. He has publicly likened corruption to high treason and has called on his people to denounce it. He's also stated that the corrupt will lose their parliamentary or local government seats and may even lose many of the benefits which came with these positions.
Whether Renzi's people will go as far as to report incidences of corruption remains to be seen, however those who do come clean, even if they are involved in corrupt cartels etcetera, may be treated more leniently by Italy's justice system than those who do not. How many will come clean? How long is a piece of string?
Renzi's Zero Tolerance to Corruption
By appointing an anti-corruption czar who has been granted fairly wide ranging powers to root out and prevent corruption, Renzi is sending out a message that corruption will no longer be tolerated in Italy. In addition, Renzi has called on Italians in general to change their mentality. The word 'honesty' is being bandied around.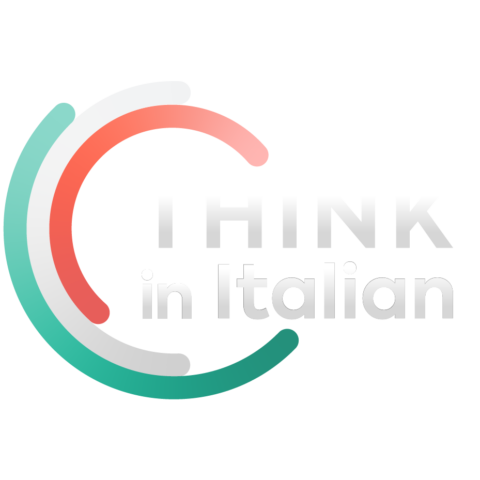 Stop reading, start speaking
Stop translating in your head and start speaking Italian for real with the only audio course that prompt you to speak.
Such a clear stance on corruption is definitely something new for Italy. Italians, and those considering investing in Italy, will want to be assured that all of Renzi's fine words are followed up with concrete actions.
Anti-Corruption Progress Indicators
Reports in Italian newspaper Il Fatto Quotidiano and comments from Beppe Grillo's 5 Star Movement members of parliament will indicate whether Renzi's anti-corruption measures are having any effect.
In addition, the annual reports of Italy's Court of Auditors, as well as comments from the European parliament on Italy's anti-corruption progress will be worth listening to too.
If all of these sources report that corruption levels in Italy are falling, then we'll know something has genuinely changed. 
There are suspicions, though, that Renzi is putting on an impressive show but that at the end of the day very little, if anything, will really change. We'll see. Still, the signs are positive.
Renzi Needs New Allies
To bring about positive change to Italy on the corruption and other fronts, Italy's Prime Minister Renzi is going to need to a new allies. Otherwise pushing legislation through Italy's parliament is going to be a slow, if not virtually impossible process.  With the support of Beppe Grillo's 5 Star Movement, if it materializes, Renzi's government would stand a much better chance of achieving its objectives.
At present, Italy is more or less spinning around in circles. Arguably perhaps, the circles are no longer of the ever decreasing variety which hindered the progress of Renzi's predecessor Enrico Letta. This in itself is a form of progress.
If Renzi can form working alliances with parties who genuinely want to see change in Italy, the nation may well begin to recover from the crisis which has left its economy staggering. As well as the 5 Star Movement, the formerly north Italy centric Lega Nord is also cozying up to Renzi. Why is Renzi the flavour of the day? Probably because his party earned itself lots of votes during the European elections so it has popular support, but also because Renzi has power and it looks as if he might get something done – others would like to be in a position to bathe in a portion of his glory. It has to be said that Beppe Grillo's people are not on the whole glory-seekers – they simply want Italy to work properly.
That Beppe Grillo is changing his tune appears to indicate that both he and his movement feel Renzi is distancing himself from the crooked ways of Italy's political old guard. This is a positive sign which bodes well for Italy's future.
Other Reasons to be Cheerful
Raising hopes a little higher will be the announcement by Italy's economy minister Pier Carlo Padoan that Italy's nightmarishly complex tax system is to be simplified. Also on the reform front, minister for public administration Marianna Madia appears to be making some progress on the reform of Italy's public sector; the reform process may even lead to the creation of 15,000 new jobs as older public sector employees are pensioned off and replaced by young blood.
In light of recent events, this Italy watcher is feeling cautiously optimistic though I will wait until real signs of change manifest themselves before announcing that Italy has dragged itself out of the mud. There's still quite a long way to go and there's still plenty of sticky mud too.
For the first time in years, the direction Italy is heading in does look much more positive.