Italian politics is as messy as it always has been. The current government which is an unholy alliance between the two big traditional arch enemies, the left leaning PD and pseudo right leaning Berlusconi PdL is already wobbling and has yet to do anything constructive for Italy. Silvio Berlusconi is still running the show.
Last weekend, Silvio Berlusconi, who is pulling all the power strings, gathered his faithful together in the northern Italian town of Brescia and had a go at Italy's justice system for persecuting him.  Incensed at a recent tax fraud conviction, confirmed at appeal, Berlusconi claims Italy's courts are attempting to have him removed from politics. Italy's judiciary maintains it is doing nothing more than attempting to uphold Italy's laws.
In theory, Italy's tanned media mogul ex-prime minister was in Brescia to support his party's candidate for the mayorship of the city. In practice, he used the meeting to protest against those who are, he claims, persecuting him. Joining Berlusconi was his loyal puppet and Italy's current deputy prime minister and minister for the interior, Angelino Alfano – whose presence at an anti-justice meeting raised eyebrows. Indeed, Alfano was later scolded by Italy's neo-prime minister Enrico Letta for having attended Berlusconi's Brescia gig.
Also at the Brescia leg of the Berlusconi road show were quite a number of anti-Berlusconi protesters who heckled the tanned one with shouts of 'prison, prison'. Normally, Berlusconi's ranting sessions are peaceful. This time, though, the threat of violent outbreaks was very much in the air. Scuffles broke out between anti and pro-Berlusconi protesters.
Berlusconi loves to claim he has the support of millions of Italians. This is true. He managed to convince around 10 million Italians to vote either for him or for his coalition. However, 37 million Italians did not vote for Berlusconi & Co. A number of the 37 million did not bother voting at all, such is their faith in Italian politics.
Summing Up Bunga Bunga
Today, and adding to Berlusconi's legal woes, the summing up of the Ruby bunga bunga case is taking place. Berlusconi stands accused of having sex with a prostitute who was a minor and of abuse of office. Allegedly, Berlusconi used went to great lengths and applied his political weight to extricate Ruby from the long arms of Italian law. While it is not known why, it is suspected Berlusconi was worried said Ruby might reveal damaging facts about Italy's former prime minister.
The summing up of the Ruby case is still in progress, but there are rumors that Berlusconi will be convicted of both charges. Even if a conviction does happen, the case will not be over. There will be appeals which mean a definitive conviction is still distant – if it ever occurs.
So that's Italy's Berlusconi dominated right which could, if it wished, pull the plug on the current left-right grand coalition government at any time. Then there is Italy's muddled left.
Left in Disarray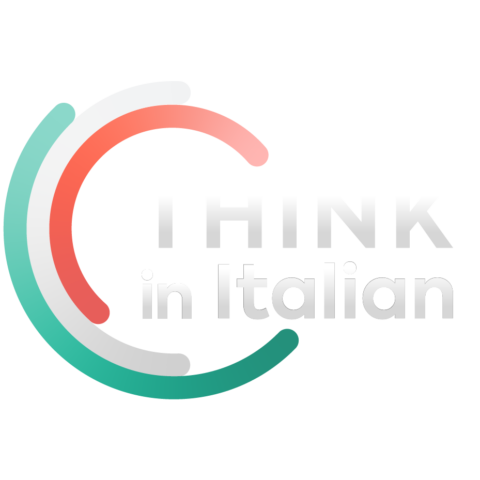 Stop reading, start speaking
Stop translating in your head and start speaking Italian for real with the only audio course that prompt you to speak.
After a non-result in elections held earlier this year, the PD party was left in total and utter disarray. Not that the left leaning party has been united at the best of times. Indeed, in the face of expert communicator Silvio Berlusconi, the PD party looks like a bunch of rank political amateurs. This should not be the case, as many of those who make up the upper echelons of the party have been playing the political game in Italy, badly, for decades.
One consequence of the elections was that the current leader of the PD party decided to resign. The party became a headless chicken, not that the head it lost was up to much anyway. Bumbling Pier Luigi Bersani was not match at all for slick communicator Silvio Berlusconi.
Old People, Old Solutions – Italy's Left
Even though it know it needs to buck up its ways, the PD party remains so woolly and disunitied that even now it cannot agree on a new leader. In the interim, an ex-union boss has been appointed as a kind of caretaker leader. Like the rest of the party bigwigs, this interim leader, grey haired Guglielmo Epifani, is no spring chicken at 63. As is often the case in Italy, the PD is seeking an old solution to an old problem – that of perpetual disunity. The trouble is, few, if any, of Italy's old solutions have actually worked. Younger members of Italy's PD party are very unhappy that their party is still in the hands of ineffectual old men.
Silvio Berlusconi won't be too worried about his latest left leaning opponent, one feels certain.
Ministers Bonding in Tuscan Abbey
Today, in an attempt to build something approaching a strong government, prime minister Letta and his mixed bag of ministers have retreated to an abbey in deepest darkest Tuscany for a bonding session. What exactly will come of this Tuscan trip is unclear, and whatever comes of it will be subject to Berlusconi's whims, and legal woes.
While the ministers bond, Italy's economy sinks further and further into the doldrums. Still, at least Italians are not up to their necks in debt, unlike their UK, USA and Dutch counterparts – this may help Italy weather the storm, provided it does not last too long.
For the moment, Italy is still in a tunnel, and the light is not yet visible. Yes, Italy really is going nowhere, slowly.