The 37 year old president of Italy's association of young entrepreneurs, Jacopo Morelli, called on Italy's employers to revolt against everything which is holding Italy back in a speech last week at the 43rd congress of Italy's young entrepreneurs association.
I caught part of Morelli's speech and found it inspiring, but I doubt many outside the congress heard it, alas. Foreign media haven't covered the event in detail either, which is a shame seeing as Morelli made lots of valid points, such as Italy's desperate need for leaders with vision, meritocracy, and the urgent need to clamp down on corruption. Morelli also firmly believes that a united Europe is essential to the future of the old continent.
Morelli is a shining example of an Italian who knows his country can do much better, but, and like so many other Italians, is frustrated with Italy's extremely lackluster leadership – read politicians.
What follows are some of the points made by Morelli in his speech.
Starting (a .pdf file download – speech text in Italian) with a reference to Machiavelli's The Prince, Morelli commented that Italy had remained largely unchanged for the last 500 years. Italy, he went on to say, has killed all hope in the future, and, even worse, Morelli added, has rendered the future a terrifying prospect. In Italy, hope has been transformed into anxiety.
Morelli noted that although other nations had begun to pick themselves up after the global economic crisis, Italy was sinking further and further into the mire. Mentioning specifically the USA, Morello commented that intelligent political intervention was helping America grow again and create jobs. Europe, and Italy, on the other hand, appears to have stalled, largely due to dithering politicians.
Rekindle the Civis Romanus Sum Spirit
Quoting the words civis romanus sum – I am a Roman citizen – a once proud boast which meant 'I am free', Morelli's implication was that Italians are no longer feel free and are no longer proud of being Italian. The civis romanus sum spirit, Morelli stated, must be rekindled. Italians need to be made to feel that they belong to a great nation, whereas at present, they do not feel this at all. Low, and falling, voter turnout levels are indicative of the malaise felt by Italians. Italy's politicians are aware of how Italians feel, and yet seem incapable of doing anything about it. Morelli noted how promises of new electoral laws made over a year ago had still not resulted in any positive change.
A United States of Europe
From Morelli's speech, it is clear he favors a United States of Europe – one which will help Europe move forward, and not, as is the case at present, hold it back.
Inequality equals inefficiency, claimed Italy's young business leader, with Morelli adding that inequality impoverishes one and all. Inequality in Italy is directly related to virtually zero meritocracy.
Italy Needs Immigrants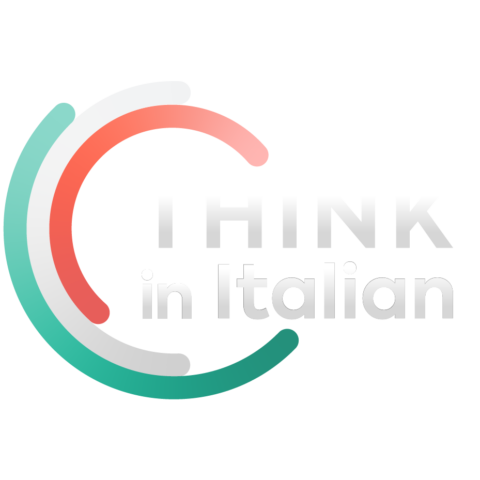 Stop reading, start speaking
Stop translating in your head and start speaking Italian for real with the only audio course that prompt you to speak.
Morelli spoke about immigration saying Italy needs immigrants, and it especially needs skilled workers and entrepreneurs from abroad to help the nation grow. Today, more people are leaving Italy than are leaving, and those who are leaving are the ones who could help build a future for Italy. Instead, bright young Italians are helping build the futures in other nations, which, as Morelli knows, is not good.
Incompetent Politicians
In a direct attack on the quality of Italy's political classes, Morelli stated that all too often political candidates are incompetent, adding too that Italy does not want criminals in Italy's parliament either.
Morelli went on to criticize Italy's business-stifling levels of taxation, its lack of attention to the digital economy, and clientelism.
What Italy Needs – ASAP
This in Morelli's opinion, in summary, is what Italy needs to do to get itself back in track:
Ethics – an end to corruption and tax evasion which distort and damage Italy's economy.
Merit – Italy's managers are often appointed on the basis of who and not what they know.
Coherence – above all in politics, but not only.
Innovation – with a view to modernizing production and applying technology.
Yes, yes, yes, and yes. It is perfectly clear what Italy's problems are – which means solutions can be found. But why is this not happening? Largely because, and as noted by Morelli, the vast majority of Italy's politicians are simply not up to the job.
Italian business leaders, young and old have been howling at Italy's politicians to get their act together for years, but Italy's politicians have continued to ignore the shouts. If this continues to happen, as Morelli stated, Italians really will need to revolt.
I wonder if Morelli voted for Beppe Grillo's 5 Star Movement? And why the heck isn't Jacopo Morelli on the latest 'sort Italy out commission'? Yet another blunder by Italy's inept political leaders? Most probably.
—-
Photo of Morelli by Filippo Federico