Although we have just spent our fourth Christmas in Barga, it was our first Italian one. We were invited to join our good friends, Alberta and Giuliano, plus members of their extended family; an invitation we accepted with alacrity. We also used this opportunity to introduce our Italian friends to that most traditional of English Chistmas extras – crackers. How well were they received? Read on to find out.
A Little Something "Extra"
We had exchanged gifts with Alberta and Giuliano a few days previously and so did not  arrive looking like the proverbial beasts of burden. We did, however, have a "little something extra" – a box of Christmas crackers obtained, after pleas, from our local bar, run by Lucia and Laura.
Greetings were exchanged with everyone, the table admired, thanks given for gifts and aperitivi poured by Giuliano. The box of gold coloured Christmas crackers was an object of great interest and curiosity, politely controlled when we told them it was something traditionally British and, for later.  It dawned on us that not only were they unusual in Italy, but that no one there, apart from us, had any idea what they were.
We put a cracker beside each place setting on the table, seconds before everyone was called to their places for what we can only describe as a prawn cocktail starter.  In the interval between this and the home-made tortellini and ragu (meat sauce), the crackers were picked up, closely scrutinised, shaken, peered down and then put down.
Then, they were picked up again, scrutinised, shaken etc., especially by the younger people; thet became telescopes, binoculars, moustaches.  Little Sergio had handled his cracker so much that it had got somewhat crumpled, and his attempted telescope resembled nothing less that a divining rod "hitting" the aquifer!
By now everyone was laughing uproariously, as well as demolishing the wonderful pasta dish, and the dishes to follow were keenly anticipated; zampone (stuffed pig's trotters) with beans, turkey cooked in milk, platters of vegetables.
Giuliano nearly brought the house down when, on failing to pull out the "explosive" strip from his cracker, turned his thoughts to trying to eat it!
David to the rescue though! A demonstration of cracker pulling with Giuliano – horizontally and not vertically; with the hand and not the fingers – ensued.  With that, all the other crackers on the table were seized on and pulled, with varying degrees of success.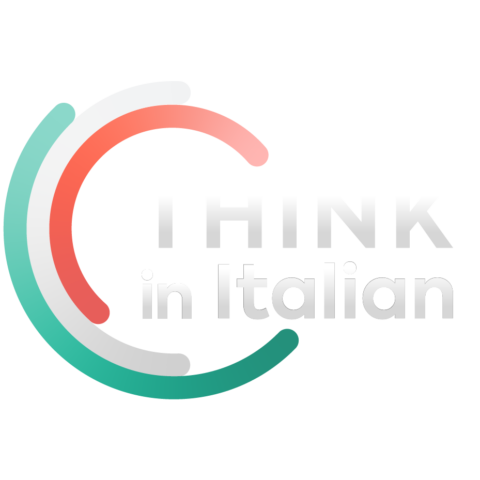 Stop reading, start speaking
Stop translating in your head and start speaking Italian for real with the only audio course that prompt you to speak.
Paper hats were donned by all, and adjusted appropriately; the Italians are very stylish, even with paper hats!  The crackers' contents were examined and commented on amidst laughter.  What so amazed David and I was how naturally everyone "got into the mood" and  " into the moment".  So many people in Britain, especially the teenage generation, would regard paper hats in crackers and so "not cool", that they would be discarded unopened and unused.  Not here though; the hats were worn for most of the afternoon, until replaced by red and white Santa hats with flashing lights, or flaxen pigtails!
Great interest was also shown in the jokes, but I'm afraid they defied translation!  Sometimes they're hard to explain in English!
Ultimately the meal came to an end after nearly four hours, following the meat and vegetable course, the various desserts, fresh fruit, nuts, liqueurs and coffees.  The one thing that didn't end was the laughter.
We went home replete, happy, tired (our faces aching with so much laughing) and awed, yet again, by these people; their sense of fun, their strong family ties, their traditions, their ability to enjoy life and to party and, above all, their hospitality, open-heartedness, generosity and friendship.
It was certainly a Christmas Day to remember; one where we received so much from everyone.  We also like to think that, perhaps, the simple, traditional crackers added a "little something extra" to their day too.
By Jenny M Want
For Jenny, living in Italy is a dream come true. A retired teacher, she now lives in scenic Barga in Tuscany with her partner David.
Immersed in Barga life, Jenny passes her time writing, researching, observing and learning.
Jenny has written a fun book for children set in Barga, Tuscany – The Bat of Barga.