It's been a noisy week in Italy…what with doors banging on Silvio Berlusconi, Italy's ageing Lothario – no more,  manicured nails screeching across parliament in protest and lady senators decrying the end of democracy as we know it.
This outpouring of female love for the man who once said he would defend women's causes… but only if they "were D-cups and under twenty five" is bewildering to say the least. The showgirl parliamentarians may have lost their "best lover ever", "father figure" or just plain old "Pops" but how do we explain the controversial position of their black-attired colleagues in the senate?  These are professional, educated women who entered the political scene through conventional routes (clothes on rather than off).  And yet they lament the "end of democracy" because a convicted criminal has been stripped of his seat in the senate.
Have Italian women gone mad? Has Berlusconi managed to fry their brains while ogling their bodies, in an all-Italian version of Laurie Penny's capitalist meat market?
Luckily, while Berlusconi's "little butterflies", his loyal "Amazons", his "nice pieces of ass" (his words not mine) were decrying a  miscarriage of justice on TV, a whole army of unnamed ordinary women was taking to stages, off the screen, to make some more intelligent noise. It was the week of the grand dames vs. the real people, going head-to-head on big issues and providing a big reminder of Italy's many contradictions.
Women with an important message
For International Day for the Elimination of Violence Against Women on 25 November, in Abruzzo many intelligent, ordinary women, like the amazing staff and team of volunteer readers at the Ortona local library and theatre, or eminent local historian, academic, actress, writer and director Franca Minnucci, working in collaboration with a group of influential local journalists, got up on stage and occupied airwaves, not to waste people's time and insult them with a madman's tales of persecution at the hands of the Italian justice system, not to revel in their own reflections, and not to get themselves a seat in parliament or a spot in a tv sit-com. They sought out a public for much less narcissistic and self-serving purposes: they wanted to tell the world that violence against women and girls must stop. To move history forward instead of back.
This dichotomy is real: women willing to sell their bodies and their souls for a spot of the limelight versus all the rest. The women on the stage and the many women behind the scenes. The UNiTE campaign called for them to stand together to stop violence against women.
Women writers telling women's stories
Italian novelist, Silvia Avallone, captures these contradictions beautifully.
In her highly successful first novel Acciaio, available in English as Swimming to Elba, she explored the bleakness of life for younger generations in a failing industrial town where young women either get married or prostitute themselves before the age of eighteen, turned sour after an adolescence of flaunting their budding sexuality to idlers on the beach or being spied on by the men in their lives. In her equally successful new novel, Marina Bellezza,  she describes the life of a young girl who enters the "meat market" by choice, convinced that her body is her ticket to instant fame and fortune. But the only law in this otherwise lawless, media-crazed society is that success comes with a price: your soul.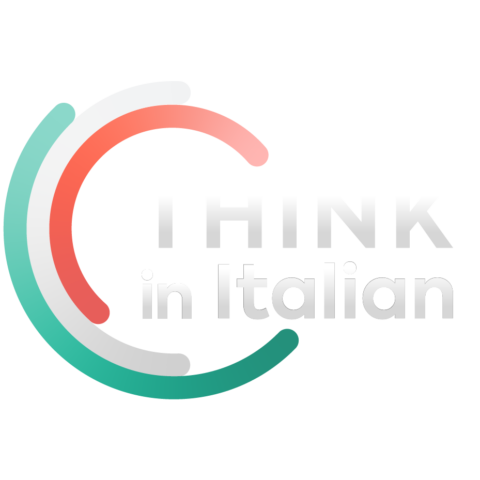 Stop reading, start speaking
Stop translating in your head and start speaking Italian for real with the only audio course that prompt you to speak.
No sooner than she gets onto the stage, our main character goes off the rails. This is contrasted with another way of life, the "old Italian dream", in which the ancient rhythms of the seasons and the ability to live off the land through hard work and tradition, count much more than money and the need to be famous to make sense of your life. The kind of life that many young people in Italy today are going back to, disillusioned with a society where it's OK for the state, the economy, and even Europe to collapse, just as long as we've still got the TV. A country where the Daniela Santanche's, the Nicole Minetti's and showgirls like Belen Rodriguez' seem to be happy to have achieved what they see as "sexual liberation" and a pain-free, easy-access route to success. Reading Marina Bellezza, we realize it might not be as pain-free as it seems.
Real life and real role models
Real life, fortunately, has more twists and turns than even the greatest novel, and living in Italy, speaking the language and looking beyond what you see on the TV, you realize that all the best role models are actually the ones you meet behind the scenes.  Women like Francesca Di Nisio in the Abruzzo town of Bucchianico who turned an ancient 18th century oil mill into Cantinarte, a little bit of timeless magic for contemporary travellers.
Through hard work, determination, and a lot of personality, owner, manager, oil-maker, grape-grower, saffron-producer, wine-educator and knowledgeable guide Francesca has created a place that is warm, welcoming and steeped in history, made to be experienced…and tasted! Francesca runs the show with a smile, sharing the secrets of a good olive oil and serving up a homemade spread to die for, revealing that everything she knows, she learned from her granny!
This is the Italy that we have to remember exists out of the limelight.  A country with just as many great women, good and caring mothers, great ambassadors for their country, good friends and great believers in family and tradition.
Unless you're Mamma Natale that is, in the new Christmas story published by  Mammeonline.it, a publishing house "about women, by women, for women", run by Donatella Caione, online communication specialist and co-founder of mammeonline.net, Italy's version of mumsnet.com. This fun children's story, written by Luisa Staffieri,  turns tradition on its head to explore what happens to Santa when he swaps his trusty sleigh for a supercharged, turbo-powered techno-sled… but then gets a cold and misses Christmas. Who will come to the rescue as Santa sneezes himself out of action….? Well, you'll have to read the book to find out. That's Christmas sorted then….
By Denise Muir
Denise Muir is a Scottish lass who ended up in Abruzzo through no fault of her own. "It was the wine that did it!".
Nevertheless, she stayed and has been living on and off in Italy for 20 years, translating for the media, advertising and publishing industries and running marathons in her spare time.
She recently started a blog about (literary) life in Italy in order to explore in words what she thinks of as her on-off love affair with Il Bel Paese.