If someone where to write a book about Italy's top ten dodgyiest politicians, ex-Italian senator Marcello Dell'Utri would probably end up in the top five. Not just an ordinary Italian rogue, Dell'Utri probably qualifies for the title of a super rogue! 2014 is not over yet though.
A couple of his lawyers also qualify too – to find out why, keep reading.
Long time Berlusconi associate and cofounder of the Forza Italia party, Marcello Dell'Utri, has been already convicted of tax fraud. And now, he has also be convicted, though not definitively – yet – of colluding with the Sicilian mafia, primarily to set up the political party once, and now once more, known as Forza Italia – yes, Silvio Berlusconi's very own personal political party. You may remember that Berlusconi has been convicted of tax fraud too. Birds of a feather…?!
Where's Dell'Utri?
Yesterday, Italy's highest court was due to confirm whether Dell'Utri's mafia collusion conviction, and 7 year prison sentence, is valid. If the decision of a previous court had been confirmed, Dell'Utri may well have ended up under arrest and placed in prison. Only crafty Dell'Utri managed to be out of the country at the time.
How exactly he was able to leave Italy while facing such serious charges remains something of a mystery. What Dell'Utri did was to disappear off the face of the earth. Then, all of a sudden, someone realized he was nowhere to be found.
After a major worldwide manhunt the errant ex-senator was found languishing in a luxury hotel in Beirut. Use of an old mobile phone and a credit card allowed the Beirut police to track fugitive Dell'Utri down and now he's waiting to find out whether he'll be extradited back to Italy.
Those Sick Lawyers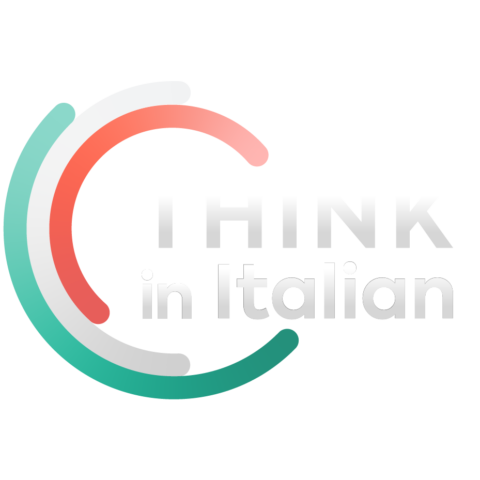 Stop reading, start speaking
Stop translating in your head and start speaking Italian for real with the only audio course that prompt you to speak.
In the meantime, Italy highest court, the Court of Cassation was due to issue a ruling on Dell'Utri's mafia collusion case only it was unable to do so, not because the defendant was absent, but because not one, but, wait for it, two of Dell'Utri's defence lawyers were ill. Another lawyer representing Dell'Utri was unable to appear before the court because he did not have rights of audience. How very convenient. Both of the sick lawyers had managed to come up with medical certificates proving that their medical problems were genuine. Perhaps they obtained their sick leave certificates from the same doctor who claimed Silvio Berlusconi has a gamy knee and, before that, was suffering from a case of conjunctivitis. Curiously, Berlusconi came down with certifiable illnesses on the eve of court hearings.
As a result of Dell'Utri's ill lawyers absence, the Court of Cassation has had to postpone its hearing until the 9th May. That's probably enough time for the condition of the ill lawyers to worsen considerably or for their fugitive client to run off and hide again.
The Beirut Cure
Apparently, Dell'Utri had gone to Beirut in search of medical assistance. Perhaps he caught some illness from his lawyers? Or maybe his lawyers caught something from him? The details of the illnesses supposedly afflicting lawyers and client are unknown, though only a specialist medical treatment in Beirut is able to offer a cure.
Maybe Dell'Utri's lawyers will be so ill by May 9th when the next hearing is due that they too will have headed for Beirut in search of a miracle cure. Who knows? Perhaps both client and lawyers will be abducted by passing aliens. Or run down by a pink elephant.
By the way, Dell'Utri is also under investigation for extorting money and for negotiating a deal between the mafia and the Italian state as well as for collusion with the Sicilian mafia. He also a suspect in the P3 case. The P3 is the subversive successor to the P2, an illegal group which worked away behind the scenes to create a state within a state. On top of the major crimes, Marcello Dell'Utri has also been accused of stealing antique books. He also once claimed that he had copies of Mussolini's secret diaries, except they turned out to be fakes.
On top of all the rest, Dell'Utri was allegedly in the process of setting up scheme to build a hospital in Africa in order to be able to rip off funds from a charity associated with Silvio Berlusconi.
There, I think you can see that Marcello Dell'Utri easily qualifies as Italy Chronicles' Italian Rogue of the Week, if not the Italian rogue of the year. His sick lawyers may well be a couple of rogues too.