Lots of things are happening in the eternally confusing world of Italian politics in which everything appears to be changing but never really does! On to the fray!
Italy's Prime Minister Matteo Renzi is still trying to push his reform agenda and last week he outlined plans for the reform of Italy's education system. The reform has been officially labelled as the"Buona Scuola" – "Good School" reform.
Up to 100,000 temporary contract teachers should end up with full time jobs as a result. 'Should' is the key word here as the reform still has a, very, long way to go and Italy is a bit short of cash. Incidentally, it seems Italy's banking system might soon find itself in a spot of bother.
As well as the prospect of full time jobs – if Italy can afford to pay the salaries – Italy's army of pedagogues may also end up with an annual €500 payment to spend on 'culture'. Teachers will be able to use this sum to pay for books, visits to the theatre, and whatever other cultural activities or items they choose. Some may use the cash to pay their gas bills – indeed, just who will monitor how the "culture cash" will be spent is unclear.
Good School Causes Consternation
Another aspect of the education system reform, and one which is causing consternation, and a few student protests, is a proposed increase in government funding to Italy's private education sector. This is not going down well in part because many of Italy's schools require maintenance and also because teachers in Italy are rather poorly paid when compared to their counterparts in other European nations. Before Italy's government hands out cash to the private sector, it should really put its public house, or rather, schools, in order. Common sense, really.
Proposals do tend to change – especially in Italy – so the final form Italy's education system reforms will take is anyone's guess. One could resort to a crystal ball, I suppose.
Actually, the education and other proposed reforms may not even see the light of day. Attempts may soon be made to topple Mr Renzi's government though they probably won't come to anything and even if they did, seeing as Italy is still without a workable election system. Should elections actually be held, the result would be total and utter chaos.
Complex Simplification
Italy's government is also said to be working on cutting reams of red tape. Simplification is the name of the game, only it's simplification Italian style which bears very little relation to the normally held concept of simplification. Indeed, Italian style simplification is likely to make things even more complex. Think PEC and electronic invoicing, both of which serve little purpose aside from generating income for certain service providers who may well be owned by offspring, friends or relations of certain Italian politicians or civil servants. I jest not.
The Joker is Back! Maybe.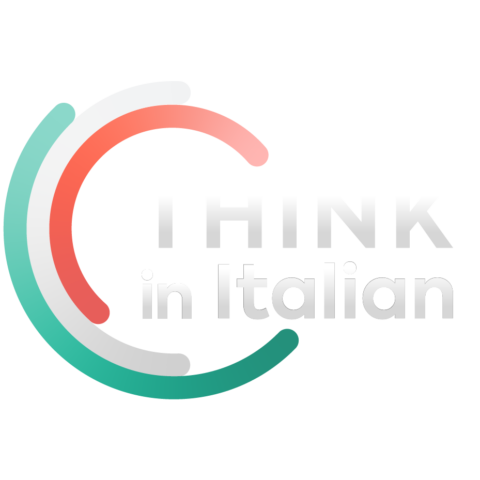 Stop reading, start speaking
Stop translating in your head and start speaking Italian for real with the only audio course that prompt you to speak.
Talking of jesting, old Silvio Berlusconi has been threatening to make a comeback after being acquitted in the squalid Ruby bunga bunga case. Well, Mr Berlusconi was in comeback mode last week but he seems to have quietened down this week. He's still trying to fend off challenges to his leadership though whether he will is not at all clear.
The League Splits
Meanwhile, the formerly north loving Lega Nord – Northern League – is leaning ever further towards the extreme right and has split into two factions: the new not so Northern League under the leadership of one Matteo Salvini and an old-style north loving, for now, new party led by one Flavio Tosi who, it transpires, is suspected of having established links to Italy's most powerful organised crime group: the 'ndrangheta mafia.
This means that in the event elections are held – once, remember, Italy gets round to sorting out its electoral law, Northern League voters will have to decide between the no longer north representing extreme right leaning, er, Italian League and the remnants of the original Northern League which may be tied to organised crime in Italy's south. Talk about Hobson's choice!
Incidentally, not that she'd vote for either, but if ever faced with the choice, my Italian better half said she'd opt for the mafia linked Northern League spin-off over the extreme right leaning Northern League faction. Her reasoning is that the mafia linked Northern League would be more interested in business, albeit illegal activities, than the far right flavour of the League which may end up transforming itself into a bunch of thuggish neo-nazis.
The seemingly extreme right leaning Northern League faction is still try to make up its mind whether to be friends with Silvio Berlusconi and his Forza Italia party. Berlusconi does not seem too sure that he wants to be friends with the new Northern League but he changes his mind a the drop of a hat so anything can, and probably will, happen.
The Union Party
And finally, something a little new. Unhappy FIOM, metalworkers' union leader, Maurizio Landini, is apparently on the point of forming his own little 'socially aware' political party in order to be able to take on Italy's formerly union friendly Democratic Party which is led by formerly, but not quite, left leaning Matteo Renzi. What exactly will come of Mr Landini's party political aspirations remains to be seen.
All Very Theatrical
Yes, as you can see, it's fun and games as usual in the wonderfully whacky and rather corrupt world of Italian politics. Oh, I forgot, Italy is still dithering over anti-corruption laws which are supposedly holding back the Boot's economic recovery. Now why on earth would a mob of honourable members of Italy's parliament want to block a crack down on corruption? Unless, of course, they are corrupt themselves. Perish such a wicked thought.
A well-informed little bird has told me that Italy's never really going to get anywhere with reforms until certain senior civil servants are put out to pasture. This won't be at all easy although today one very senior Italian civil servant was arrested on corruption charges, so maybe there's a little hope. Just don't go holding your breath though.
Italy's trundles chaotically on. Lots is happening but not much is getting done. Same old, same old.
Related articles across the web