It's hot here.  Summer was a little late in coming this year, but it's well and truly here now.  I'm keeping busy, which is good, but I'm finding less time to blog about Italy, which is not so good.  Here's a little of what's in the news in Italy at the moment.
Silvio Berlusconi, Italy's ever tanned, ever controversial leader is still trying to push his wiretap legislation through, despite ever mounting opposition, even in his own backyard.
Gianfranco Fini, who is supposedly a Berlusconi ally, stated that levels of press freedom can never be enough, and more recently, that the internet is the future.  Fini is on the attack, and in his sights is Silvio Berlusconi.  There are some who find it hard to swallow that Fini, who comes from a fascist background, is starting to look like the most palatable alternative to Berlusconi.
Berlusconi's pet paper, Il Giornale, has been having a go at Fini, and the mud slinging is going to get worse.  One thing is certain, Berlusconi will not go down without a fight, and he does have his supporters too.
On the subject of slippery Silvio.
More Immunity
Whereas Italy's parliament really should be devoting time to more important issues, Italy's justice minister, Angelino Alfano, is cooking up a sequel to a convenient little law which helped his master stay out of court.  'Legitimate impediment 2', as we shall call it, will grant even wider immunity from prosecution to Berlusconi and others in his cabinet.  Oddly enough, this amendment was presented, and then withdrawn, by the Democratic Party – the members of which are supposed to be arch-enemies of the Berlusconi bunch.
As usual, eyebrows are being raised at what appears to be yet another Berlusconi ad personam law which is designed to protect the interests of, in Berlusconi's own words 'Italy best prime minister for 150 years', as well as a few of his friends.
UPDATE: 7 July, 2010 – Italy's President Napolitano has stated today that he will not entertain the idea of any amendments to the existing 'legitimate impediment' law. This will not please Berlusconi and friends – expect a stinging attack against Italy's President from the pro-Berlusconi Italian paper Il Giornale in the new few days.
More on the President's refusal to be dragged into yet another time-wasting creative-legislation episode here, in Italian: Lodo Alfano, il Colle non ci sta "Nessun interesse personale" – "Alfano Law, The Hill (where Italy's President has his offices) won't go for it 'Personal Interest not an Issue".
End of Update
Economic Arguments
While Silvio tries to protect his own back, and force though his cherished wiretap law before the summer, another raft of amendments , designed to sort out Italy's economic woes, and which may serve to keep Italy from meeting the same fate as Greece, may be pushed onto the back burner.
Apparently, Italy's President Napolitano is not overly happy at Berlusconi's wish to push his insignificant wiretap law in preference to much needed economic reforms.  It almost as if Italy is of secondary importance to Silvio Berlusconi, and others are noticing this too.
Really, all Silvio is trying to do is to help out a few of his friends, as indeed, most of us would do in his position.  Maybe.
Lazy Researchers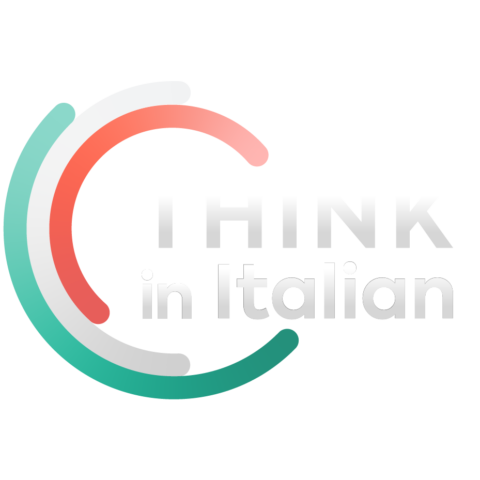 Stop reading, start speaking
Stop translating in your head and start speaking Italian for real with the only audio course that prompt you to speak.
This is fun.  The Rector of Rome's prestigious La Sapienza University, Luigi Frati, has laid into lazy, unproductive researchers, who he wants to boot out.  The people in Frati's sights are those who have held research positions for years, but who have not done a fat lot of research, or so Frati claims.
On the face of it, Luigi Frati appears to have a point.  However, reading through some of the comments on the story on the La Repubblica site, one gets the impression that the esteemed Mr Frati may well have appointed a good few of those lazy researchers personally.
Once again, it's a case of Italy's incestuously cosy relationships disrupting life in the Living Museum.  Nobody gets anywhere in academia in Italy unless they know someone, or are a wife, son, or lover of some senior university bod or other – is what one of those who left a comment claimed.  Funny, this is something I've heard too, from someone who no longer lives in Italy.
It's not all bleak though, well, not quite.
Italian Help for Diabetics
Italian researchers from Rome's Catholic University, working with Scottish boffins, have probably found a way to identify whether those suffering from diabetics are at risk of a stroke.  If such a risk is established, then steps can then be taken to minimize it.  Potentially good news for diabetes sufferers the world over – thanks to Italy, and Scotland.
But this barely perceptible silver lining risks being hidden by more dark storm clouds, alas.
Corrupt Railways
A cartel involving Italian state railway employees and, wait for it, 'friends' has been uncovered.  Apparently, tenders for rolling stock maintenance where being handed out to close associates or to those who were prepared to pay the largest backhanders, or both.
Such dodgy business practices might help explain why last weekend my other half and our son had to travel from Milan to Genoa and back in the searing summer heat in carriages with air conditioning which was not working.  And this is first class we are talking about too.  Maybe the lack of proper maintenance was down to a 'friendly' oversight?   Makes one wonder.
Expect Italy's rail network to malfunction this summer – but let's hope that no loss of life will be involved.
On the subject of networks…
Italy's Mobile Network May Collapse
A number of high ranking experts have pointed out that Italy's mobile phone and mobile data network is on the point of collapse.  The cause?  Too many smart phones, like Blackberries and iPhones, coupled with the new iPad, plus the explosion in the number of mobile internet keys.  Bot smart phones and internet keys are being devoured by Italians who seem to be taking to the mobile internet like a duck to water.  All these digital gadgets are putting a huge strain on the capacity of Italy's mobile voice and data networks.  I blame the all-conquering Apple with its range of snappy and chic products for this.
A Telecom Italia bigwig says the risk to Italy's fast becoming over-stretched mobile network is minimal, as investment into new high speed lines is being undertaken.  But, a Vodafone Italy top dog admitted that there could be a problem, but that Vodafone is also in the process of reinforcing its mobile networks in Italy.
This avid Blackberry user, and Vodafone customer, hopes the network will bear up.  For quite a while now I have been having problems surfing the sluggish mobile web in Milan, and some text messages sent to me have been arriving a few hours late, and that's not to mention the number of times my other half has called me, but has not got though.  Something does appear to be up.
That's about it, aside from the allegations of corruption a senior Vatican priest is facing, and that Milan's Expo 2015 show maybe be doomed as a result of infighting and other petty squabbles.  It's all rather depressing, actually.
Will Italy ever sort itself out?  Who knows, but it's likely to become worse before it gets better, one fears.  Still, the summer weather is wonderful.