During my career as a designer I have been lucky to have had opportunities to work with some amazing people and in many interesting design studios on some exciting projects. Learning on the job was in reality a more valuable experience than my university course.
I have worked with others on small, medium and large projects, for various clients and design disciplines. This enabled me to not only learn more about other design disciplines but shape my own design style and impress this on my projects. Inspiration can be found anywhere, yet my first point of call is often to refer to what I had previously learnt or to articles I had collected, and then follow that up by researching contemporary styling.
Trends come and go in any design discipline and are often 'recycled' decades on. For for branding projects, I take inspiration from many areas, not just Italian design. I strive to make branding projects as simple as possible, not to over complicate the brand and ensure the viewer is able to connect with the logo as quickly as possible. There is nothing worse than trying to read through various elements of a badly designed logo. Whilst there have been some shining examples of Italian Identity design in the past, for example, Pirelli, Fiat, Olivetti etc, in my opinion what has been done has not been consistently successful in comparison to the UK or US markets. That said, there are many contemporary Italian Brand designers such as Grafco and Heartfelt who have shown they are at the cutting edge of design and produce some inspirational work.
Whilst, arguably, graphic design may not be one of Italy's strong points, one area in which I feel Italy is above its competitors is furniture and product design. The willingness to explore and invest in new manufacturing techniques, and produce innovative designs, combined with the high standard of final production is what I feel makes Italian design stand out from the crowd.
Historically, Italy is recognized as being a worldwide trendsetter and leader in design, this is something I have discussed in my previous articles in this series. Yet the success of Italy's iconic design style has in turn become a brand itself, with companies trading under the "Made in Italy" banner. Obtaining products from this select group means clients are guaranteed high quality and craftsmanship. This is evident in products produced by companies such as Kartell, Alessi, Cappellini, Flos, Artemide, Driade, Foscarini amongst others.
When sourcing products for a client or project I am inclined to look to suppliers of these brands as a starting point. Although dealing with the Italian based offices can be time consuming, most organisations have UK based agents such as Design Conscious which supply these brands to companies. The agents offer an extensive collection of select products from many contemporary Italian design brands.
Whilst some items have a higher cost, the durability of these products in a home or commercial environment is notable. What sets Italian brands apart from others is the design, the styling and the manufacturing. Collaboration with designers is a big part of the success of many Italian design companies. All of the major Italian design brands I mentioned before have collaborated with designers from outside their own design studios and not just Italian designers. For example, Cappellini produces items designed by many British designers such as Tom Dixon, Ross Lovegrove, Jasper Morrison and Michael Young. Cappellini is just one company which draws from  an international collective of designers to help them with their design projects.
That this collaboration is fruitful is evident from the many successful products which have hit the market; achieving the same level of success is something other designers and myself aspire to.
As well as the bigger Italian companies there are many smaller Italian based studios producing some interesting work that is exported worldwide. One example is Lorenz Kaz. This duo have designed and made a variety of furniture and products and have showcased their work on many occasions at the annual Salone del Mobile furniture fair in Milan. Although based in Milan they also work with clients and suppliers globally. This is a classic case of extended collaboration which I feel has become the norm within the design and manufacturing industry. Whilst working this way is often a necessity, I find it fascinating and am always happy to embrace 'long distance' client, two of which I have myself.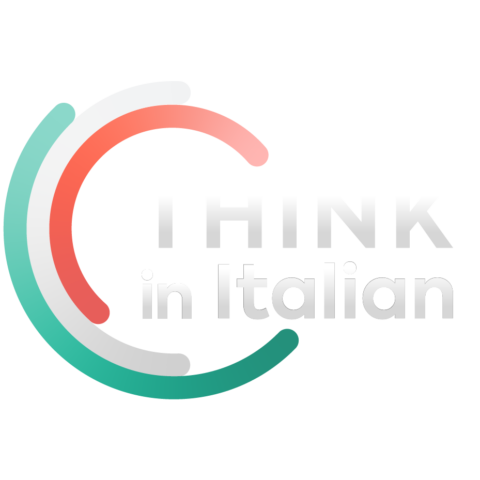 Stop reading, start speaking
Stop translating in your head and start speaking Italian for real with the only audio course that prompt you to speak.
The internet is a habitat which is both useful and essential for designers seeking inspiration, clients, and opportunities for collaboration. With the progress of social networking in the form of Twitter, blogs, portfolio showcases and company websites, I am able to keep up to date and communicate with many designers and companies here in the UK, Italy, and worldwide. This is essential to my work not only as a designer but also as a tutor, as it means I am able to offer additional inspiration to my students.
Whilst Italian design certainly influences some of my work, (examples of which can be viewed on my website), and I am actively promoting Italian design, I do not limit myself to that, I feel it's important to seek inspiration and opportunity from everywhere – not just Italy, and to work as far as is possible with as many companies as I can.
I shall leave you with a quote from one of my design heroes – British designer, Paul Smith:
"You Can Find Inspiration in Everything (and if you can't, look again)".
About Paolo Feroleto
Possessing a passion for Italian design and design in general, Paolo Feroleto is a designer of Italian origins with over 13 years experience obtained from working in mixed discipline studios in the UK and abroad.
Paolo has worked with a range of clients – from small independent retailers, to large blue chip companies, both in the UK and Europe. His projects have included building corporate identity, designing literature, creating stands for exhibitions, as well as devising graphics for retail outlets and websites. Here are some examples from the interiors section of his portfolio: Four Design – Interiors
Paolo also teaches Graphic Design on a part-time basis and has developed creative workshops for use in education and professional environments.
Currently based in the UK, Paolo like to spend his time travelling as much as possible. You can reach Paolo though his company, Four Design.