Italy has a world wide reputation for its cuisine and deservedly so in my opinion.  The variety Italian cooking can offer has to be eaten to be believed.  After well over a decade in Italy, I'm still discovering mighty tasty Italian cooking recipes.
You could come to Italy to discover Italian cooking recipes, but if you can't make it, the next best thing is an Italian recipe book – here are 15 Italian recipe books.
As a general rule, Italian cooking is not an overly time consuming process and it is healthy too.  Italians tend to be a slim people, which is something you may have noticed if you've ever visited Italy.  The trim figures are partly down to the fact that Italians do not go overboard on alcoholic drinks – of which there is no shortage in Italy – but is also down to Italians eating healthily.
Yes, I admit it, I am a huge fan of Italian cooking recipes, so to help others discover the joys of Italian cooking, here is a list of best selling  Italian recipe books I've harvested from Amazon.com.
As you will no doubt notice, there is also a book on Italian American cooking, plus a few by Americans of Italian origin.  This is not a huge surprise seeing as there are so many Americans of Italian origin – around 14 million, I believe.
Happy reading and cooking!
A List of Best Selling Italian Recipe Books 
1. Fabulicious!: Teresa's Italian Family Cookbook

Publisher's Weekly, May 2011
"Giudice's recipes and instructions ensure quality every time… Traditionalists in search of a collection of classic recipes will appreciate Giudice's aversion to corner-cutting, and her calorie-cutting tips, and fans of The Real Housewives will lap it all up."
2. Skinny Italian: Eat It and Enjoy It
3. Essentials of Classic Italian Cooking
4. Lidia's Italy in America
– About Italian American cooking
5. Everyday Italian: 125 Simple and Delicious Recipes
6. Lidia Cooks from the Heart of Italy: A Feast of 175 Regional Recipes
7. Spaghetti Sauces: Authentic Italian Recipes from Biba Caggiano
8. The Italian Slow Cooker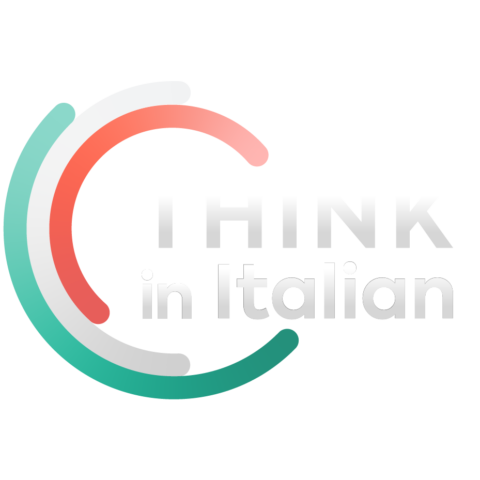 Stop reading, start speaking
Stop translating in your head and start speaking Italian for real with the only audio course that prompt you to speak.
9. The Love Goddess' Cooking School
10. The Italian Baker, Revised: The Classic Tastes of the Italian Countryside–Its Breads, Pizza, Focaccia, Cakes, Pastries, and Cookies
11. Cooking with Italian Grandmothers: Recipes and Stories from Tuscany to Sicily
12. Rustic Italian Food
13. Now out! – Molto Batali: Simple Family Meals from My Home to Yours
14. Everyday Pasta
15. Molto Italiano: 327 Simple Italian Recipes to Cook at Home
Other Books Full of Italian Cooking Recipes
Marcella's Italian Kitchen
A reader review of Marcella's Italian Kitchen (Paperback)
34 of 34 people found the following review helpful:

5.0 out of 5 stars Great Italina cookbook with substance,September 8, 2000

This is an excellent and wonderful book! While other Italian cookbooks tend toward fanfare and no substance this book is full of great recipes (I have tried about 20 of them and recipes were easy to follow and dishes are full of flavor. Each name of the recipe is listed in Italian and a American name is given (e.g. Fileto col Pamigiano, Tenderloine Fillet with Parmesan Cheese, hot red pepper and parsley). If you are looking for a good Italian cookbook easy follow with great recipes this is it. I have 60 cookbooks and this is one of my best.
And be sure to come back here and let us all know what your favorite Italian dish is!
If you have a preferred Italian cook book, do please let me know and I'll add it to a new "Readers' Suggestions" list.
As a parting shot, it would, perhaps, be good to see more books on Italian cooking by Italians appearing in such a list. Italians do some of the best cooking books ever!
Thanks and Buon appetito!