So far in this pre-Christmas series, we've taken a look at seasonal white wines along with what you might enjoy sipping before and after your Christmas meal.
All that's left now is to run the rule over a few reds – and you should be happily sorted out for the festive season.
Let me start by telling you what I'll be drinking with the turkey and trimmings on Christmas Day. Yes, it'll be a red wine; and yes again, it'll be from Abruzzo.
Here's the Choice: An Abruzzo Red. Or…An Abruzzo Red…
To be honest, while I'm a staunch supporter of Abruzzo's ever-improving wine production,  I'd actually quite like at least the option of considering maybe something from Piedmont or a Valpolicella Ripasso or Amarone. Or even a Taurasi.
But aside from the odd token bottle stocked by the bigger supermarkets, such is the parochialism of Italian wine tastes, you're simply not going to find much along these lines – at least not in this part of Abruzzo.
We used to have a really good local wine seller, with shelves stacked with fairly-priced bottles from all over Italy. Through him, I got to know Italian wine when we first arrived.
But the truth is that the Abruzzese are really only interested in drinking Abruzzo wine and my friend eventually closed down a couple of years ago – a victim of both the Italian economic climate and unadventurous tastes.
So for us, it'll be an Abruzzo red Christmas, with one of two bottles we know really well.
Both are from Cantina Orsogna, Italy's Winery of the Year 2012. I've mentioned the winery before and make no secret of the fact I'm a huge fan.
Since their 2012 accolade, the Cantina has expanded production a little; in particular with a new, prestige top-of-the-range red and white, selling for around €25 .
But to Cantina Orsogna's credit, the offerings and prices lower down their list remain untouched, which means that for about €10, you can pick up a couple of genuinely outstanding red wines.
The Coste di Moro is a dazzlingly-good organic Montepulciano (with a bit of a hair-shirt brown-paper label). The 2010 vintage currently available, weighing in at a substantial 14%, is reminiscent of a good claret, with scents of cedar and cassis; bitter chocolate and tobacco. Some soft tannins with a longish finish, in which Montepulciano's usual cherry flavours start to emerge, this is a seriously good wine.
Or, I may decide to open Orsogna's multi-gold medal winning Malverno – an 80% Montepulciano/20% Merlot blend. This is the 2011 and is a touch stronger at 14.5%.
It's an indication – if you ever needed any proof – that Italian wine regulations are just plain daft, that this sublime bottle is 'officially' regarded as not much more than run-of-the-mill table wine.
This wine carries a brand-name, because, officially, the grape varieties can't be mentioned on the label. It's not DOCG – into which status it'd skate in a sensible world. Nor DOC, which'd be harsh – but I've seen worse judgements. It's IGT. Indicazione Geografica Tipica. In other words, a typical wine of its region of production – which it so patently isn't, that all you can do is bang your head against the nearest wall.
The trend for blending traditional with non-traditional grape varieties is just starting to catch on in a big way in Abruzzo – a long time after Tuscany started the trend – but I've tasted quite a few of these new offerings – most notably quite recently from a very local grower – that simply don't work.
This one does. And how. The skill in the blend has produced a match made in heaven, with Montepulciano's forcefulness reined-in by Merlot's soft, perfumed finish. The result is a wine that comes in like a lion and exits like a lamb. Its time in the barrel gives it backbone, but it's the enormous whoosh of soft, red fruit; lingering cherry sweetness; and as smooth a finish as a Bernini sculpture that marks this down as exceptional.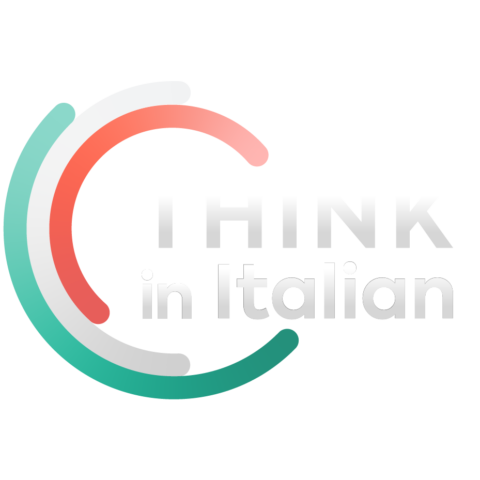 Stop reading, start speaking
Stop translating in your head and start speaking Italian for real with the only audio course that prompt you to speak.
Nice choice to have…
Wines From A to B – Abruzzo to Barolo
But if that choice hadn't been available to me, I'd have opted for a Barolo.
At our local Michelin-starred eatery the Villa Maiella, there are bottle of Barolo on the wine list at over €1000. In an idle moment between courses once, I worked out that if they sold this by the glass – dream on – they'd still cost about €125. Which again is way more than the most I've ever paid for a whole bottle.
So we can safely say that no prime Barolo will grace our festive table this year.
You can draw parallels with fine claret and burgundy here, in that with Barolo, you pretty much get what you pay for. For a ready-to-drink bottle from a good estate in a good year, expect to pay at least €50. And skywards…
However, there is such a thing as an entry-level Barolo. Quite a few actually, all seeming to come-in at around the €20 mark.
The best I've yet tasted gives lie to the old belief that when it comes to wine production, big is bad.
Fontanafredda, based in the Langhe region in the heart of Piedmont, have an at first slightly intimidating catalogue which covers the entire gamut of every classical red and white grape variety grown in the region, both on and outside their own estates.
Fontanafredda, (taking their name, btw, from their home comune, rather than the family name of their founder), is an old-established producer, dating back well into the 19th century. But although production is on industrial levels and distribution is international, standards are still high enough for it to have been named as Best Italian Producer – by Gambero Rosso, I think – two or three years ago.
At their pinnacle in terms of price and excellence, Fontanafredda's wines are made from selected grapes grown in single vineyards. Work your way right down to the bottom of the list and you'll find the range that includes their most basic Barolo that I enjoyed.
These latter wines, which'll be made from judicious blends of less-than-stellar vintages; and grapes from younger vines and less-favoured vineyards (but still 100% Nebbiolo) will – by the skill of the wine-maker's art – be turned into wines that'll give you tantalising glimpses of the power and perfection that Barolo can achieve.
If you're a wine lover, nothing's worse – and I speak from sad experience – than spending more than you probably should to treat yourself to a long-wanted bottle that turns out to be disappointingly ordinary. Or worse – a complete dud.
So while I happily acknowledge that when talking about Barolo, there'll be umpteen producers from whom, with the right judgement on your part, you'll get a fine bottle for your money, when you've got no second chances; your hard-earned cash is burning a hole in your pocket; and you've a single-minded quest to award yourself a special bottle you'll remember for all the right reasons, then Fontanafredda's not a bad name to look for on the label.
That's it for this year. See you all again near the end of January, when I'll be taking a look at some of the worst wines you'll find in Italy…
Merry Christmas ! Happy New Year ! And happy drinking !
By David Brenner
In 2007, after a lengthy career as a television broadcast journalist in the UK – latterly with BBC World – David, his wife Pauline and their three cats moved to Abruzzo , where they now run Villasfor2, providing three holiday rental villas just for couples. Wine lovers who go stay with David, will be able to have long, interesting chats with him about Italy's many wonderful wines. If you are not a wine buff, David may well end up converting you!
In addition to his passion for discovering and promoting Italian wine, David's regular AboutAbruzzo blog charts daily life in this little-known region of Italy.
Why not send David Italian wines for him to review? He can also run tasting sessions with his guests and write about his findings either on Italy Chronicles or on his own blog.