Often dubbed an anti-establishment political movement, in actual fact, Italy'sFive Star Movement is promoting an establishment that works and serves citizens. Several Five Star Movement initiatives have caught this Italy watcher's eye.
First off, there's the SOS Equitalia initiative which was set up in May 2015 to help Italy's citizens understand whether or not payment orders from Italy's Equitalia back tax collection agency are legitimate, and not all are. An Italian accountant told me that Equitalia's bills are extremely hard to challenge and that it is also very hard to know whether the sums requested by this debt collection agency for Italy's taxman are legitimate. Well, the Five Star Movement now gives Italians a means to check whether or not the sums Equitalia is requesting are justified.
The Movement has started opening help points around Italy so Italians can discuss their Equitalia problems. Moreover, the 5 Star Movement's SOS Equitalia service is working to help Italians understand how the tax collection agency works and and achieved a certain degree of success.
Indeed, it has been a little too successful, it seems, as Italy's Matteo Renzi led government is working on passing legislation which will end the SOS Equitalia initiative. One way of looking at this is that the Five Star Movement wants to help Italians whereas the government does not. Needless to say, the Five Star Movement is battling to prevent the government from shutting down its helpful service.
Aside from helping Italians sort out their tax bills, from May 27 2015, Italy's Five Star Movement started helping finance the nation's legions of small and medium sized business (over 95% of businesses in Italy are tiny) by providing microcredit in the form of loans of up to €25,000, though in some cases, loans of up to €35,000 may be granted.
Funding for the Movement's microcredit scheme comes from voluntary salary reductions agreed to by 5 Star Movement members of parliament. Also worthy of note is the fact that unlike Italy's establishment political parties, the 5 Star Movement receives no public funding.
As well as offering funding for small businesses via its microcredit scheme, the Five Star Movement is touring Italy and offering assistance and advice on how to set up businesses, obtain European Union funding, and negotiate Italy's tangles of red tape. How helpful!
Italy is a very much a nation of small businesses, so this initiative may well earn the Five Star Movement a good few votes when elections are eventually held in Italy – election day may come sooner rather than later seeing as Italy's current government is not achieving very much for Italy's citizens.
Take the Jobs Act employment law reform – it's not had the desired effect so far and unemployment levels have risen especially amongst Italy's young. The IMF reckons it'll take Italy around 20 years to reach pre-crisis employment levels. Well, the Five Star Movement's microcredit service might help generate a few jobs or even help some businesses grow. This, of course, may help repair Italy's battered economy.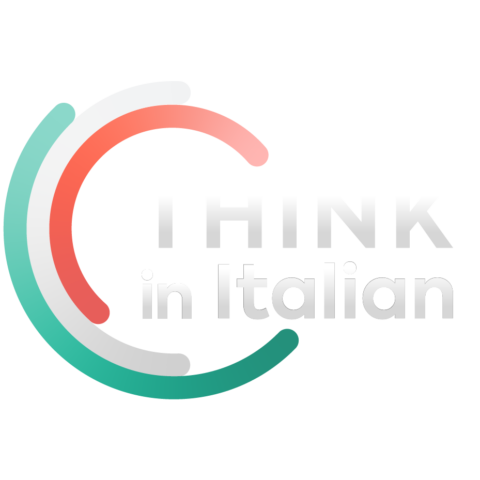 Stop reading, start speaking
Stop translating in your head and start speaking Italian for real with the only audio course that prompt you to speak.
Talking of repairs, would you believe that the Five Star Movement helped fund the construction of a bypass to enable Sicily to function once more? Well, it did.
After the collapse of an electrical pylon closed a road, the Five Star Movement stepped in to fix the problem raising €300,000 via donations from the Five Star Movement's regional councillors. Had Sicily waited for the establishment to step in and sort out the problem, the works probably wouldn't have been completed before the end of this year and you can bet they would have cost considerably more too owing to the, ahem, bribery premium.
And 5 Star people are helping Italians in other ways too and may help prevent what the Movement claims is the forthcoming destruction of Italy's national health service.
The Five Star Movement wants to cut the corruption out of Italian politics and more. If the Movement manages to win elections, it'll also take on the European Union – while it might not take Italy out of the Euro, it might help negotiate better treatment for Italy and if this happens, other nations may benefit too.
Their helpful approach is starting to bear fruit in terms of opinion poll results so the chances of the Five Star Movement actually winning an election are increasing.
Italy's current prime minister Matteo Renzi promised to scrap Italy's defective grossly inefficient, corruption-ridden political system and transform it into something new. In reality though, what Mr Renzi appears to be doing is merely shoring up Italy's political old guard and Italians are starting to notice.
When it comes, the anti-Five Star Movement counter-offensive is likely to involve a dirty tricks campaign, though it won't be easy to smear the Five Star Movement because, unlike Italy's other political parties, it is not dripping with the foul smelling rot of ages.
One is beginning to wonder whether the Five Star Movement might be the only real answer to Italy's problems. Italians assisted by the Five Star Movement may well be starting to think the same.
Could the Five Star Movement win elections? Well, if Italy's Matteo Renzi does not change tack, and this looks most unlikely, a Five Star Movement election victory could happen. We'll see.