The OpenPolis voter orientation system Voi Siete Qui – You Are Here – system is now live and has been so for almost a week.  So far, more than 343,000 Italians have used the system to help them understand who they should vote for.
Admittedly, the Voi Siete Qui system may have attracted a few curious foreigners like me, or maybe, and also like me, some Italians have tried the system more than once.
Voi Siete Qui is part of the OpenPolis galaxy of web resources designed to help Italians understand what their political masters are up to, or not. Here's more on OpenPolis which I wrote recently.
So, how does the system work? And is it any good?
Entirely in Italian, the Voi Siete Qui system involves answering 25 questions relating to the key proposals of the parties seeking election.
My Voi Siete Qui results
After completing the questionnaire, users are presented with a graphic which shows in which direction they lean politically.
I answered the questions, the responses to which are graded like so, translated from Italian:
Strongly in favor
In favor
More or less in favor
More or less not in favor
Not in favor
Not in favor at all
It is possible to go back to change your opinion, if you have second thoughts, for example, and there is additional information which explains what the survey refers to.
After answering the questions, supplying a name and an email address, you are presented with a graphic which shows how close you are to the various parties standing in the elections.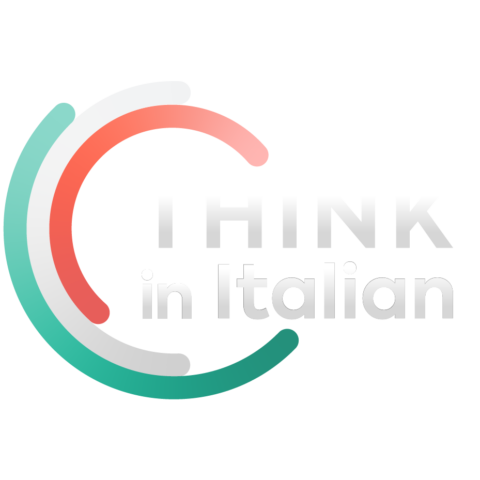 Stop reading, start speaking
Stop translating in your head and start speaking Italian for real with the only audio course that prompt you to speak.
Here's my result:
This was a breakdown of my result showing me who I should be voting for:
Apparently, I lean to the center-left, but am not too far from the right leaning parties of Mario Monti, and Oscar Giannino's Fare party. Politically  this is where I lie, more or less.
Who Would I Vote For?
If Giannino had more visibility, I would vote for him, but in the circumstances (trying to keep Berlusconi at bay), I'd probably vote strategically and choose Monti. Really though, I'd prefer Giannino. Yes, I know, by not voting for Giannino I won't increase his visibility, but I think Italy could do with a stable, competent government.
One minor point, I can't vote in Italy!
Is Voi Siete Qui a Good System?
Personally, I like the system, even if I would not recommend anyone to decide who to vote for on the basis of the results, but, if someone is thinking of choosing the PD, for example, and their result indicates that this party most closely represents their interests, fine, vote for the party. But take into account the party's track record – if it exists.
What is better, perhaps, is to do the Voi Siete Qui test and then have a think and maybe do a little more research too, or simply speak to some friends over a beer or two. If the system provokes some discussion, great – that too will help more people understand which way to vote and, hopefully, to take a more active interest in politics, which, after all, tends to influence not only our future, but also the future of our children.
If your Italian is up to it, you can try Voi Siete Qui yourself. It's here: Voi Siete Qui
Go Try It! Then if you have a moment, pop back and tell us what you think.